Popularly known as the 'pink city', Jaipur is one of the most famous tourist spots. Baked by a strong heritage, Jaipur offers a feast for the world travelers and shopping is a favorite pastime of travelers around the world. They say that if you like shopping, you will fall in love with Jaipur. There are many people who visit Jaipur specifically to shop till they drop. Known worldwide as a not insignificant shopping mecca, Jaipur is at the top when it comes to shopping malls. Not only the markets, but even the pink city malls will keep Shopaholics enthralled for the duration of their visit and long after.
The shopping center culture has a strong foothold in the city. A number of malls are thriving and mushrooming in the city of Jaipur, offering large spaces, shops selling the best of traditional to international brands, and new amenities. Listed are some of the best malls in Jaipur that are made to indulge you and illustrate the importance of shopping in the city.
MGF Metropolitan Mall
If you want to buy something you probably want to do is shop at the best malls you can find in your area. MGF Metropolitan is the first name that comes to mind when we think of Jaipur Mall. It will fully meet your shopping needs as this stylish mall is a one stop shop for several major Indian and international stores. If you're shopping then this mall in Jaipur has tons of brands to choose from from some of the biggest lifestyle stores! In addition to housing the best brands, the mall has great restaurants and a multi-cuisine food court to indulge your taste buds. The mall also houses conference rooms for holding small meetings and a children's zone.
Top stores: Bossini, Biba, Baggit, Lee, Pepe Jeans, Jockey, Levi's, Max, Lifestyle, United Colors of Benetton, Raymond, Tantra.
Best dining options: CCD, Yangse, Flavors, Dakshin, Khwaja Chowk, Sunday Kebabi, Dastarkhwan-e-Awadh, Belgian Fries.
Go to: Bais Godam Circle, C-Scheme, Jaipur
World Trade Park Mall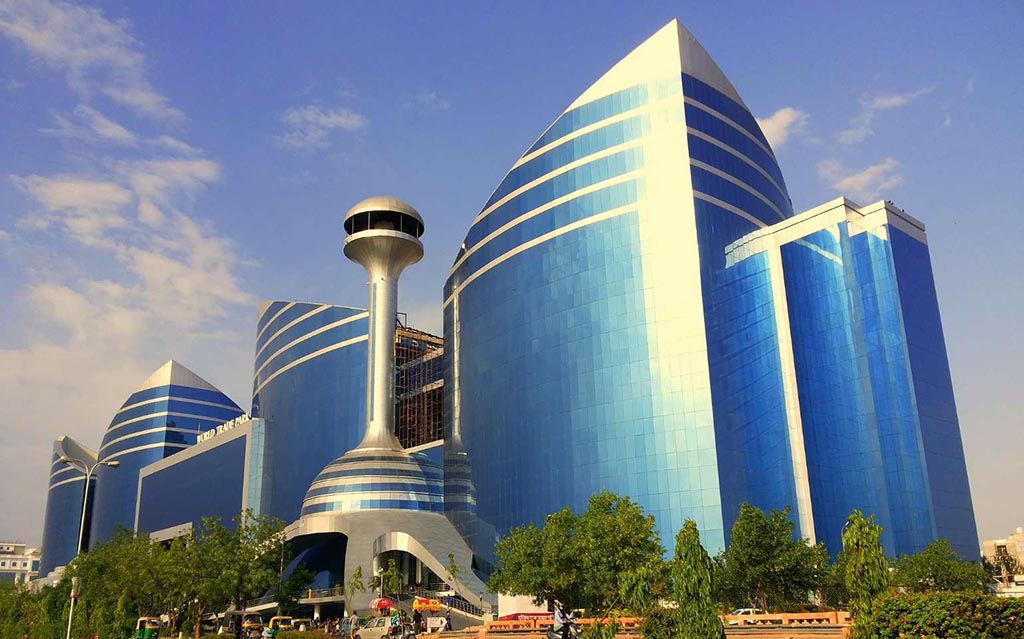 The World Trade Park, also known as WTP, is one of the largest shopping centers in the country. It has become a favorite shopping destination for locals and tourists alike. Known for its unique architectural design, this huge shopping center consists of two blocks, namely north and south, and an automated parking facility. The two blocks are connected by a bridge that has so many restaurants. WTP is great for shopping crazy people and brand lover people. This high-end mall offers an affordable shopping experience. For kids, there is a game zone in this mall that will make your little one's day. The mall also has a commercial office space and a baby room. And if you're out of cash, put your worries aside as this 11-storey mall has an ATM in each.
Top stores: Celio, Zara, Da Milano, Calvin Klein, Shoppers Stop, Marks n Spencer, Promod, Aldo, Forever New, Vero Moda and Only.
Best dining options: KFC, Pizza Hut, Yo China, Vaango, Kathi Junction, Keventers, Domino's, Barcelos, Fat Lulu's, Yellow Chilli, Kebabs & Curries Company
Go to: Jawahar Lal Nehru Marg, Malviya Nagar, Jaipur
Pink Square Mall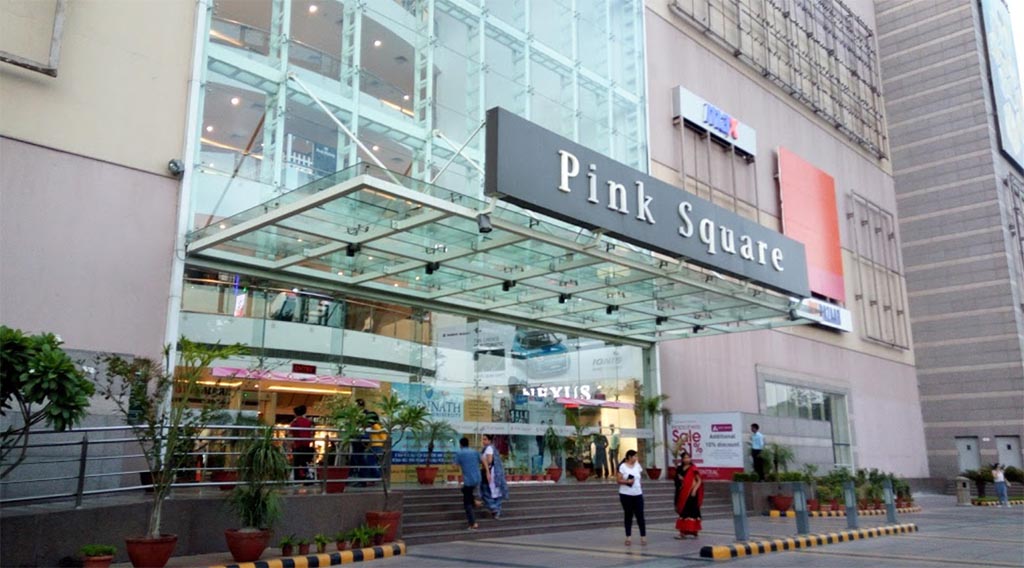 Pink Square Mall, named after the city's title, is the ultimate shopping destination for big brand lovers but looking for a reasonable price. This mall is one of the favorites among shopping enthusiasts as it has some of the leading brands. People from all over the city make their way to this mall as there are many kiosks selling handicrafts and other great and fashionable products at low prices. So if you are a street shopper, the mall will not disappoint you. In addition to shopping, you can relax in the INOX cinema and watch a good movie or eat delicious food at the food court. This mall is also known as the star studded malls because many stars visit this mall for promotions of their new movie releases. So what are you waiting for! Try your luck and go here to see your favorite movie stars.
Top stores: Lee, Mom n Me, Celio, Park Avenue, Big Bazaar, Beverly Hills Polo, Numero Uno, Puma, Pepe,
To eateries: OTR 16, Domino's, CCD, American Grill, Dakshin, Chinese X Press, Four Friend's Grill & Curries, Tamboora
Go to: Govind Marg, Saket Colony, Adarsh ​​Nagar, Jaipur
GT Central Mall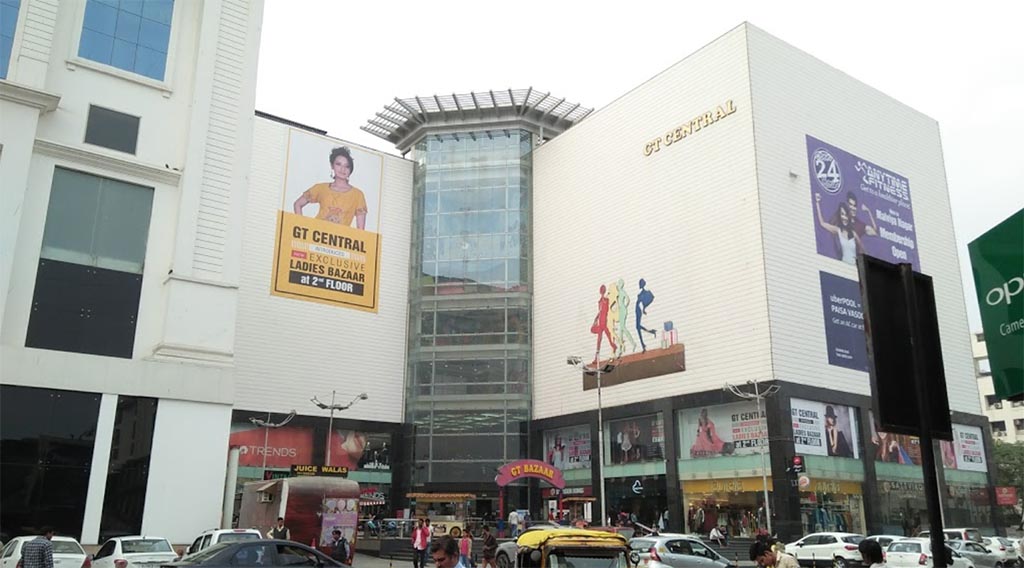 For those looking for a great shopping experience and spending quality time with friends, GT Central Mall is the place to be. This huge mall is a one stop destination for all your desires and needs. It has vanilla stores, retail stores, flagship stores and much more. It houses a food court with eateries from popular food franchises to local Jaipur brands. In the shopping center you will find almost all well-known A-brands and boutiques. For the little ones there is a children's play area and indoor entertainment, while for the youngsters it has an entertainment zone to suit everyone's taste. The mall has a Masti Zone, which offers the latest virtual reality games, 3D video shooting games, four-lane bowling alleys and a 7D screen. The shopping center features INOX Insignia where watching movies is a very luxurious experience. It has less than 20 benches for those who want a little privacy.
Top stores: Reliance Trends, Being Human, Home Store, Iraz, Himalaya Opticals, BabyOye.
Best dining options: McDonald's, Burger King, Café Coffee Day, Dominos, Sattviko, Strawberry, Cookie Man
Go to: Jawahar Lal Nehru Marg, Malviya Nagar, Jaipur
Triton Mall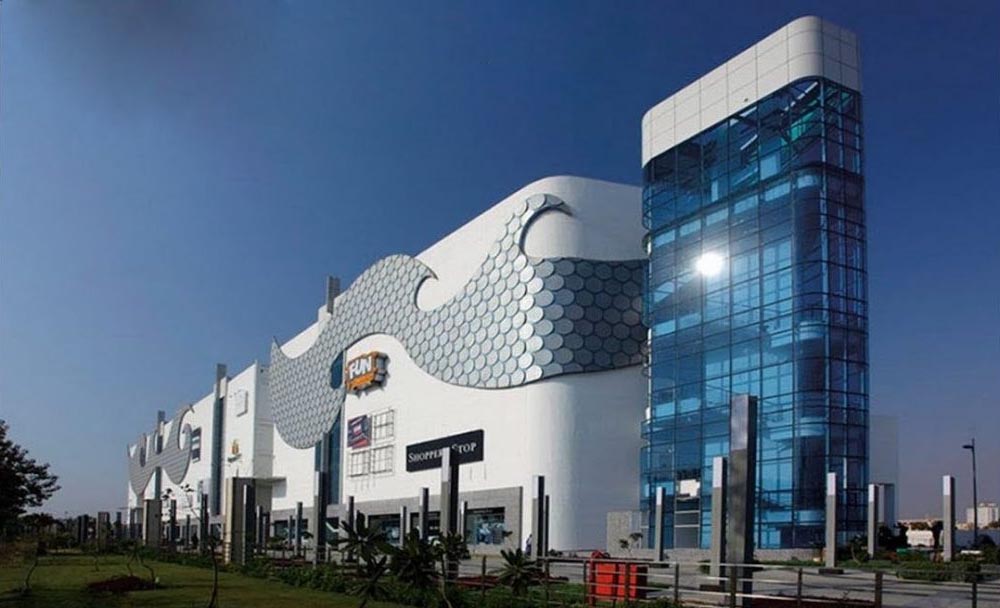 Spread over an area of ​​4.5 lakh square meters, Triton Mall is home to more than 150 Indian and international brands. The Triton is a landmark for luxury shopping, with premier luxury stores, exclusive stores and premium spaces. This is one of the famous and best malls in Jaipur which was not only for shopping but also for entertaining, meeting friends and relaxing in Jaipur. The little kids can have a gala time here as there is a Kids Zone and Scary House in the mall which is popular with kids and adults alike. You can also go to the D-mart for some cheap groceries. In addition to all this, the mall offers decent restaurants with great dining options to enjoy. Being a complete entertainment package, it is a perfect place to enjoy with your loved ones.
Top stores: Wills Lifestyle, Levi's, Vero Moda, US Polo Assn., Monte Carlo, Manyavar, Pantaloons, Fashion Big Bazaar, ColourPlus, Raymond, Mufti
Best dining options: Domino's, Burger King, Italian Delight, Vanakkam, Nihao, Food Fundays
Go to: Near Jhotwara Pulia, Sikar Road, Jaipur
These malls have proven to be the perfect meeting places that attract "Shopaholics" from all walks of life. These malls in Jaipur have also contributed to the tourism aspect of the country. Anyone from anywhere is going to buy or just watch to their heart's content. So, next time you are in Jaipur, go a little offbeat and visit the world class malls and let the Shopaholic in you be overjoyed.