Chulgiri Hills: a scenic location to behold
With the presence of countless locations for weekend picnics, family vacations, honeymoons, pilgrimages, historical visits, luxury vacations and backpacker destinations, Jaipur, the pink city, attracts all kinds of tourists. Jaipur is called 'Choti Kaashi' as temples are located in every nook and corner of this city. One of those places that is a mix of religiosity, natural beauty and adventure is Chulgiri Hills. The Chulgiri Hills are the most impressive place in Jaipur to visit with ancient temples, an incredible natural environment and an array of adventure opportunities.
About Chulgiri Temple Jaipur
Surrounded by the Aravali, Chulgiri is a beautiful sacred place of Jainese. There is a famous Jain temple of Digambara Shrine on the top of the north end of the Jhalana mountain range. Chulgiri Temple is also called Siddha Bhoomi. It is said that Indrajeet and Kumbhakaran (Ravana's son) also visited these temples for meditation and a sense of liberation.
This temple is not only popular in India but also famous all over the world. Every year in the month of May, a big event (festival) is organized here, in the same way as a festival called Panch Kalyanak in May 1982.
Origin of Chulgiri Temple in Jaipur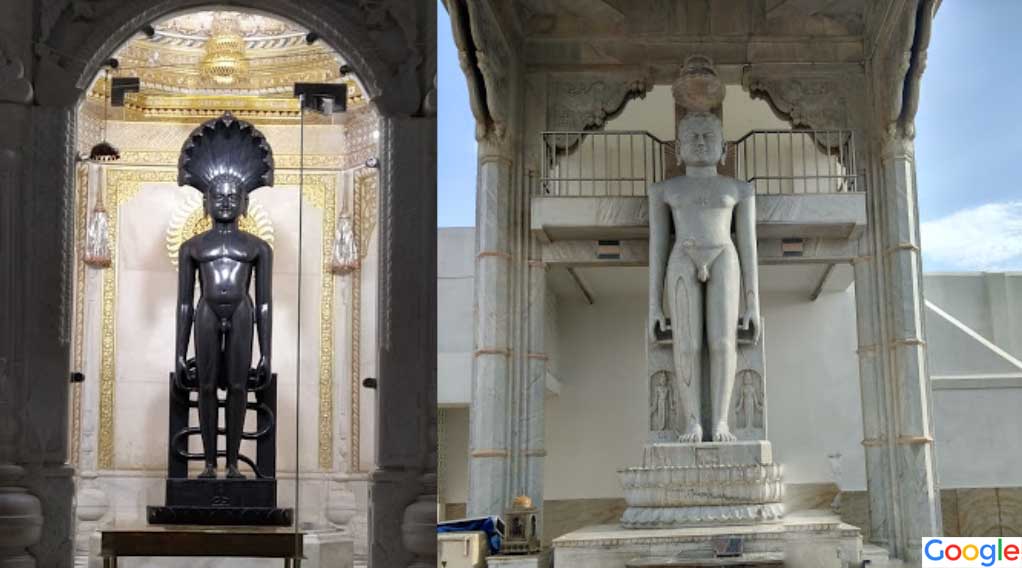 Chulgiri Jain Temple is a popular shrine place and was established in the year 1953. Jain Acharya Shri Desh Bhushan Ji Maharaj came to this neighborhood and found it a very peaceful area for his penance. So he chose this location for his mortification and after a few months he decided to build a Jain temple here and gave the name "Chulgiri" to these hills. The peaceful and serene environment around awakens the religiosity in you. There are 11 temples on Chulgiri Hill and 19 at the bottom. There are several hiking trails here that lead to one or the other religious district.
The Architecture of Chulgiri Temple Jaipur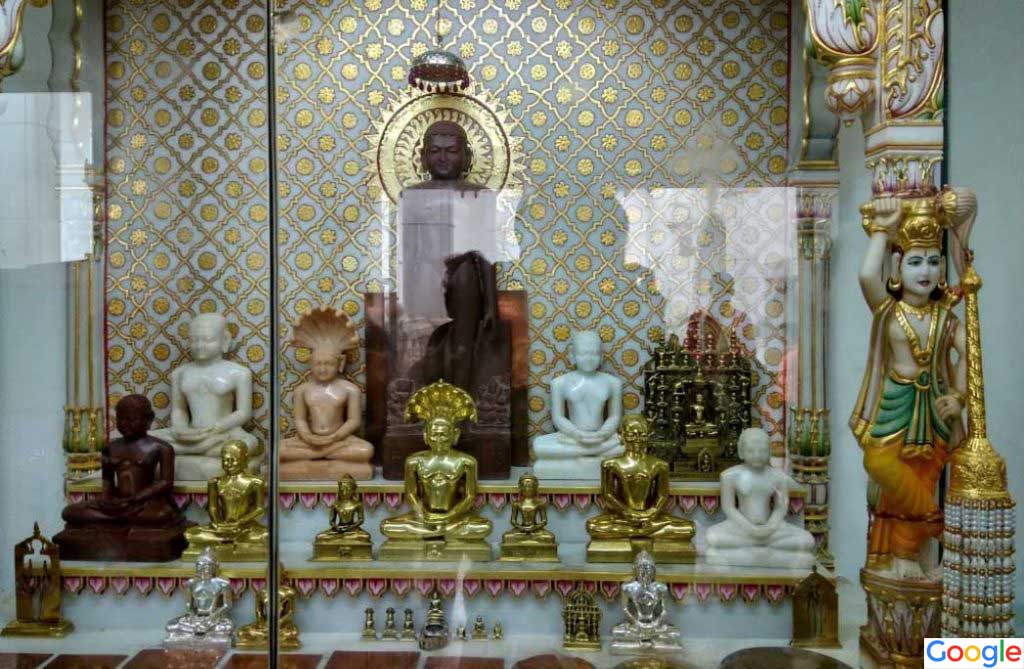 Establishing the Chulgiri Jain Temple in Jaipur was a challenge in itself as it is built amidst the Aravalli Hills. The main temple is on the hill, with 1000 steps. The amazement of the temple came to light in the year 1966 when three outstanding sculptures of white stone were presented. These three statutes are of the 3 most popular Tirthankars, Shree Parshavnath, Mahaveer Swami and Neminath. Later, the 24 statues of Thirthankar were also installed and a small water tank was made to collect rainwater for worship and devotion. It also houses one of the most beautiful Jain libraries.
During the Panch Kalyanak festival organized earlier in 1982, a huge 21-foot high statue of Mahaveer Swami was erected here. It is said to be one of the highest idols of Mahavira. This amazing sculpture is carved from white stone and a 65-foot dome has also been made to cover this delightful sculpture. This beautiful statue was placed in a huge area measuring 75 by 65 feet. When you stand in front of that spectacular idol, you feel a divine presence. The idol is in perfect proportion and is structured with unique art and style.
Another beauty of this temple is that the roof of the Chulgiri Jain Temple is embraced by the huge four-foot Jain Yantra. This Jain Yantra is embossed on a 40 kg copper plate and consists of six thousand five hundred and sixty one columns, vowels, consonants, mantras, Swastik symbols followed by some other sacred symbols.
Chulgiri Trek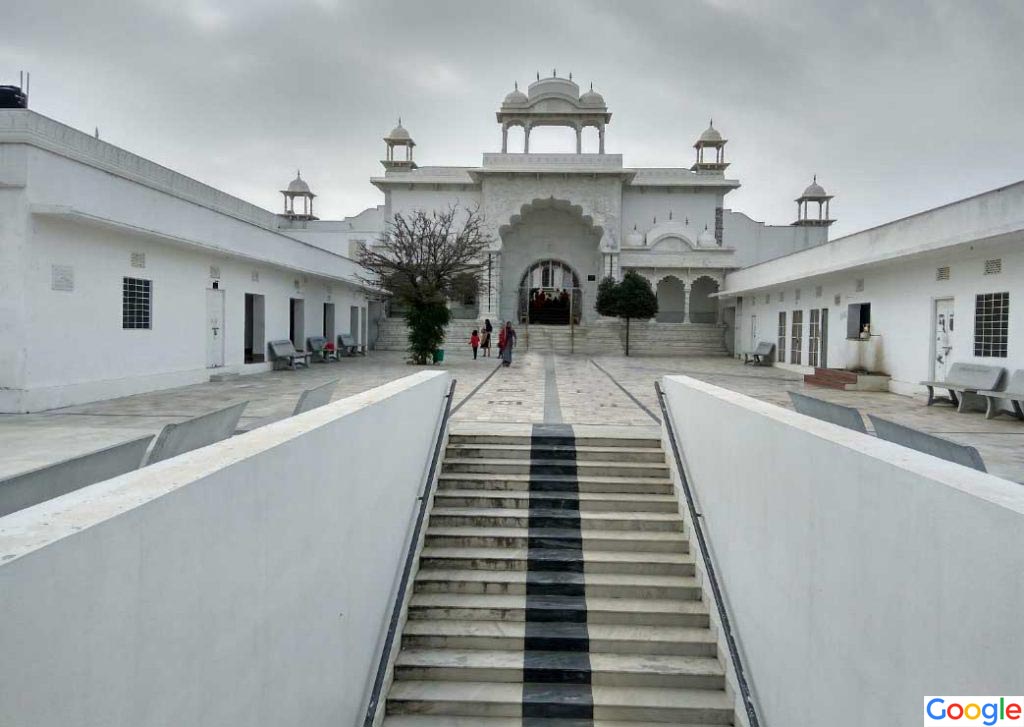 Chulgiri remains a prominent place and is one of the pink city's most adventurous spots. Chulgiri hills offer a more rustic trekking experience as the road to the temple is an adventure in itself with a thousand steps to reach. This has made hiking and trekking on the Aravali hills a different experience and many tourists visit Chulgiri just for this.
Trekking in the jungle around Chulgiri is not safe, instead you have to choose the stairs or the ramp leading to the temple. The stairs offer a panoramic view along with a workout. While the slope is also loved by many runners. The slope starts from the valley and reaches the temple. Scout and guide camps are also organized there. One of the most popular routes of Jhalana Leopard Safari also ends near Chulgiri Hills.
What's attractive about Chulgiri?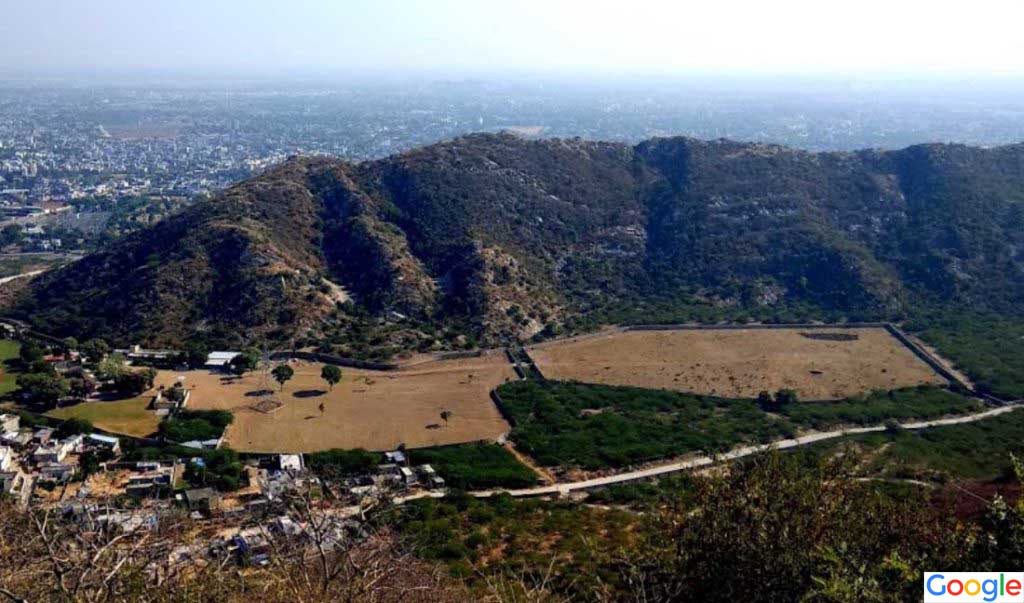 Surrounded by Aravali ranges, the Chulgiri have several scenic views that allow you to get close to nature. The view as you climb the temple would leave you in awe. Although vehicles can reach the top after a 4 km climb, a walk up the stairs is also quite exciting. The climb to the temple can be tiring, but the spectacular beauty of this heavenly place that surrounds the forests from the top can be worth the effort. Especially during the monsoon when there is greenery everywhere, the place looks all the more beautiful and attractive and the breathtaking view will surely seduce you. With many scenic views it is a perfect place for a picnic and this is why many people come here for a getaway, especially on weekends.
Is there an attraction nearby?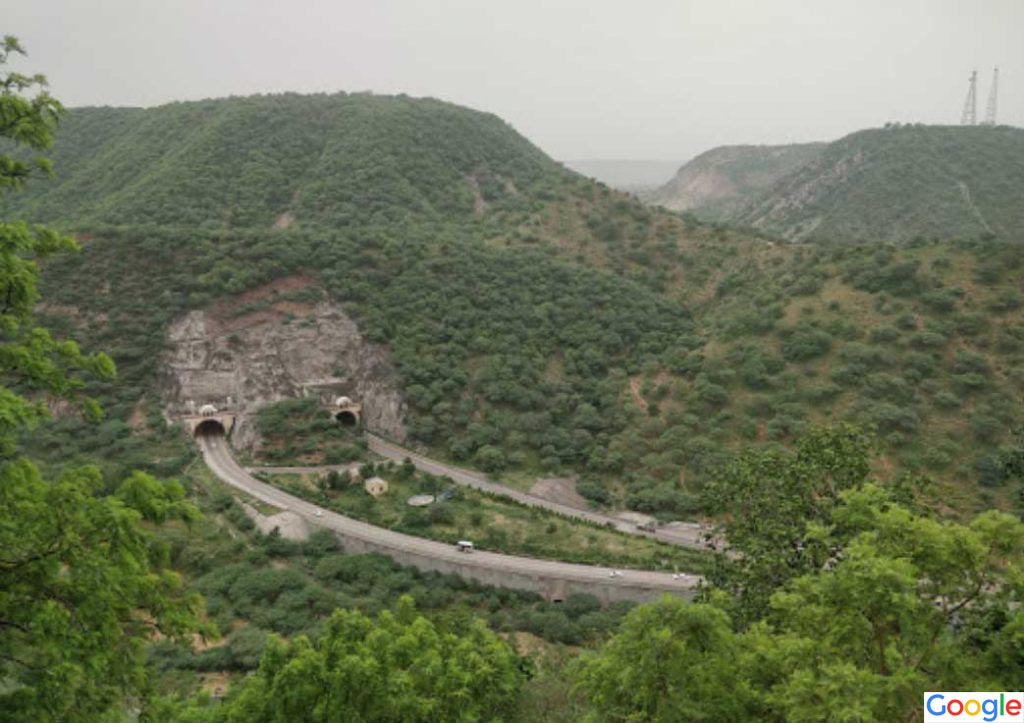 Another tourist attraction here is the Ghat ki Guni tunnel which takes you to the temple. This beautiful tunnel is about 885 m long and is also a major tourist attraction of Jaipur. It was inaugurated on January 20, 2013 by Indian Prime Minister Manmohan Singh. Many tourists come here just to see this tunnel.
When is the best time to visit Chulgiri?
Visiting Chulgiri in the summer is a big NO unless it is very early in the morning. The temperate climate is the best time to enjoy the beautiful view from the top. In the month of May, however, a festival is organized here. Thousands of people come to this annual gathering.
times
It opens early in the morning and closes at 8:30 in the evening. If you plan to visit at night, go with your four-wheeler only. It is strongly advised not to go from a motorbike as there is also wildlife in the Aravali areas and sometimes you can find leopards and other wild animals on the road.
How to reach
This temple is located on the outskirts of the city of Jaipur, almost 20 km from the city of Jaipur. If you are coming from Jaipur airport it is about 16km and from bus stop 20km but the best thing is that you can easily get road transportation for the Chulgiri from anywhere in Jaipur city.
Food
Meal service is available in the Jain Temple at a budget price. However, you get basic food here. The mineral water supply is also available. It is not allowed to bring non-vegetarian products into or near the temple grounds.
Photography Allowed
In the past, the rules were not as strict as they are now. After a few youngsters have fallen while taking a selfie, it is advisable to keep your cameras indoors and not to click on any photos. It is also forbidden to click on pictures with our cell phones on the way to the temple. No leather items may be taken.
Entrance fee
There is no entrance fee to Chulgiri. to visit
Place
About 18 kilometers from Jaipur, by the national highway of Agra (NH-11).
Address
Shri Digambar Jain Atishay Kshetra, Chulgiri Prabandh Samiti, Desh-Bhushan Nagar, Agra Road, Khaniya, Jaipur