Jaipur, the capital of Rajasthan is also considered cultural and state mall. It has an abundance of attractions in its markets, palaces and ancient monuments. The Markets of Jaipur are loaded with unique shop items from both ancient and recent times, especially handicrafts from Jaipur. The best handicraft items of jaipur reflects the true culture of the city. These crafts are mostly influenced by the royal era and are known for their unique designs. Here is a list of traditional Jaipur handicrafts that captivate everyone's heart.
Rajasthani dolls
You may have heard a lot about it Rajasthan Puppet Shows. These are the cheapest souvenirs to take with you. This home decor item reminds you of brave kings and the beautiful queens of the city. The charming dolls are made with painted wooden heads, draped in dresses made of old sequined fabrics and rags tucked into them. The dolls have a distinctive style as they don traditional Rajasthani outfits. Their unique features include: painted eyes and expressions, arched eyebrows, mustache for men and nose ring for women. Yes, these are a hallmark of Rajasthani culture and heritage.
Jaipur carpets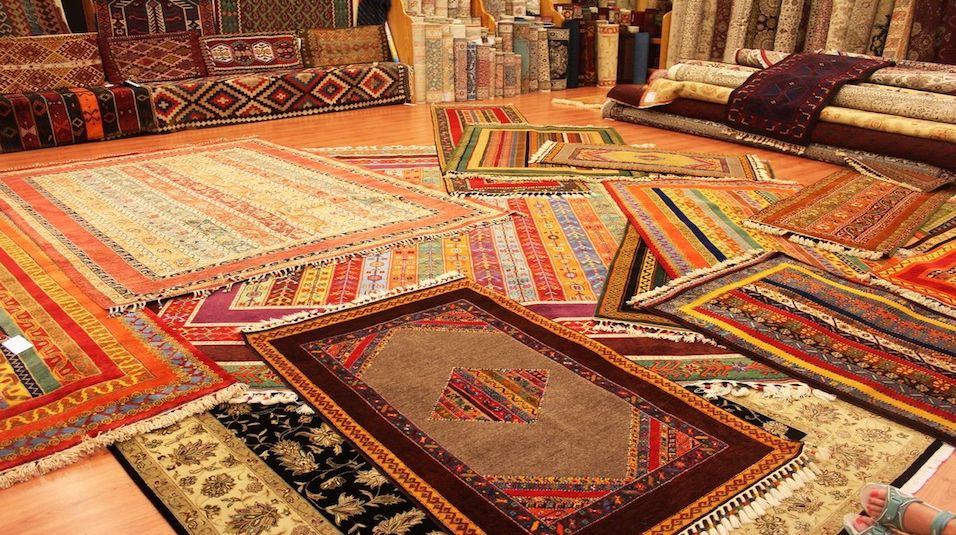 The Jaipur carpets or rugs are world famous. The tourists mainly visit Jaipur to collect these souvenirs. These Durries are among the most popular handicrafts of Rajasthan. These beautiful Jaipur carpets are known for their innovativeness. These are generally hand-knitted woolen products and bear a close resemblance to the Persian Carpets. During the Mughal supremacy, carpet weaving started in Jaipur. Here you can discover Multicolored carpet along with carpets and mats in various patterns and styles. Their designs also include knots and arithmetic patterns.
Rajasthani folk jewelry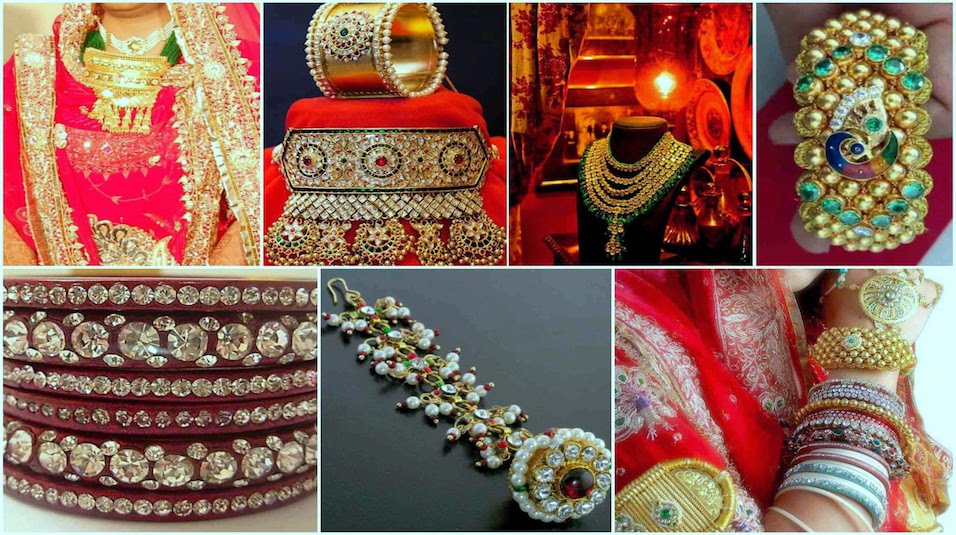 Both the royals and villagers of Rajasthan have adorned men and women with beautiful traditional jewelry. The people were influenced by bygone eras and helped create jewelry making and Meenakari to nurture and bloom. Meenakari art jewelry with enamel work is another popular handicraft of Jaipur. silver gold and the colors including: blue green and yellow are the basis of the Meenakari art. The silver and Meenakari jewelry can be found here in bracelets, rings, earrings, nose rings, toe rings, ankle bracelets, and pendants.
Jaipur Razaic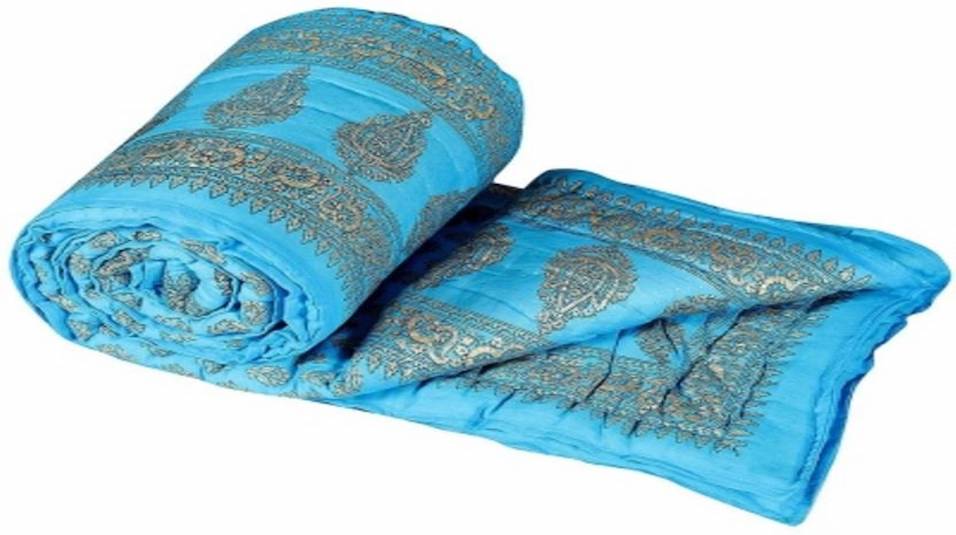 Jaipur is known for its cozy, comfortable and feather-light quilts, called Jaipuri Razaic. These are great takeaways for cold weather cities. Don't underestimate these quilts, as they are lightweight, they are warm to the core. Tourists often shop for this featherweight quilts every time they visit Jaipur. These quilts are not boring like other quilts. They are available in cotton, silk and velvet materials with various beautiful designs and prints.
Embroidered Umbrella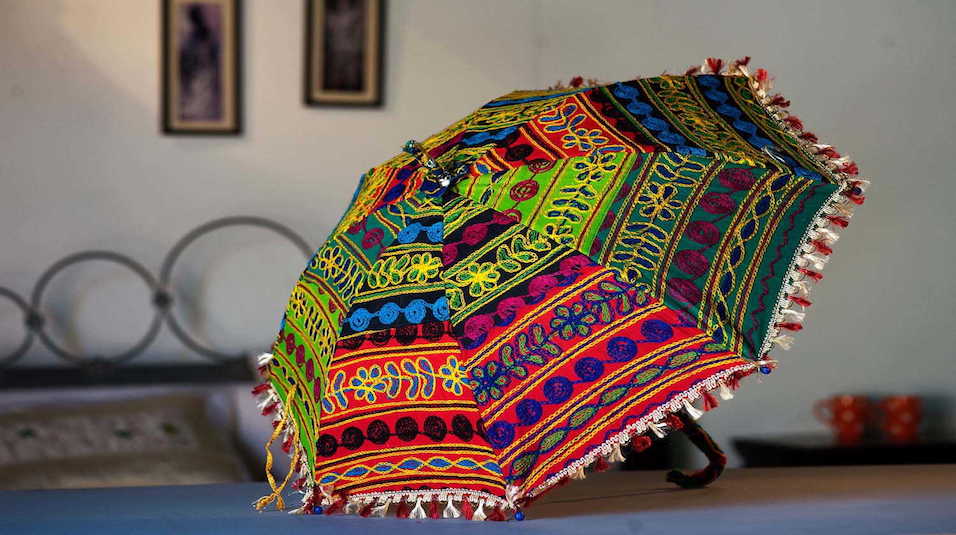 Multicolored, vibrant and beautiful umbrellas are the unique specialty of Jaipur you will not find anywhere else. This mirror works and embroidered umbrellas are the top pick for home decor. These are also used at weddings. Not only this, they even provide sun protection. This one handmade umbrellas are available in many ethnic designs and colors that will grab your attention in just a glimpse of it.
blue pottery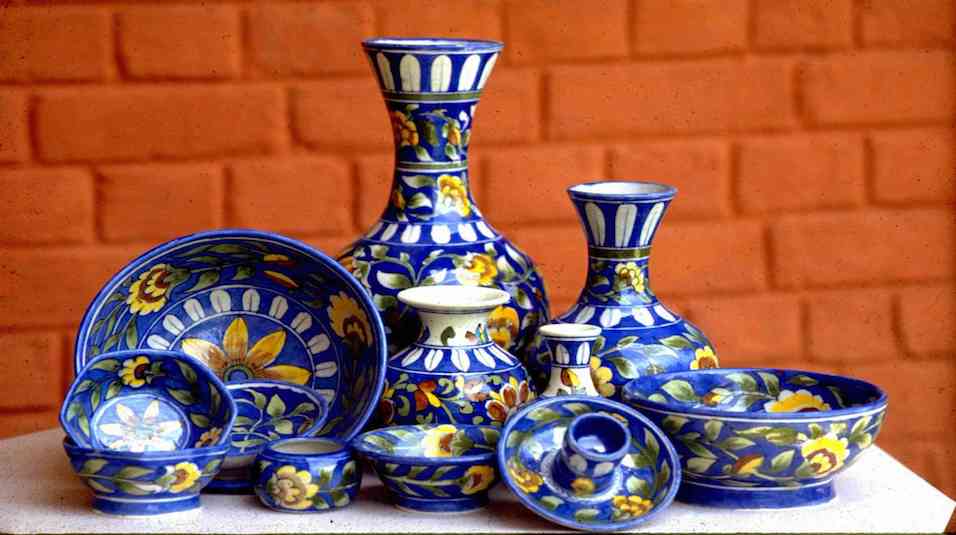 Jaipur blue pottery top of the list of souvenirs to take with you. From pots, plates, tiles to showpieces and boxes every blue pottery article is worth it. These are a Turkish-Persian origin and are a major attraction of international and national shoppers. The blue glazed traditional Handicrafts of Jaipur looks exceptional and impresses with its incredible designs. These are available in green, yellow and blue.
Marble objects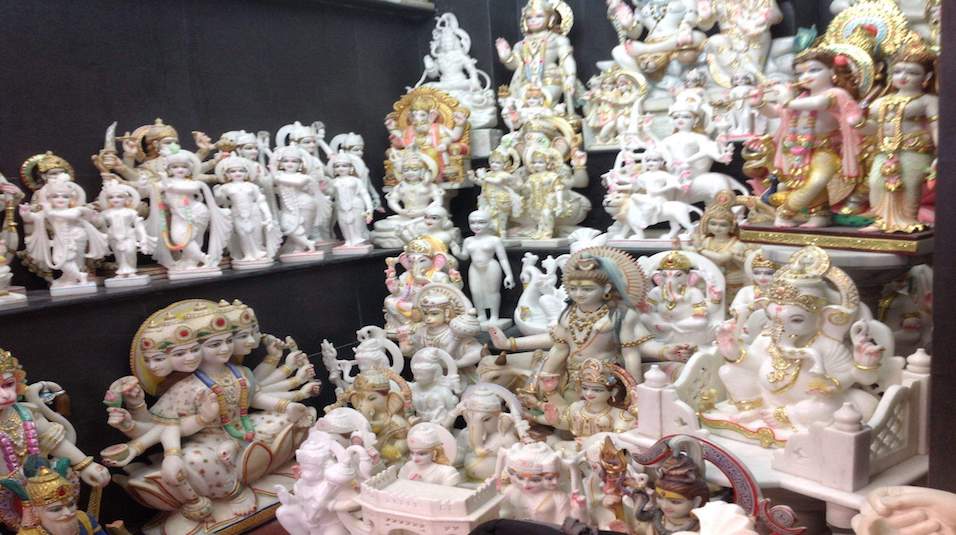 Marble sculptures are a specialty of Rajasthan artisans. Jaipur is known for creating intricate designs and ethnic works of art from stones. Carved marble sculptures, statues, stone artifacts and religious idols, etc. are something that Jaipur is popular for. These showpieces can be a great decoration for your home. You can see the unique stone carvings in different Palaces and Havelisas well as ordinary houses. Marble objectsespecially decorative plates with Kundan work are the popular handicraft from Jaipur which have amazed many tourists.
Leather articles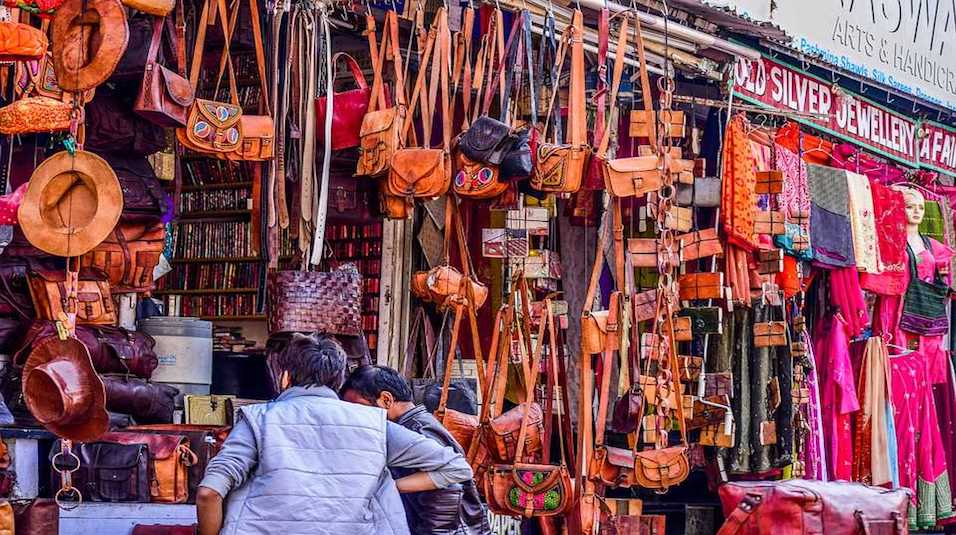 According to history, Rajasthan was the home of Leatherwork. You can find a wide variety of leather items such as: bags, belts, diaries, wallets, handbags. Johari Bazaar, Bapu Bazaarand Hawa Mahal Market are the main centers of leather items in Jaipur. These are both trendy and traditional.
Metal Crafts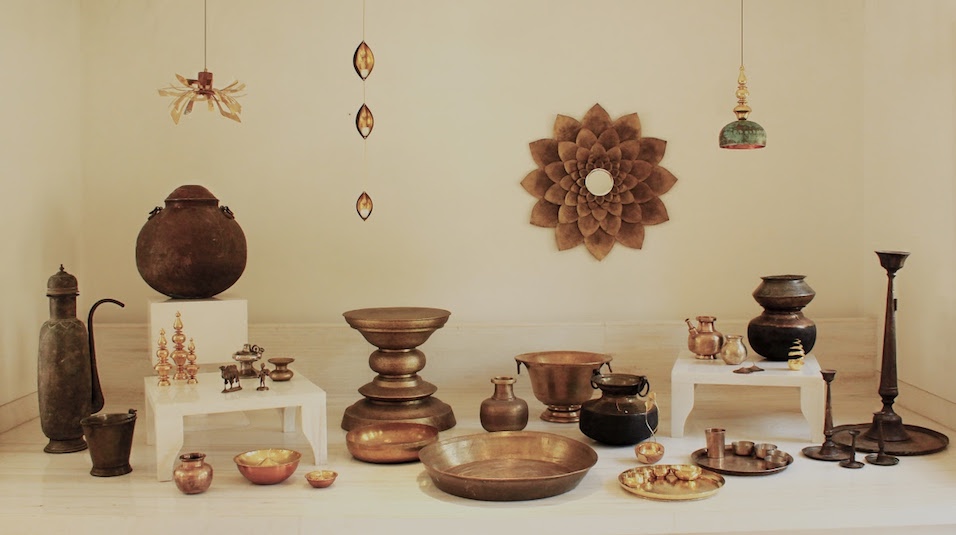 The tradition of metal crafts is ancient in Jaipur. The people of Rajasthan are adept at giving a lifelike shape to a metal piece. If you go to the state, you will find some of the best metal craft items that are enamelled in silver. You have decorative items, wall hangings, jewelry boxes, showpieces, swords and shields and many more items in the metal that can decorate your home.
Jaipuri Juttis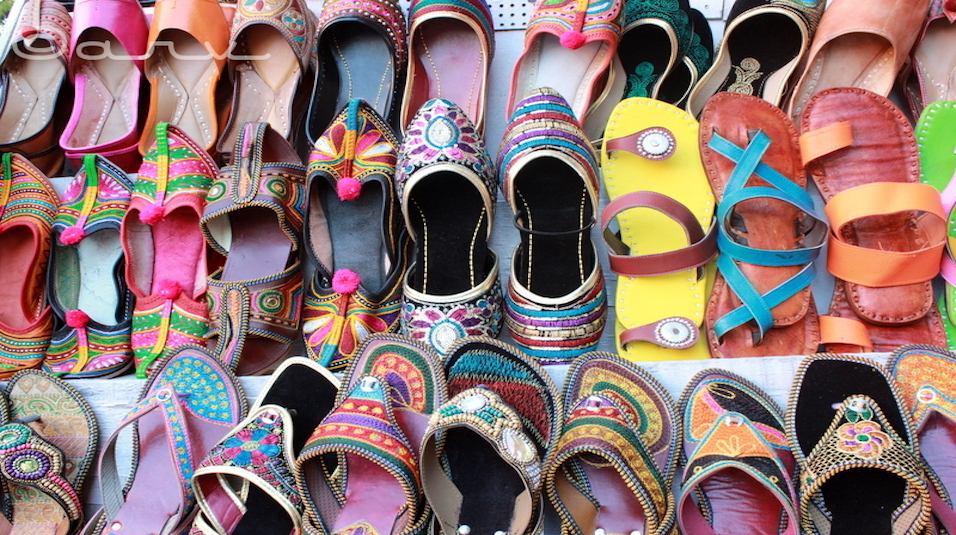 Coming from Jaipur, the Mojaris Juttis of Rajasthan are another specialty of Rajasthani Handicrafts. These embroidered Juttis or Mojaris with beautiful embroideries are an important part of Indian ethnic dresses. The leather shoes called Juttis should not be missing from your shopping list when you go to Rajasthan. These Jutti's are beautifully decorated with embroidery, beads, zardozi.
Bandhej and Leheriya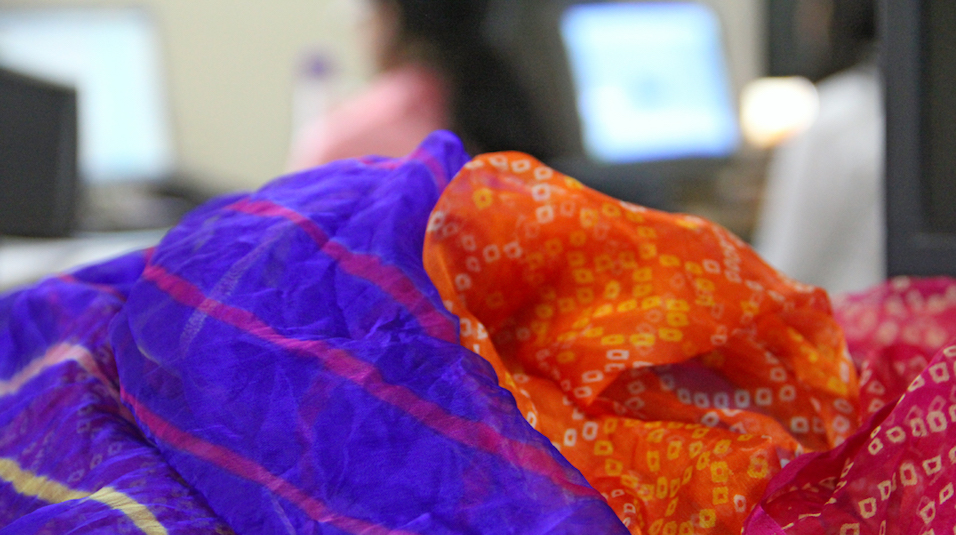 Rajasthan is the heart of block printing with its main centers on Sanganer and bagru. Jaipur is the center of the art of block printing & dyeing . This very skilled Tie & Dye art is commonly known as 'Bandhej'. You can find attractive designs and textures in a variety of fabrics, mainly cotton, silk and wool. You can find a variety of garments in zari work, embroidered work or simple fabric. The Leheriya Sarees and iconic bandhani dupattas are famous for them.
Sanganeri and Bagru Print Stuff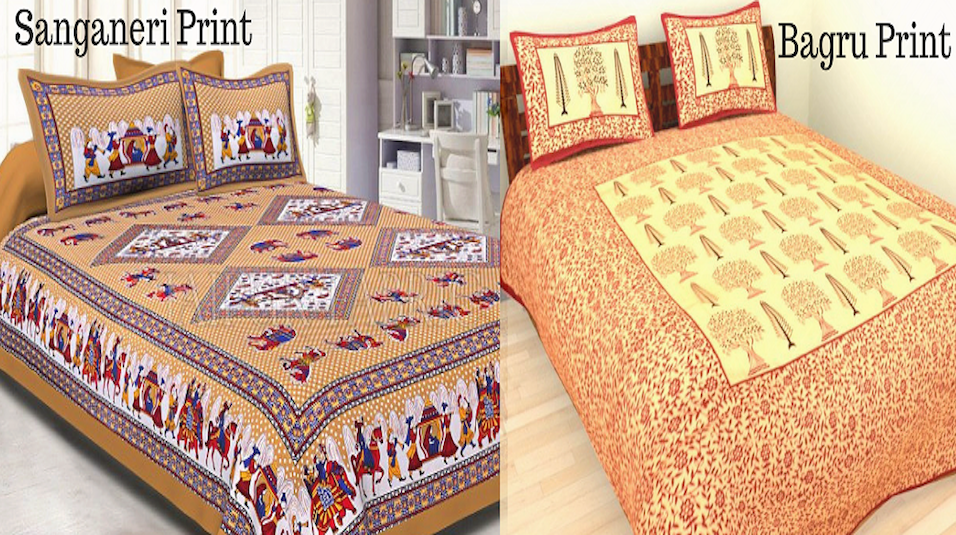 Sanganer and Bagru print are famous traditional rich fabrics popularly available in the walled city. The craftsmen use Rajasthani Fabrics and decorate them with beautiful vibrant colors. Cushion covers, sheets, suits, saris, skirts and other outfits with bagru and Sanganeri print are every traveller's favorite. These are available in stylish designs and various geometric and flowers patterns that are unique with its printing techniques.
Wooden furniture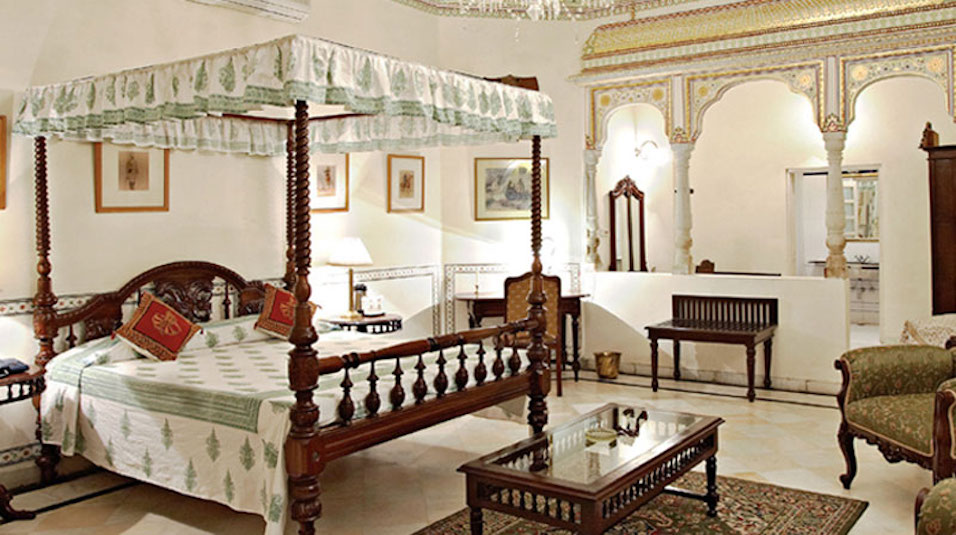 The most famous work on furniture in Rajasthan is the trellis. It is popular for its intricate carvings on furniture. Furniture such as small chairs and tables, Bajots and Chowkis are popular. Also stools with cord seats, boxes, cabinets, mirror and picture frames, etc. are the best handicraft items of jaipur. Jaipur excels in the art of making "antique furniture". Wooden Jharokhas, doors and windows, sideboards, Jhoolas or swing and dressers resembles the furniture that was in vogue in Havelis a hundred years ago.
Gems of Jaipur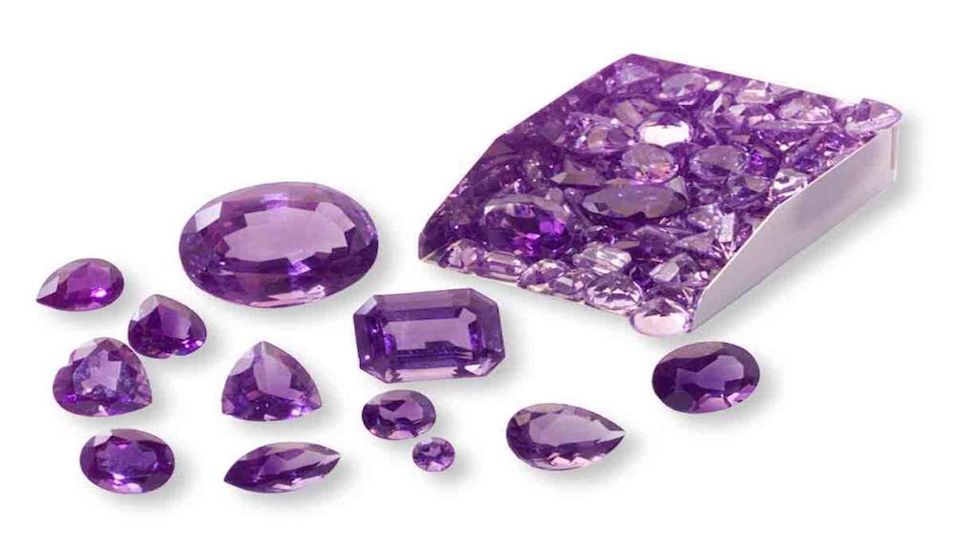 Jaipur is the world's largest center for gemstone cutting. Gems of Jaipur are the most important and best handicraft items from Jaipur. The inlaid gold and semi-precious stones such as rubies, emeralds and diamonds are world famous. Jaipur is known for a gemstone trading center that has a wing entirely devoted to cutting and polishing gemstones using simple, uncomplicated machines. Many national and international tourists visit the Pink City for these gems that de main attraction of Jaipur.
Lac bracelets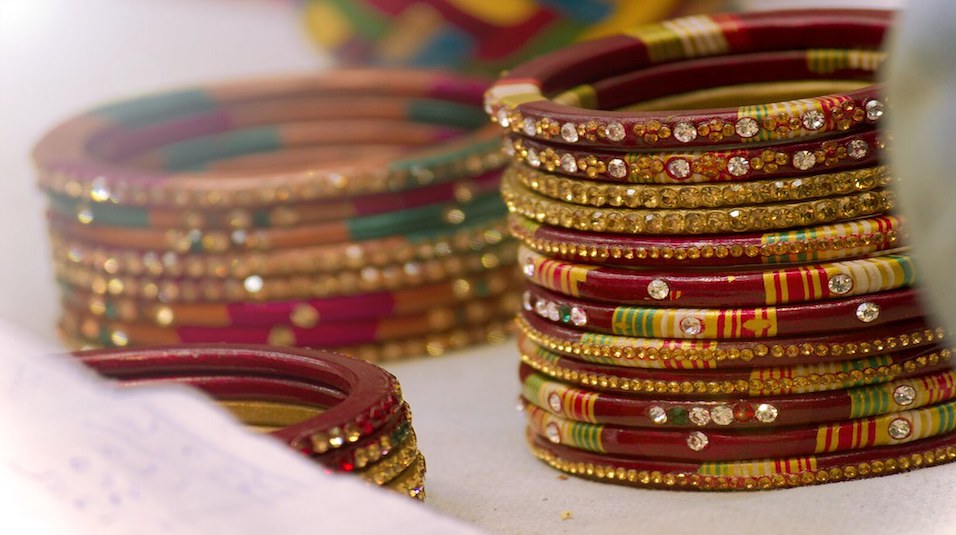 They are a kind of symbolic jewelry popular in Rajasthan. Being one of the best handicraft items of Jaipur, it attracts the attention of many. It is said that the bare wrists are considered unfavorable. The Lac bracelets from Rajasthan are a symbol of a newly married and married woman. Jaipur is a great producer of Lac bracelets. You can see a beautiful coat of paint and gold leaf on the surface of these bracelets. These come in beautiful colors and designs that are hard to resist shopping.
Paintings of Rajasthan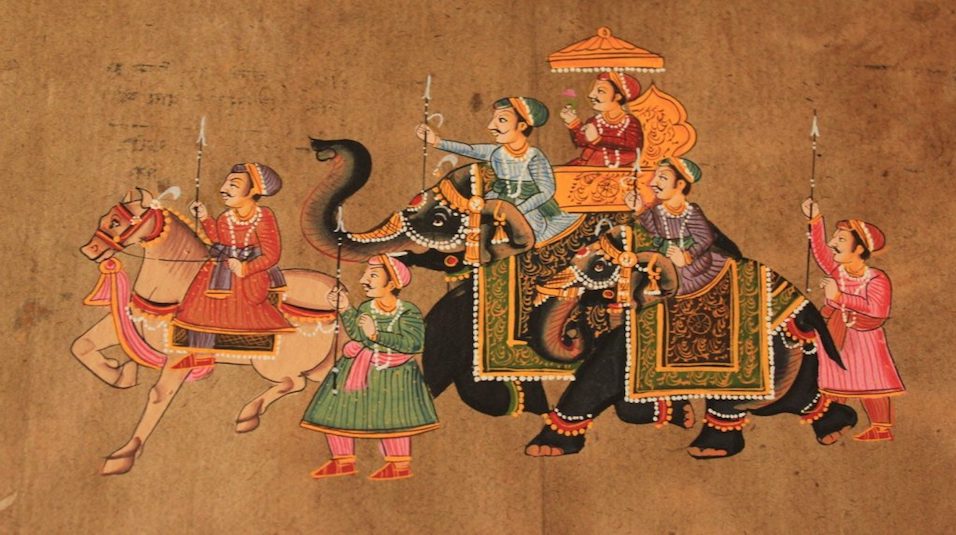 Miniature paintings are synonymous with Rajasthan. This kind of beautiful paintings were supposed to decorate the palaces, halls, palatial mansions of wealthy merchants. Jaipur paintings has a unique place in the best handicraft items of jaipur. These paintings bring to the fore the impact of the rich cultural heritage. It has religious and mythological themes depicted with courtly love. This one traditional paintings have a distinctive style, as these paintings are examples of rich craftsmanship.
The pink city is world famous for the exquisite craft items. Every other handicraft found here looks very classy, ​​beautiful and draws attention every time you walk through the streets. We bet you'll find it hard to resist the shopping in Jaipur. You will definitely enjoy the bargaining in front of best handicraft items of jaipur with street vendors and local artisans.