With Diwali fast approaching, things are quickly becoming bright and festive and festivals are a perfect excuse to dress your best and look exceptional. Diwali is a festival that lasts more than a week with Diwali puja, decorating houses with twinkling lights and mud lamps, Diwali parties, meeting loved ones, exchanging sweets, and yes, getting all decked out with beautiful Diwali traditional outfits. We are sure you are looking for Diwali outfits for women making you perfectly dressed and looking phenomenal. There is no doubt that Indian outfits are the go-to Diwali attire and we all want to wear our best Indian attire.
Now, when it comes to ethnic wear, women have the luxury of many options. But with more Diwali outfit ideas usually leads to a lot of confusion. Jaipur's markets are all crammed with exclusive Diwali feestelijke festive and designer collections outfits for women in leheriya and bandhani. Be it lehengas, Ghararas or the Indo-western attire to make you shine this Diwali.
If you do not have time to go to the market due to your busy schedule, then it is advisable to search for multiple options for Diwali dress collections online and make your choice. Don't worry anymore! We have compiled a list of 10 absolute must-haves for Diwali outfits for women for you to show off this Diwali.
Forever favorite lehenga
Dress up to look your best with all-time festive Lehengas as they make for excellent Diwali outfits ideas 2021. Traditional lehenga and Chaniya Choli are considered some of the most extravagant Indian attire that balances the charm of yesteryear with the modern style of today. Lehenga enhanced with embellishments like sequins, beads, bugle beads combined with Zari and Resham embroidery contributes a lot to make it really beautiful. Floral prints and Silk Fabric are very much in fashion these days.
Go for this Floral Organza Semi Stitched Lehenga Choli with Dupatta set that is sure to make you look stunning. Wear the dupatta in different styles to get rid of the same old look. Matching jewelry can add a lot to this Diwali bash outfit.
2. Ethnic Dresses
Look glamorous at your Diwali parties with an Indian version flared dress that caress the floor. There is a huge collection of dress dresses as Diwali party outfits 2021 that will never let you down and is worth investing in. You don't have to step out of your comfort zone to wear these dress dresses as they can be elegantly worn by people of all sizes. Flared dresses, maxi dresses, kurta dresses, dresses with traditional prints are just a few. Diwali is the time to embrace colors and you will get many options and vibrant colors in this Indian Diwali outfits.
Modern women love to wear simple Diwali outfits instead of heavy clothing. So, buying this ethnic Diwali bash outfit might be a very wise decision. Combine them with Jhumkas or tassels to get all eyes on you.
Check Out: Jaipur Stuff Womens Blue Anarkali Kurti
3. Sassy Gharara
How about trying a Gharara? Gharara is the new trendsetting and glamorous Diwali festival outfit that has made a loud comeback. It has become a popular party wear and is widely appreciated among the fashion connoisseurs. So this Diwali, give a twist to your traditional attire by opting for trendy Gharara. There are different types of 'Ghararas' that you can practice this Diwali with. Embellished, embroidered, mirror work, embossing are the most common works you will get in the Gharara set.
How about this neat Sharara costume set with embroidery and masonry with openwork dupatta. It is semi-stitched so you can get it tailored according to your choice. Don't forget to combine this outfit with a statement jewelry set. But remember to keep the jewelry to an absolute minimum.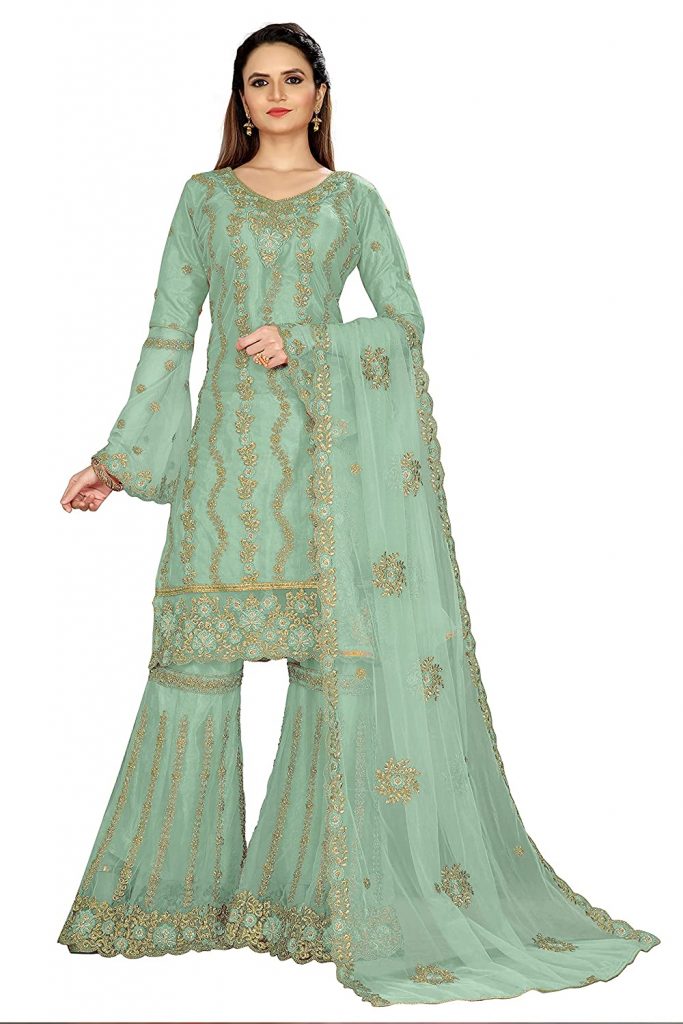 Attractive Anarkali Style
There are a few women who like to wear everything minimal and not too glitzy or glittery. This Anarkali set has been a boon to all those of us who like to dress traditionally but refuse to deviate from comfort. For them, we picked up this Jaipur Stuff Kurti set that will make you stand out and look stylish. Sport this three piece kurti set and go ahead and turn some heads. This simple yet lavish Indian attire is sure to accentuate your festive look. Pair this Diwali festival outfit with juttis and dangling earrings and you're all set to grab some lured eyeballs.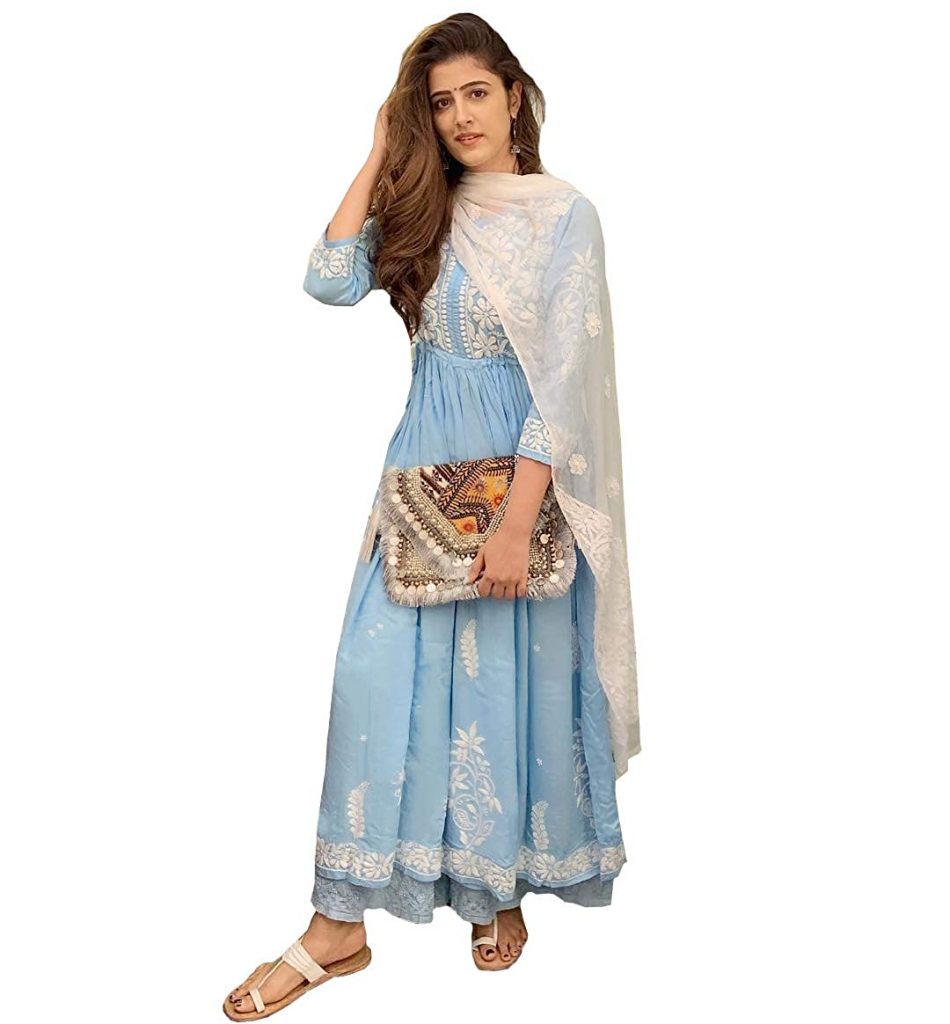 4. Traditional Silk Sarees
The essence of India is woven into the folds of this beautiful Indian garment. This may sound cliché, but a traditional silk saree is indeed that versatile piece of clothing that can make that eye-catching style statement on countless occasions. The exclusive silk sarees are known for their glossy beauty and incomparable variety of vibrant colors and intricate details. You will get an array of traditional silk sarees from different states of the country. Nowadays, silk salwar suits are also a hot trend for festive wear.
This kanjivaram pure Banaras silk saree is both extremely elegant and traditional at the same time. The best fact about this silk saree is that it never disappears from the scene and the best Diwali outfit select.

Also Read: Best Diwali Gifts For Family, Friends And Co-workers
5. Kurti and Cigarette Pants
For all those who want to keep their roots but not much into traditional clothing, the Kurti dress makes an exception by being the result of the mixed Indian and Western clothing. Once a simple form of clothing, a kurta now has a chic and sophisticated look. The ankle-length Kurti with split in the front in combination with the cigarette pants or culottes are new in. It is always essential to choose clothes that suit your personality and body structure to look perfectly beautiful and gorgeous. Kurti and pencil pants are one of the best Diwali Outfits For Women that look stunning on women of all ages and sizes.
This three piece BIBA set with asymmetrical hemline from salwar is sure to capture the heart of your loved one this Diwali. Combine this spotless Diwali traditional outfit with pointed heels to perfect the charm and invite some surprised reactions.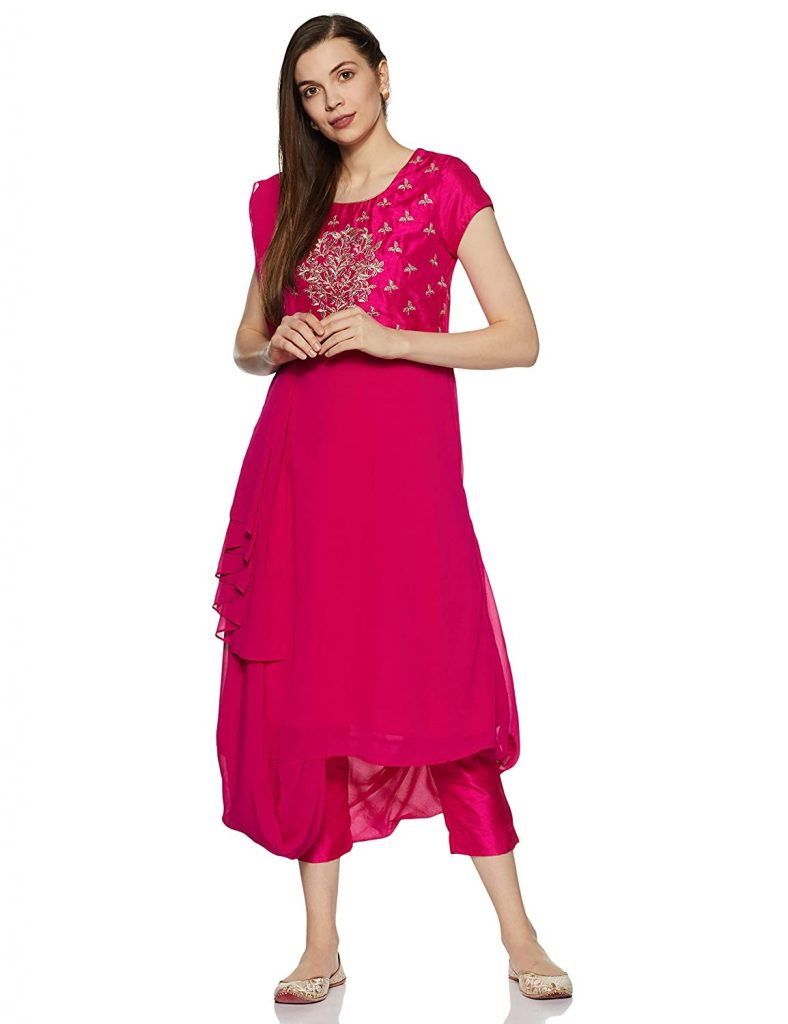 6. Put on the dhoti style
Are you curious about the latest fusion trend to get your hands on? Then you should go for solid colored dhoti pants in combination with crop tops and Kurtis. Yes, this traditional menswear now graces the woman's wardrobe with great style. It's not that bad to experiment a little with your clothing style. This latest festive outfit is sure to change your look from dull to fabulous. This new clothes is one of the best Diwali outfit ideas for the women who like to look modern this Diwali.
Experimental and unorthodox, this whimsical dhoti piece, accompanied by your favorite peplum top, can give that extra edge. Pair this ensemble with colorful juttis and let the compliments pour in.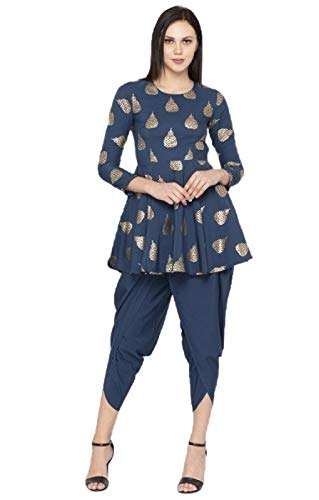 7. Saree With A Twist
If you want something between traditional and ultra-modern, contemporary sarees come out as the best. They keep it effortless yet so stylish. Go for pre-stitched sarees with stylish patterns such as dhoti saree, jacket saree, metal belt saree and ruffled saree. Guess what, they are comfortable and hassle free! Get your inner sanskari girl out and make heads turn. If you have a plain and simple saree, just ditch the boring blouse and wear a fusion top or a designer blouse to look different. You can choose a nice crop top or cold shoulder tops, off-shoulder or one-shoulder tops, the choices are endless!
A simple saree with a little twist turned out to be one of the best Diwali. to be outfits for women. Make up for it with jewelry, a pair of earrings or a statement necklace. Trust us, you can spice things up even in a simple saree. Here are two beautiful Diwali outfit ideasa ruffled ready-to-wear saree and a trendy dhoti look saree.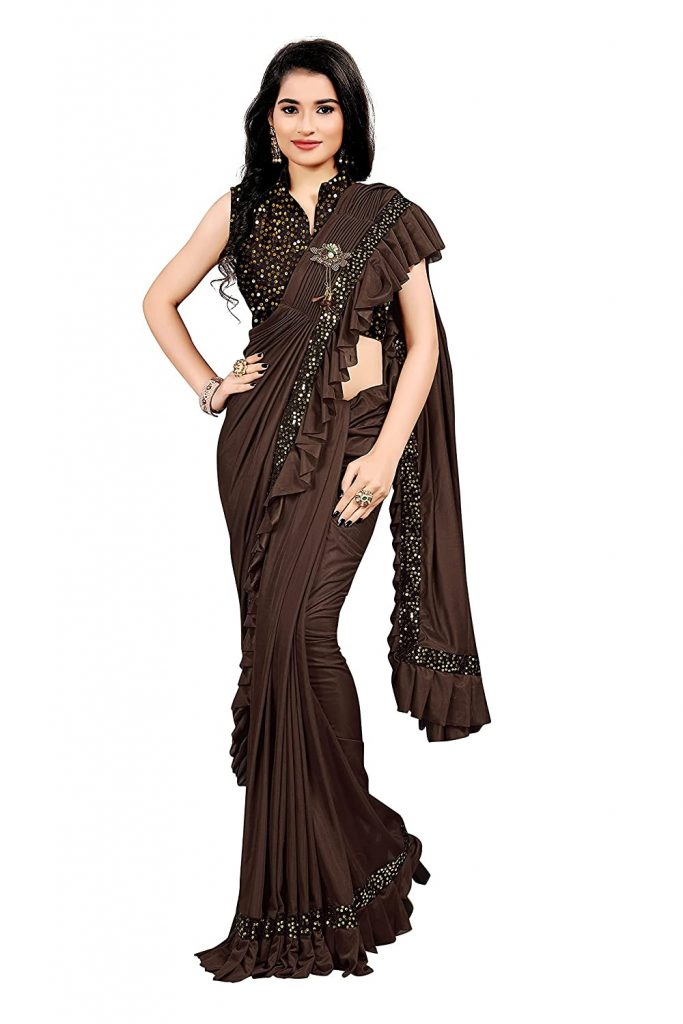 8. Trendy Crop Top Sets
Want to spice up your Diwali outfits for 2020 but the usual traditional choice is a total no-no for you? Keep your confusion aside, because showing off your style statement is no longer limited to traditional. Opt for trendy crop tops and add a touch of modernity with your traditional attire. The craze for palazzo pants has been overwhelming and embellished crop tops look so great paired with a flared skirt or flowy palazzo made from beautiful fabrics. The magic about this style is that they can be worn together or even separately.
Here we have picked out this Aurelia crop top set with a long ethnic jacket and palazzo is simply stunning. Accompany it and a pair of tassel earrings and you're done with the go-to look for your Diwali party with this Diwali bash outfit.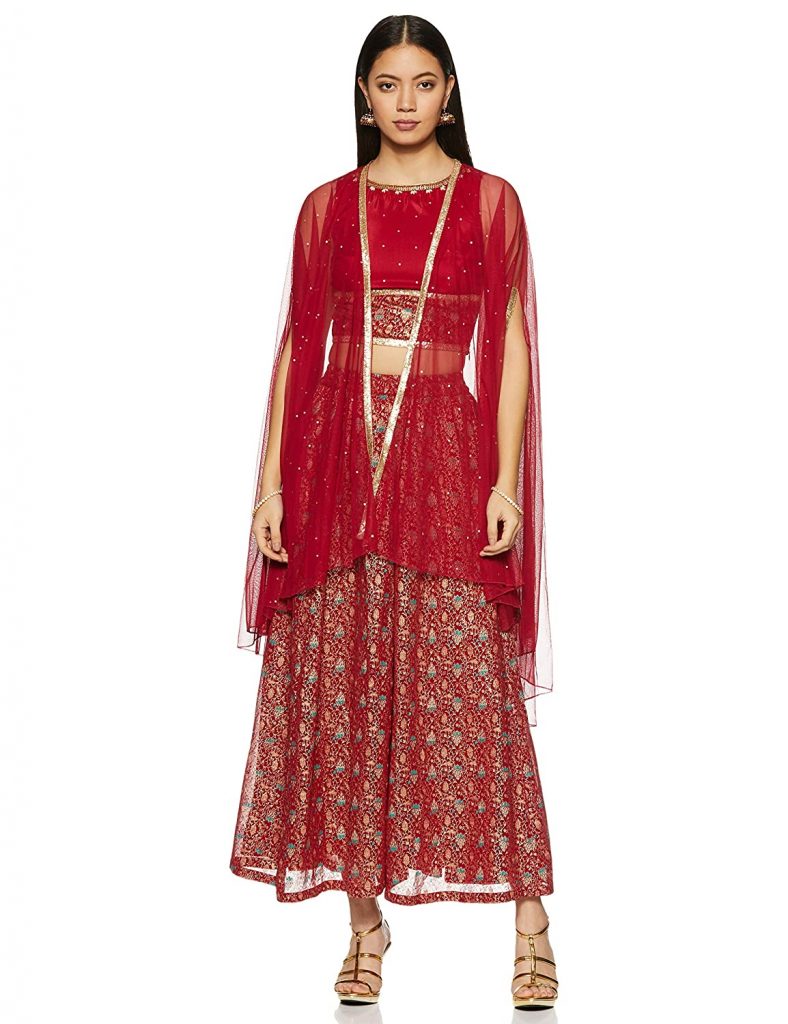 9. Kurta Skirt Set
You have found a very hot kurta dress and you are eager to wear it this Diwali but are you sure? Well, no doubt you can wear it for Diwali parties! This one Idea for diwali outfit for modern women is just to stand out. Just pair it with a maxi skirt and make a grand entrance at the Diwali party. This ethnic combination is sure to accentuate your look. You can also sum up your stylish Kurti with a high waisted floral skirt, giving you a style that is both extremely feminine and flattering and will make everyone around you a star! You can also get many options online.
This new trendy layered and layered kurti skirt set is a great Diwali outfit for women. This Anarkali style kurti with a skirt will unleash the diva in you. Wear it with a dazzling set of earrings and stylish pumps and you're all set.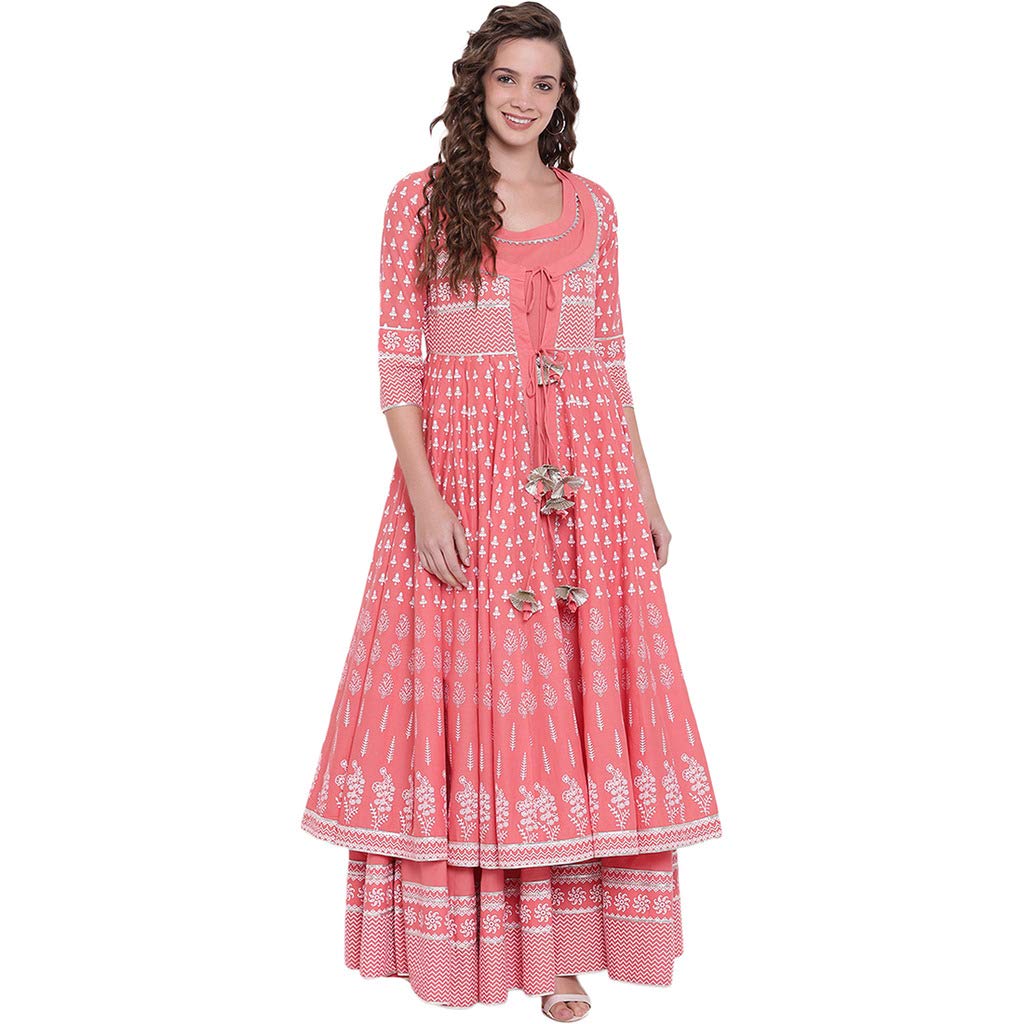 10. Peppy Punjabi Suits
No other outfit can beat the charm of a sassy Punjabi suit. Among the diverse range of salwar kameez, the Patiala suit is one of the most popular styles that has emerged as a fad in the fashion world. Spice up your Indian attire this Diwali with everyone's favorite Punjabi suits. This is the only outfit that is stylish, comfortable and charming. Pair these salwar suit designs with beautiful phulkari dupatta and long dangling jhumkas and classy gold colored ethnic juttis.
With this Faux Georgette Patiala Punjabi Suit as your Diwali festival outfit, you are definitely going to rock the style like a Punjabi beauty. This clothing is one of the best Diwali outfit ideas to mesmerize this Diwali.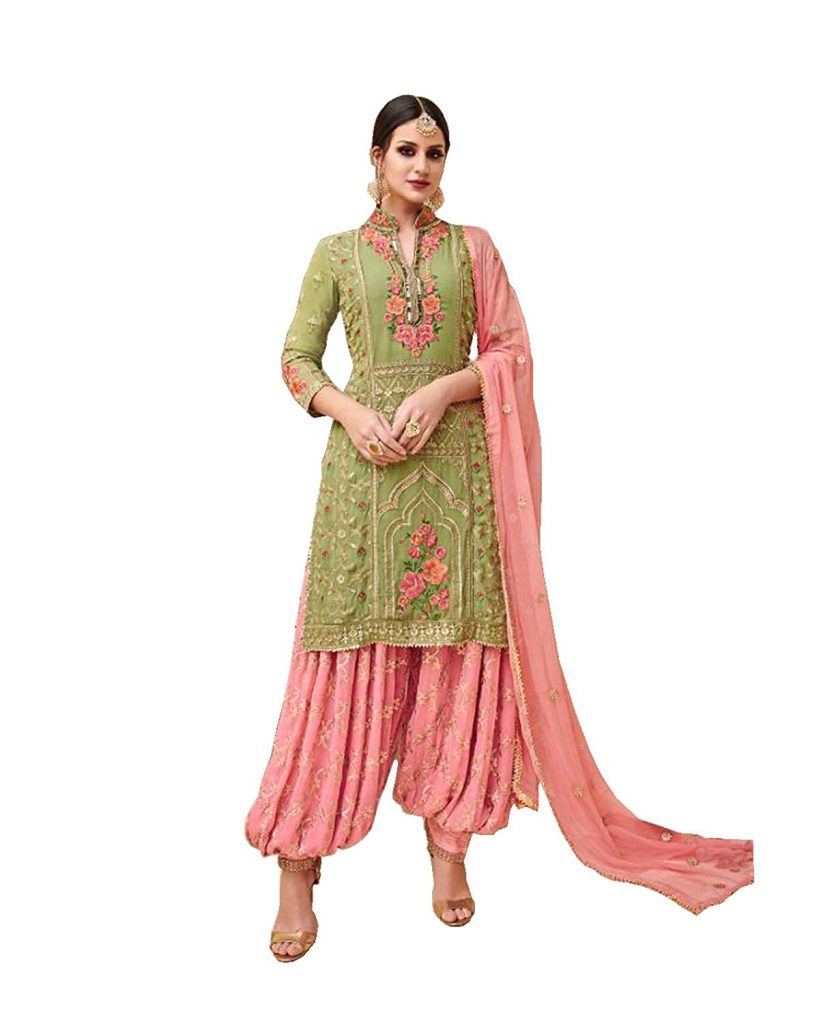 Festive seasons always come as a wardrobe problem and we hope this article has given you some tips and hints about the latest Diwali festival outfits that you could try on. Be sure to shop ahead of time so you don't end up in the rush to buy something at the last minute.