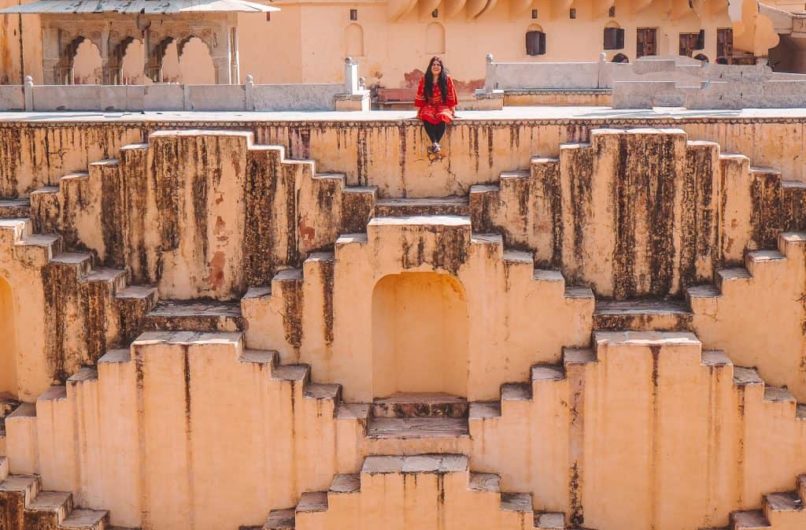 Panna Meena Ka Kund (2021) – How to Visit the Amazing Jaipur Stepwell!
Panna Meena Ka Kund is a little bit of a hidden gem in Jaipur and most tourists miss it as they make a beeline to the famous Amber Fort.
However, this remote stepwell is well worth putting on your itinerary while in the Pink City of Rajasthan.
It was built over 400 years ago and will take your breath away with its dazzling architecture and labyrinth-esque illusion of stairs!
Most people will know this stepwell from seeing those famous photos on social media. However, in 2021, there are some strict rules on photography and some restrictions to be aware of.
Here is a complete guide on how to visit Panna Meena Ka Kund or the Jaipur Stepwell with the history and some honest tips for getting those incredible pictures!