Couples always struggle to decide the best places to spend some moments together. The best romantic date locations give them a chance to get to know each other and become a more loving couple. A place where you can roam in comfort, discuss likes and dislikes, share feelings for each other, that's what they long for. Such places keep a special memory in the life of every couple to give their love life a new path.
Jaipur is occupied with plenty of beautiful and beautiful places that are almost perfect for couples. Such an ultimate paradise is Smriti van in Jaipur to spend a few hours in peace.
Smriti Van in Jaipur is a vast area of ​​Jhalana Game Reserve. Located in the heart of Jaipur on JLN Marg, Kapoor Chandra Kulish Smriti Van is spread over an estimated 108 hectares area. Set amid thickly forested hills, it is a popular place for locals to enjoy nature. Not only the couple is the calmest and most natural place, it also attracts many morning walkers and families. It has captivated everyone with its azure water bodies, walking trails and gardens.
Amid the hustle and bustle of the city, one can still feel the tranquility and beauty of nature in this tranquil biodiversity park. This is one of the most blissful places to visit in Jaipur, especially in the morning hours. During the morning hours, this place is divine to walk around to get close to the souvenir of nature. Walkways have been developed for visitors so they can explore everything. Couples can often be seen here in the garden, walking, talking, laughing and spending quality time.
History of Kulish Smriti Van in Jaipur
Its history dates back to the year 1981 when the entire area was inundated by floods and valleys were formed. This area was then brought to fruition as a memoir by planting trees. The former Chief Secretary of Rajasthan and Vedic Scholar Sh. Kapoor Chand Kulish then transformed this place. So it is named after him, Kulish Smriti Van.
Later, Rajasthan government took possession and got this land developed as a biodiversity forest under the Rajasthan green campaign. In 2005, on October 8, the Prime Minister of Rajasthan, Ms. Vasundra Raje Seindhia, laid the foundation of the park. It was jointly funded by Rajasthan Patrika and JDA. The Kulish Smiriti Van in Jaipur until now known only for birds, insects and reptiles. Shortly after its creation, the restricted forest area was dedicated to the public on December 2007.
What makes Smriti Van popular?
Smriti Van in Jaipur is known for its enchanting walk through the dense vegetation, narrow paths, bird watching, photography and nature stay. This forest is the most desirable place for both Jaipurites and tourists to experience nature and its vibes. Being the famous getaway spot in the city, the perception of Jaipur as an abandoned city proves a myth. You must visit this lush green forest area to get a beautiful view of flowers and attractive greenery. Many activities, practice sessions and plantation events are organized in Smriti Van Jaipur for the youth.
There are 11 parts of this beautiful Kulish Smriti Van
Vasundhra Van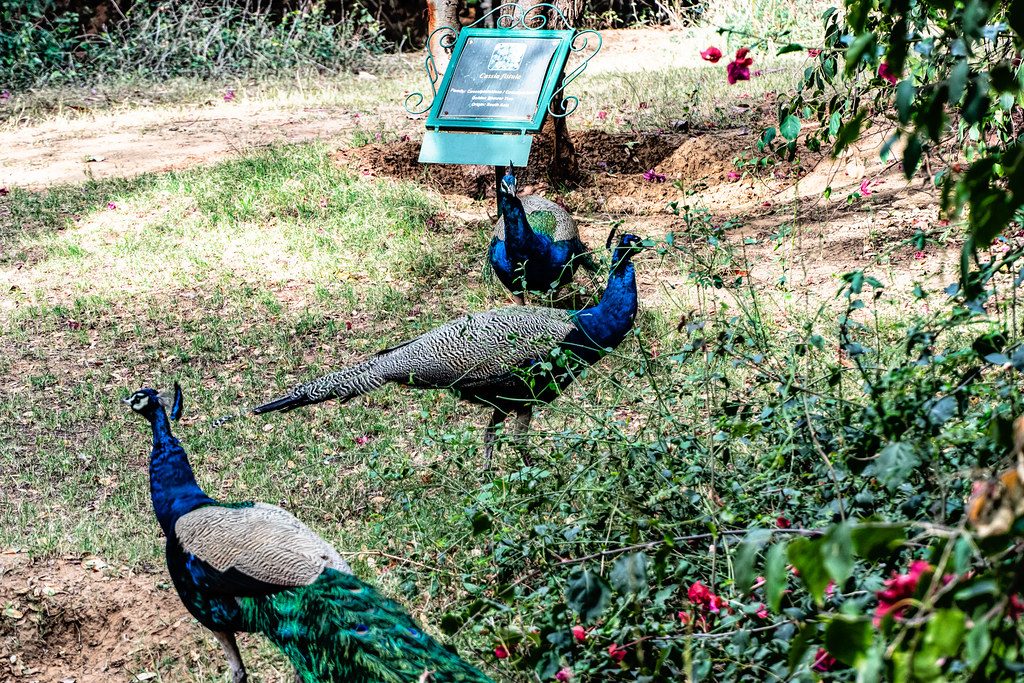 This van is a center of attraction on the Smriti bus. Many natural paths have been built in the valleys of this area to prevent soil erosion. This is done by planting plant species on the side paths of the footpath without damaging the existing natural vegetation. In addition to small lawns, there are also laid out to give space to the natural environment.
Vrindavan Van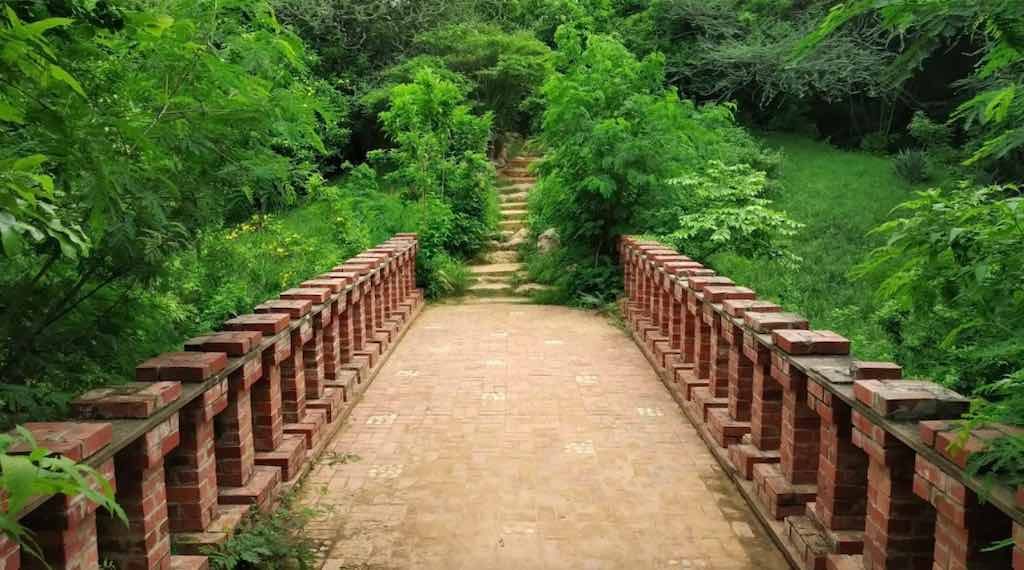 This area consists of a good drainage system and regulated water movement. Stabilizing slopes is done by spreading and seeding the nets everywhere aromatic plants on them. 'mogra', 'Juhi and Rat Rani plants have been planted to remove the foul odor from the canyons.
Maru Van
This area consists of plants that occur in the abandoned area. There are 64 different types Planting xerophytes Like it Cactus, Agave, Euphorbia and Succulents can be found here.
Aravali Van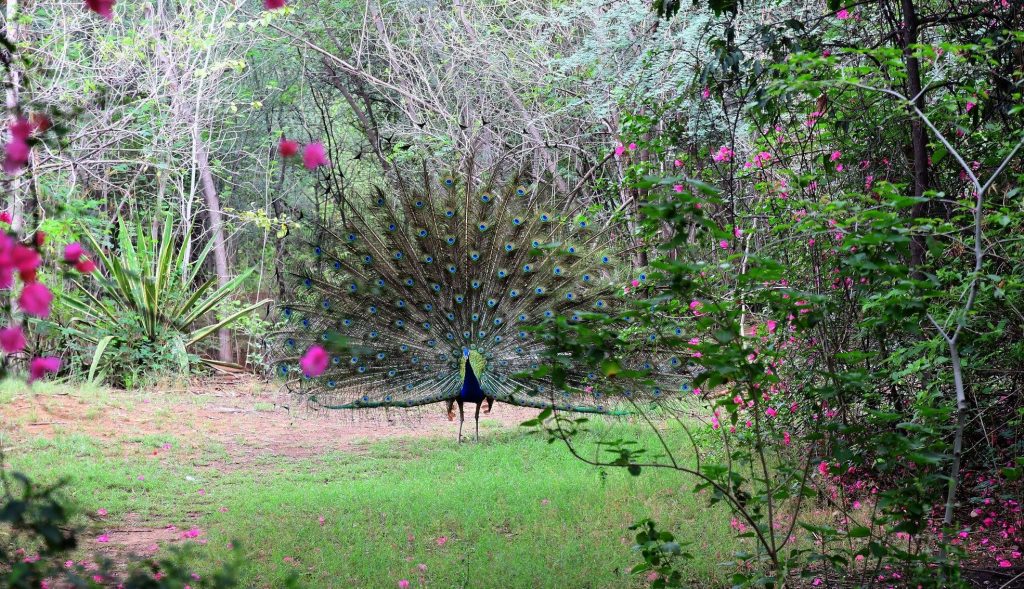 This Van consists of several species of plants found in the Aravali hill range and are known to have medicinal and Ayurvedic importance. Numerous efforts have been made to sow plants such as Dhak, Dhavada, Saalar, Gurjan, Hawan, Rohida, Khejri, Gugal, Gangan Saalaretc.
Rashtriya Van
A variety of plantations can be spotted here such as Almanda, Bougainvillea, Sada Bahar, Semal, shisham, Tibubua species, Ficus Ali, Gambhari, Rosewood, Kachnar, Sita Ashok, SIndurietc.
Champa Van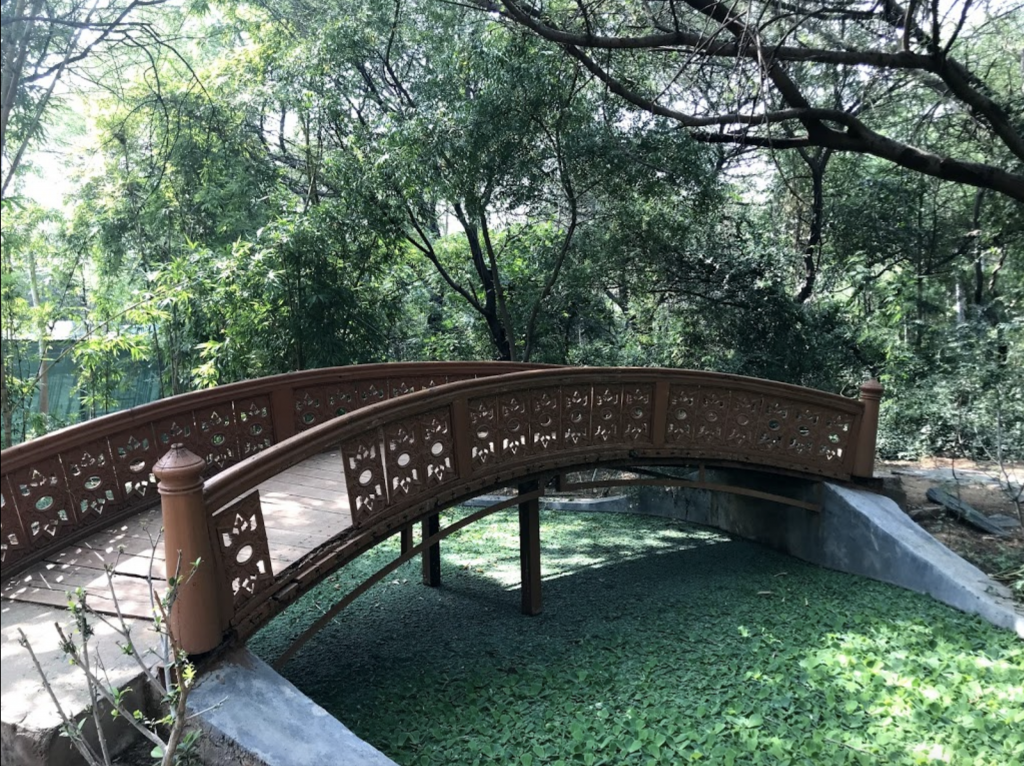 Champa Van is committed to what his name means, flowers. There are 108 types of Champa Plants in this Van with different colors and scents.
Kusum Van
The unique thing about this Van is that plants from all over the country can be found here. There are about 68 species of plants with different colors, shapes and sizes that are worth seeing and a feast for the eyes.
Dhanvantari Van
This is the main part of Smriti Van, spread over 40 hectares of land. It includes 225 species of medicinal herb trees and plants. Herbal plants such as Amla, Neem, Tulsi, Mehndi, Bhringraj, Bel, Kathal, Sandalwood, Kachnar, Rudraksha, Jamun, Sita Ashok, Guggal, Giloe, Akarkara, Gokhru, Ghritkumari, Ashwagandha, Sarpagandhaetc. are planted here.
sarovar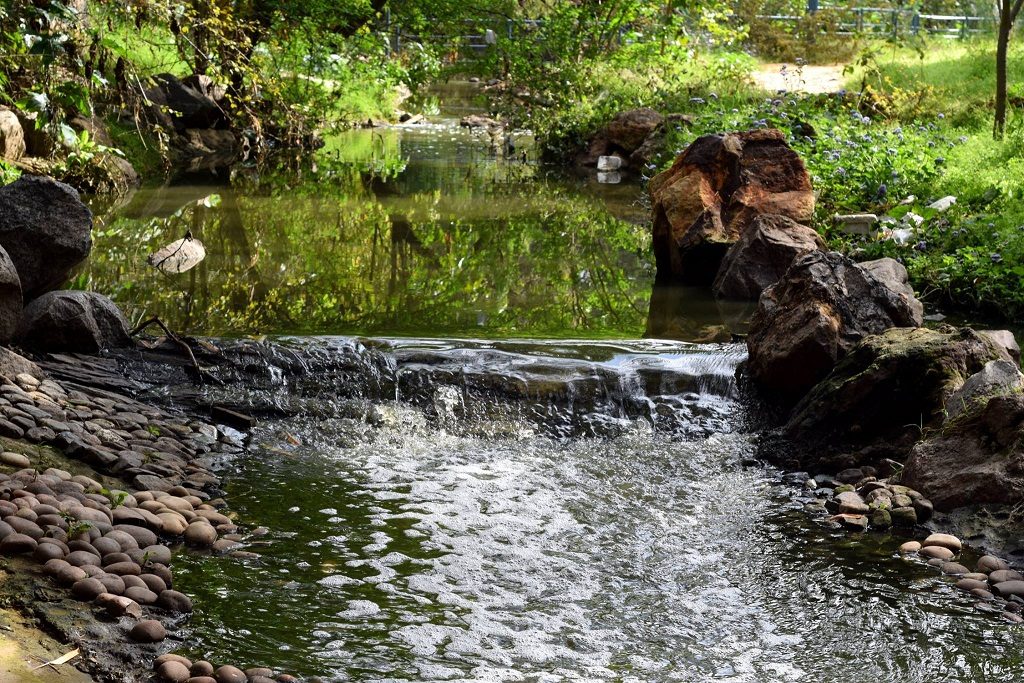 A five foot reservoir is made to store water that comes from Jawahar Nagar to the eastern part of the Smriti Van. Nine ponds have been constructed to enhance the image. Lotus, ducks and fish are placed in these ponds. To illustrate this van, several immigrant birds visit this place during the winter.
children's room
There is a hi-tech nursery Developed here to maintain the variety and quality of plants and to take good care of the plants.
Museum
The museum is divided into: four halls where to find different ones pictures of birds and flowers which can be found in the 'Smriti Van'. The photos and information shown here guide visitors about birds and flowers. In one of the halls, visitors can watch movies about nature and wildlife.
Smriti Van Timings
The Smriti Van timings for visitors starts from 5:00 am and closes at 6:00 pm. You need about 2 to 3 hours to fully explore this place.
Address of Kulish Smriti Van Jaipur
Gandhi Nagar, Near RTO Circle, JLNMarg, Jaipur
Smriti From Jaipur . Entrance Fee
Admission is only free if you identity card with you. Do not forget to bring your ID card to visit this place, as the entry of visitors without ID is prohibited. Photography and videography are also allowed here for free.
How to reach ?
This place is well connected to the city. You can easily get here via local buses, Ola/Uber or your personal vehicles. Parking is available if you come with your own vehicle.
It is about 6 km far from Sindhi Camp Bus Stand, 8 from the Jaipur . Railway Station and only 5 km from the Jaipur . International Airport.
Nearby tourist attractions
There are many famous tourist spots near the Smriti Van in Jaipur. You can combine your tour to this park Jaldhara Waterfall, Jawahar Circle Garden, WTP or Jawahar Kala Kendra.