You are in Jaipur, you just wake up and you are hungry. Where can you get a good breakfast? Breaking your fast with a good meal after hours of sleep will no longer be boring when you are in Pink City. As Jaipur is a city of popular tourist attractions, be it a traditional Indian breakfast or a scrumptious English breakfast, there is something for everyone in Jaipur. Yes, there are many elegant, sophisticated yet 'posh' breakfast options for those who want to spoil themselves. So sit back and enjoy baked waffles and brewed coffee, or samosas and teas, if you feel like it. Here is the list of the best breakfast places in Jaipur.
cafe baec
Cafe Bae is one of the popular breakfast places in Jaipur. In the pink city, no other breakfast joint can match the unique character of Café Bae. With a range of options to choose from, breakfast here is indeed an affair to experience. The poached eggs, caramel praline pancakes, and chocolate truffle waffles are some of the perfect food options here. If you want a traditional breakfast, you can go for Paneer Paratha with Yogurt.
Must-Try: Milkshakes, Waffles, Juices and Bakery
Where: Hotel Las Vegas, Bais Godam, Jaipur
Timings: 09:00 AM to 01:00 AM
Breakfast for two: INR 1200 approx
On the House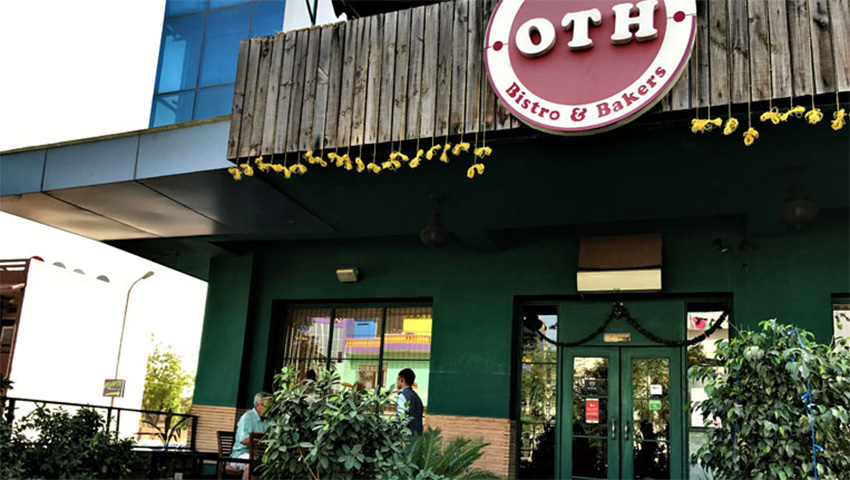 The house has the tone of a European bistro with a distinct breakfast menu. From a bowl of fresh fruit, a variety of eggs to yummy pancakes and waffles, there is a wide variety of meals to choose from. For someone who likes a stylish continental English breakfast, On the house is the place to be. It is the perfect stop to start the day with a delicious coffee and a hearty breakfast. They even have combos worth checking out and worth the price.
Must-Try: Waffle, Pancakes, Mocktails, and Deconstructed Coffee
Where: E145, Ramesh Marg, Durgadas Colony, C Scheme, Ashok Nagar
Times: 08:30 am to 11:00 pm
Breakfast for two: INR 1500
Tapri Central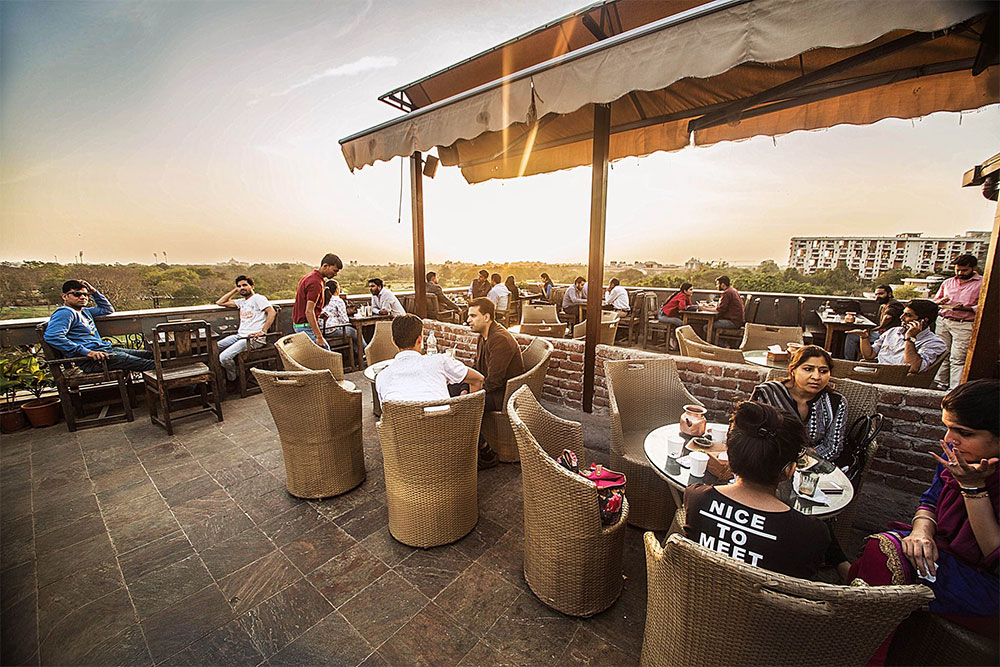 Tapri Central offers you a great view of Central Park from the roof terrace. The tasty breakfast menu includes dishes such as Daal Pakwan, fried vegetables and other street food items such as Vada Pav, Poha, our beloved Maggie and many more options to choose from. Treat yourself to a morning treat with a cup of specialty chai chai and the beautiful view worthy of your night's sleep. For those who don't like tea, they serve delicious hand-whipped coffee.
Must-Try: Dal Pakwan, Chotu Idli Platter, Maska pav, Tadka Maggi, and Masala chai
Where: B4 E, 3rd Floor, Surana Jewelers, Opposite Central Park, C Scheme
Times: 7.30 am to 10.30 pm
Breakfast for two: INR 800
Also Read: 10 Best Restaurants in Jaipur for a Lunch Outing
Anokhi Cafe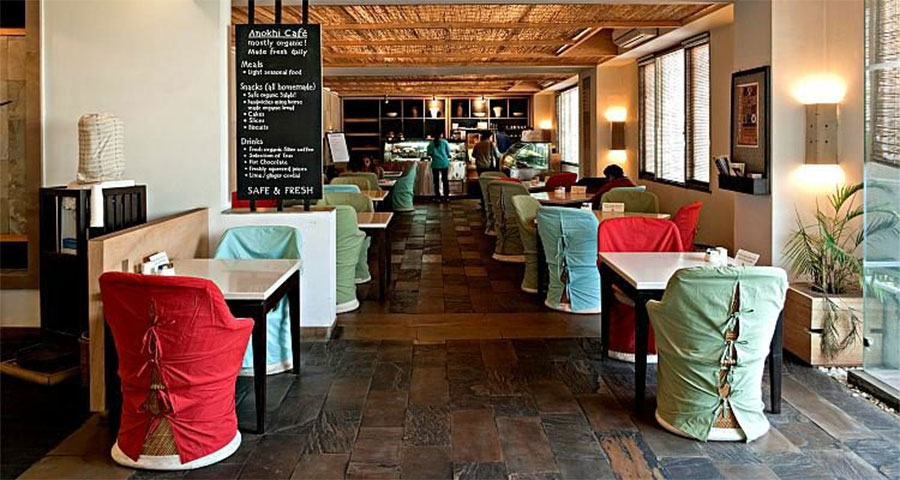 This is another popular breakfast hangout to get your day off to a healthy start. Anokhi Cafe is the best breakfast place in Jaipur where almost everything is made with organic products. Apart from the multi-cuisine food, the place is also quite famous for its lip-smacking desserts. The food here is a bit different for the Indian variety. Dishes such as Blue Cheese and Walnut Salad together with a glass of fresh juice of your choice sound interesting to every visitor.
Must-Try: Cheesecake, Coffee Cake, Carrot Cake, Corn Fritters
Where: KK Square, Prithviraj Rd, Panch Batti, C Scheme
Times: from 10:00 a.m
Breakfast for two: INR 750 approximately
Step Out Cafe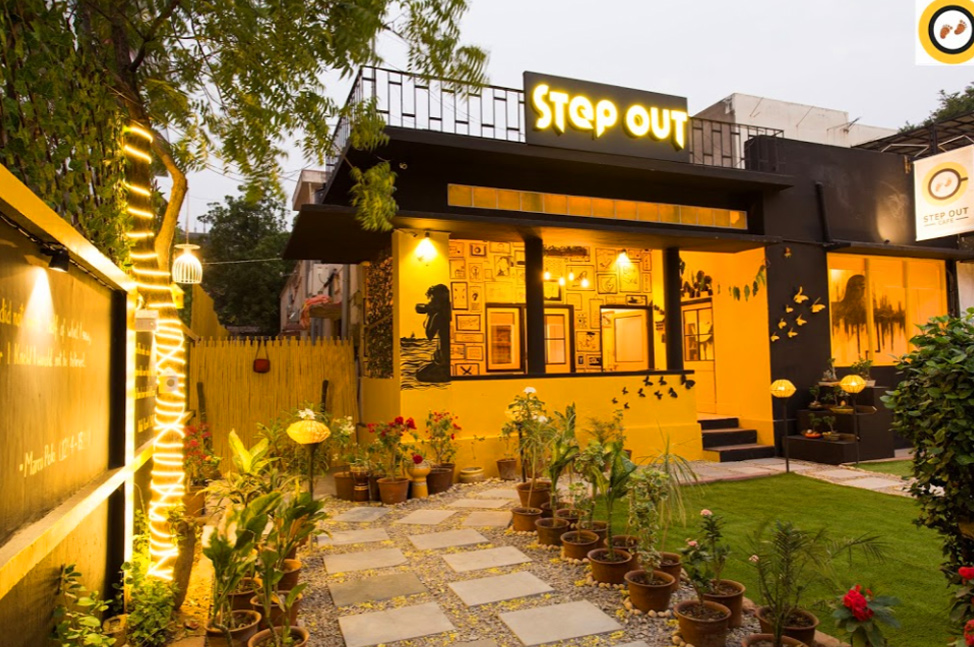 One of the hyped breakfast cafes in town, Stepout Cafe is everyone's favorite with a great breakfast menu. They have pretty good options with a smoothie section and a variety of egg dishes. They served amazing pomegranate juice and strawberry smoothie. For those who are vegan, this place is the best place to have breakfast as they serve vegan food with soy milk cappuccino.
Must try: Mushroom pesto, roasted veggie pizza, bruschetta platter?
Where: P-14, Sehdev Marg, Ashok Nagar, C Scheme, Jaipur
Times: 8:30 am to 10:30 pm
Breakfast for two: INR 1000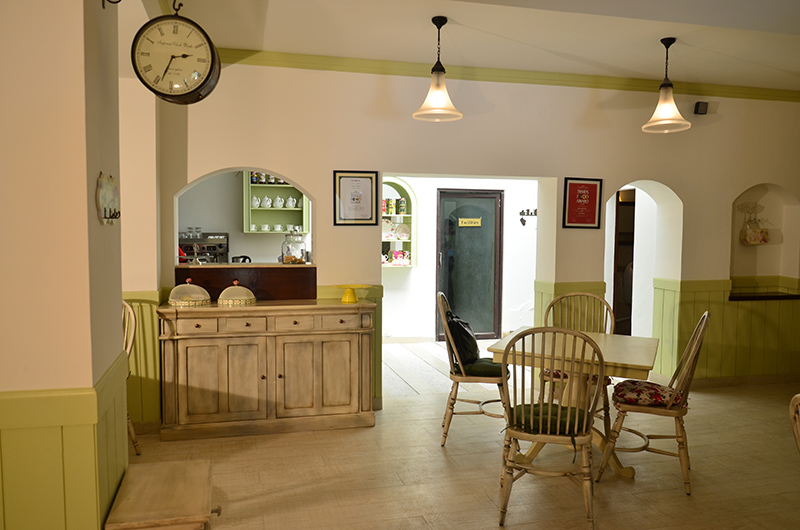 Enjoy a homely atmosphere in this quite stylish cafe with great decor and a delicious breakfast menu. They also have outdoor seating available. Here you will find crostini, toasties, desserts, hot soups and salads. If you're leaning more towards the nutritional side, you can get fresh-cut fruits and juices as a breakfast option. Apart from this, the Italian and Mexican cuisine here is a must have for breakfast.
Must-Try: Coffee, Ravioli, Watermelon Juice, Banoffee Pie
Where: Opposite Crystal Palm Mall, C-Scheme
Times: 10 a.m. to 11:30 p.m.
Breakfast for two: INR 1000
Indian coffee house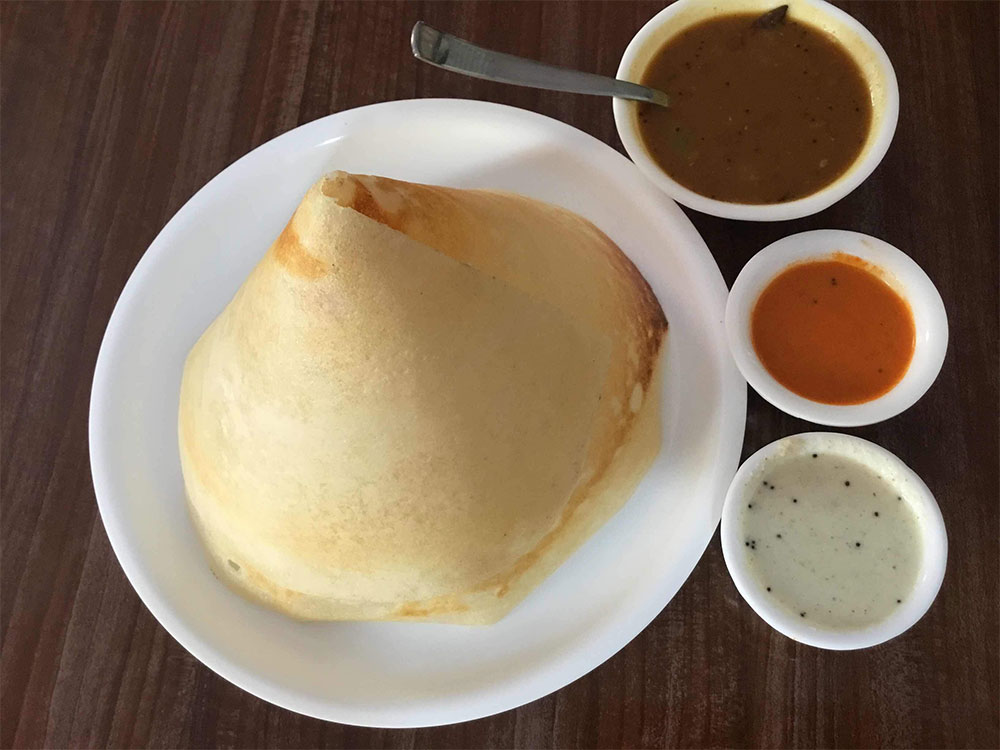 The famous Indian Coffee House is one of the innovators serving genuine South Indian dishes such as dosas, uttapam, idli, vada, cutlets and sandwiches. If you ever visit Jawahar Kala Kendra, you must taste the food here. You have to be here early in the morning to avoid the starving crowd. You must try the popular South Indian filter coffee they serve.
Must-Try: South Indian Dishes and Filter Coffee
Where: Jawahar Kala Kendra, JLN Marg
Timings: 9 a.m. to 9 p.m.
Breakfast for two: INR 150
chaisa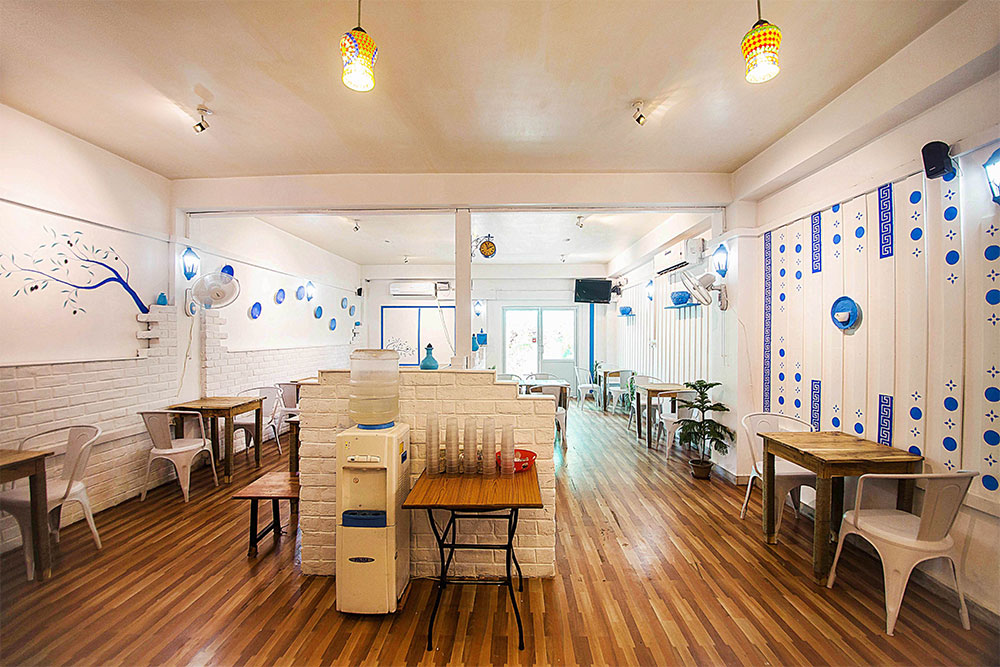 What better way to start your day than with a cup of tea and a chat with your friends? Chaise not only offers you a desi breakfast with meals like poha, idli, aloo paratha, vada pao etc but you can also choose your favorite Chai from the different options in their menu. Chaisa wins everyone's heart as one of the best tea outlets in Jaipur with a great tea menu to get you started throughout the day.
Must-Try: Chammak Challo Maggi, Maska Bun, Ginger Tea, Aloo Paratha, Masala Chai, Vada Pao
Where: Near Jain ENT Hospital, Lal Kothi
Timings: 10.30 am to 10 pm
Breakfast for two: INR 500
Curious Life Cafe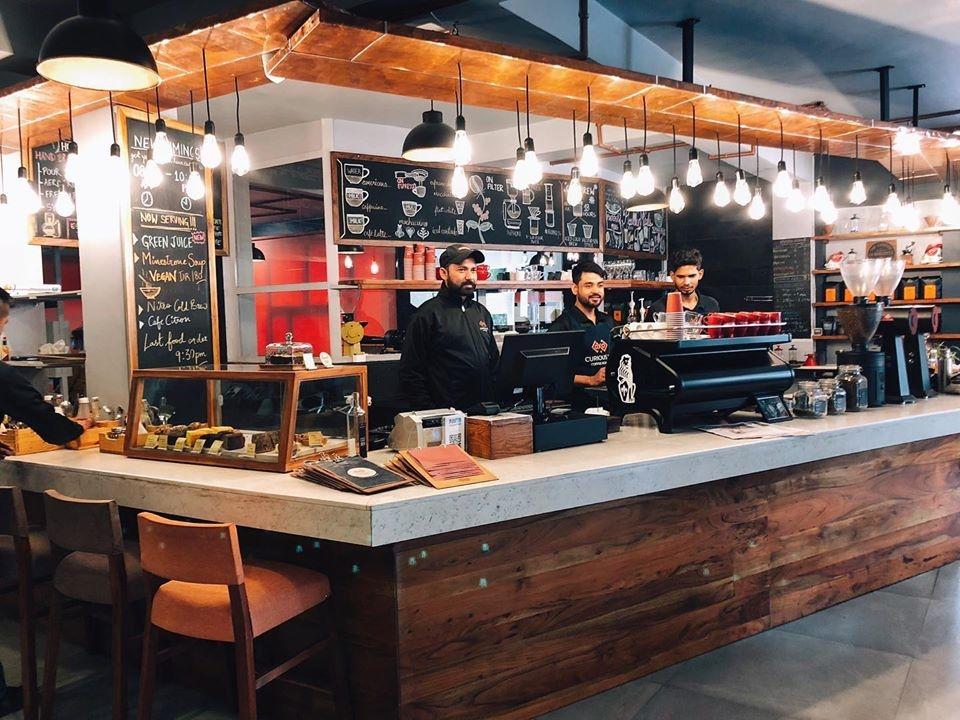 One of the hyped breakfast cafes among the youth of Jaipur, Curious Life Café offers delicious food. This super cool hangout spot serves dishes like eggs, porridge, waffles, sandwiches, salads, teas, juices and shakes. Famous among the coffee lovers, it is a great place for a coffee and snacks with a cool atmosphere.
Must try: coffee, waffles, bruschetta, sandwiches
Where: C 54 A, Sarojini Marg, C Scheme, Jaipur
Timings: 8 a.m. to 10 p.m.
Breakfast for two: INR 600
bikanervala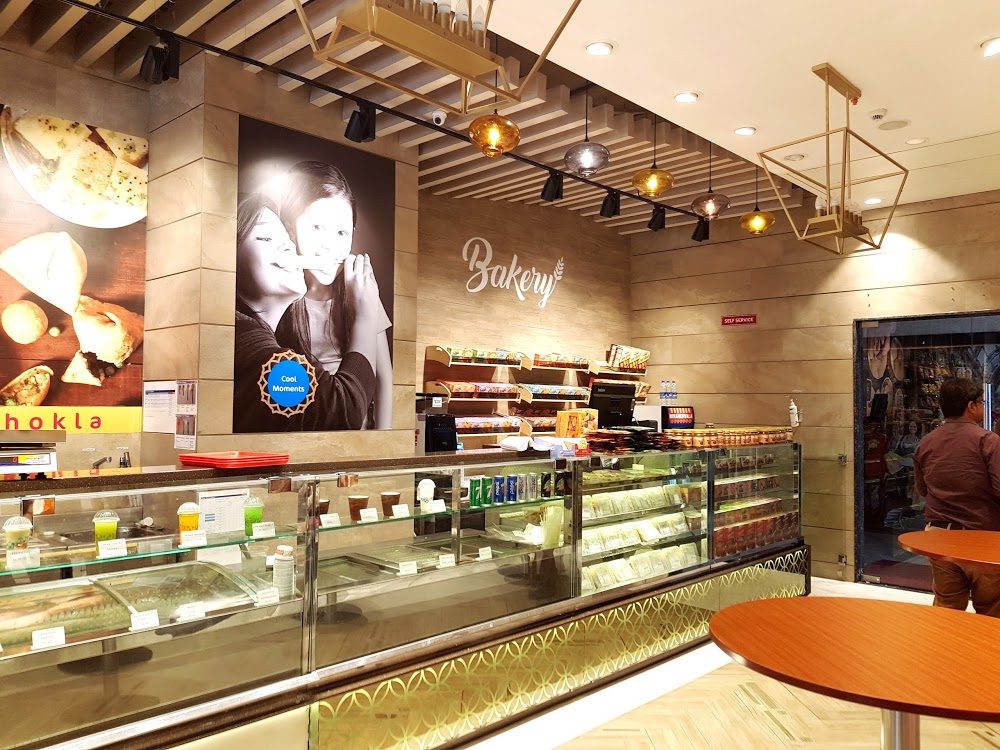 Looking for a place that serves the best traditional breakfast in Jaipur, Bikanervala is a great option to satisfy your hunger pangs. Choose anything from plain dosa to chole bhature, you won't be disappointed. If you are a big group, no worries, at Bikanervala they serve different kinds of snacks for almost every choice.
Must-Try: Traditional Breakfast
Where: Shop 5-8, Ground Floor, Jaipur Center Mall, Ashram Marg, Tonk Road
Times: 8.30 am to 10.30 pm
Breakfast for two: INR 600
NIBS Café and Chocolataria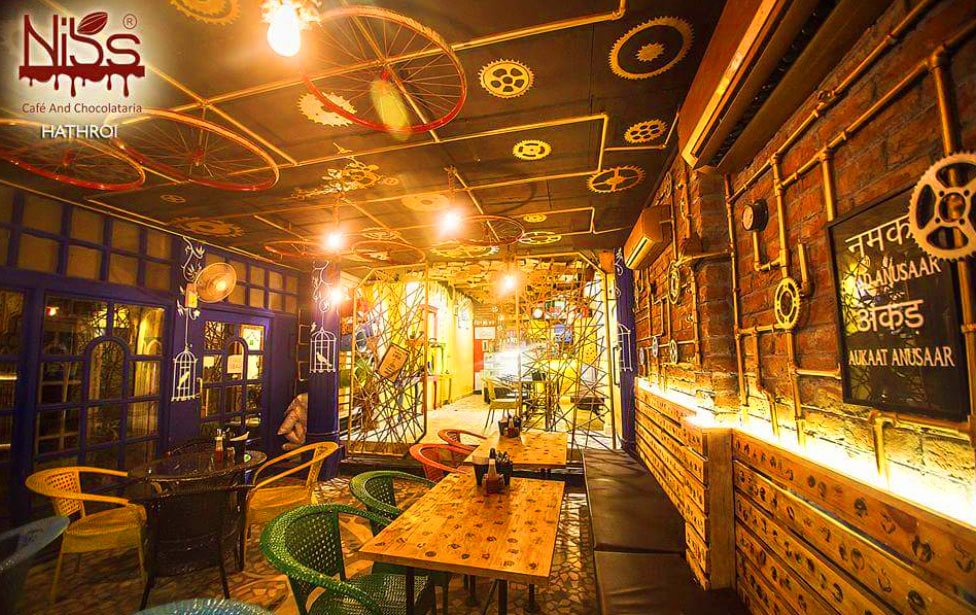 If you want to catch up with your friends and family over a light breakfast, NIBS Café is the place to be. It is one of the best breakfast places in Jaipur and offers a special breakfast menu. They serve delicacies such as Nibs Big Bang, The Grownups, Tiny Tummy, Scrambled Bruschetta and many more. So enjoy the perfect English breakfast in the beautiful setting of the Hathroi Fort.
Must try: chocolates
Where: Hotel Ratan Niwas, Hathroi Fort, Gopalbari
times: from 07:30 o'clock
Breakfast for two: INR 750
Also Read: Popular Non-Veg Food You Must Eat in Jaipur
Kanha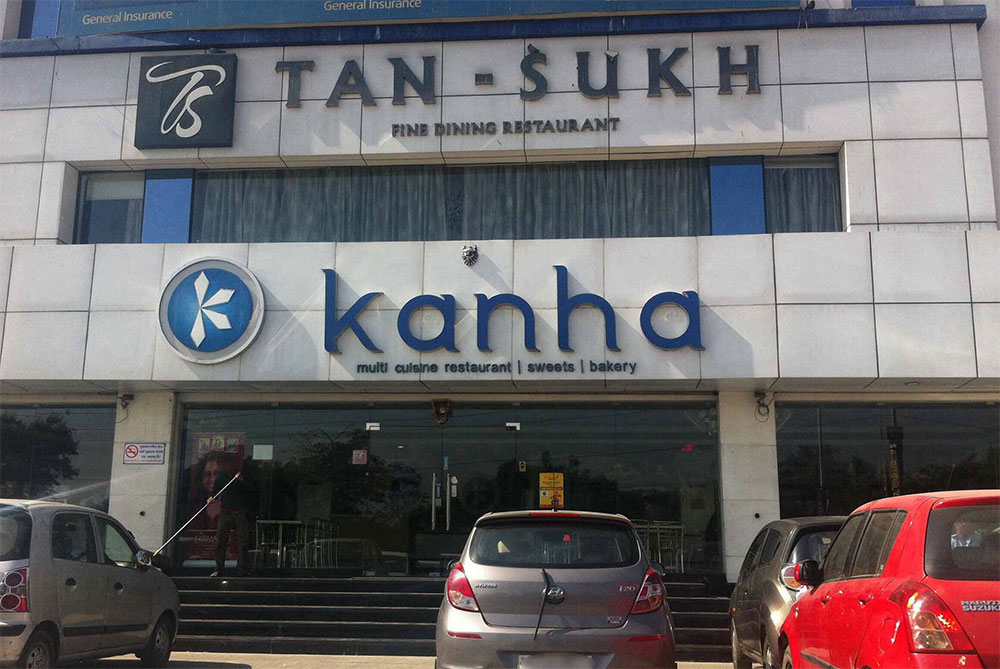 Start your day with a chat with your loved ones over a nice breakfast at this outlet. Kanha has its outlets spread over every corner in Jaipur. They serve a variety of dishes from South Indian cuisine, Mumbai's street food to North Indian thalis and even desi snacks like samosas, kachoris, etc. All of this can be enjoyed under one roof.
Must-Try: Chaat, Dosa and Bakery Products
Where: Tonk Road, Vaishali Nagar, Malviya Nagar, C-Scheme, Shastri Nagar
Times: 8:30 am to 11:00 pm
Breakfast for two: INR 500
So whether you live in Pink City or are on vacation, check out these best breakfast spots in Jaipur for the very best this city has to offer!