With the increasing complexity of the modern age and hectic work schedules, many people seek a slower and more serene pace on weekends. Instead of planning a getaway, getting tired of work on Monday, bibliophiles love a perfectly relaxing weekend. What could be better than relaxing your stress by hooking yourself up with a book! But hang in there! Thinking about reading an ebook? An eBook can never be good enough to relax and mimic the bliss of a book. Even in an ebook world, nothing beats visiting a local bookstore or library and reading a real book rather than staring into the glow of a tablet or laptop. Why not go to Jaipur's best bookstores and libraries and pick out a good book?
Best Bookstores and Libraries of Jaipur
Spending a happy time browsing large bookshelves filled with endless classics and popular is what book lovers call bliss!! For those looking for a relaxing book or even a more serious dive into the book world, here are popular bookstores and libraries in Jaipur listed.
Central Library
For the bibliophiles in the bay, this library is a treasure trove of literature. This is what makes Premier Bookstore special for generations of book lovers and one of the best bookstores and libraries in Jaipur. It has had a fascinating history since its foundation in 1957. It started on a small budget of Rs 20,000 with only 1500 books. Today, the library is home to over four million books, magazines, and documents! This library not only has hard copies, but also plenty of e-books that you can subscribe to. This place is perfect for anyone looking for some quiet time away from cluttering with their books.
Located in: University of Rajasthan, JLN Marg
Universal books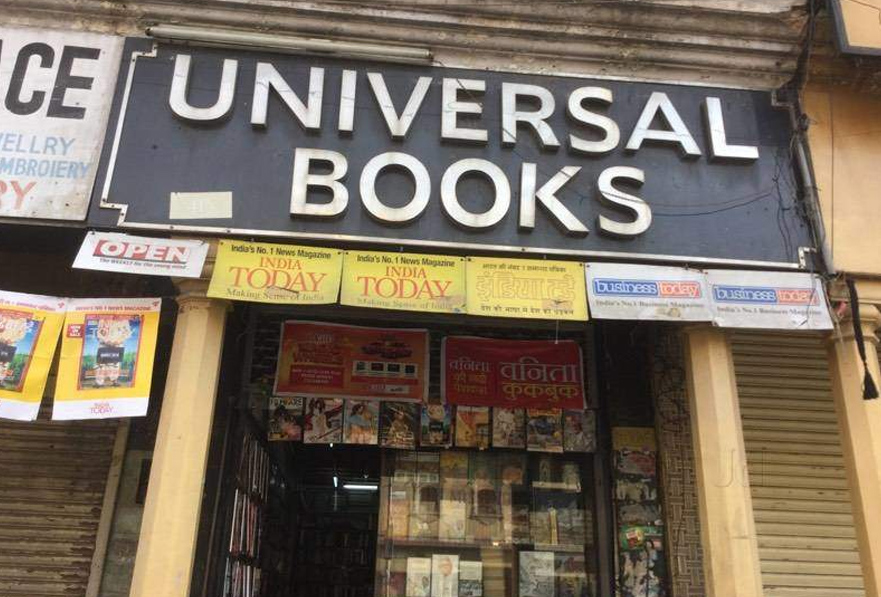 This is one of the oldest city bookstores in Jaipur that you will see in the most populated part of the city, housed in a large Gulab mansion. The moment you enter, this place hits you with the sheer number of books. This bookstore has books on all kinds of subjects, including a large collection of old and used books. Every topic, from every era, from every genre, be it classics or new age novels, from yoga to comics, is available here. This is the final destination for all book lovers where you will find literally everything on your wish list. If you are looking for the bookstores and libraries in Jaipur, this is the one.
Located in: Gulab Mansion, MI Road, Jaipur
Library Om Shanti Osho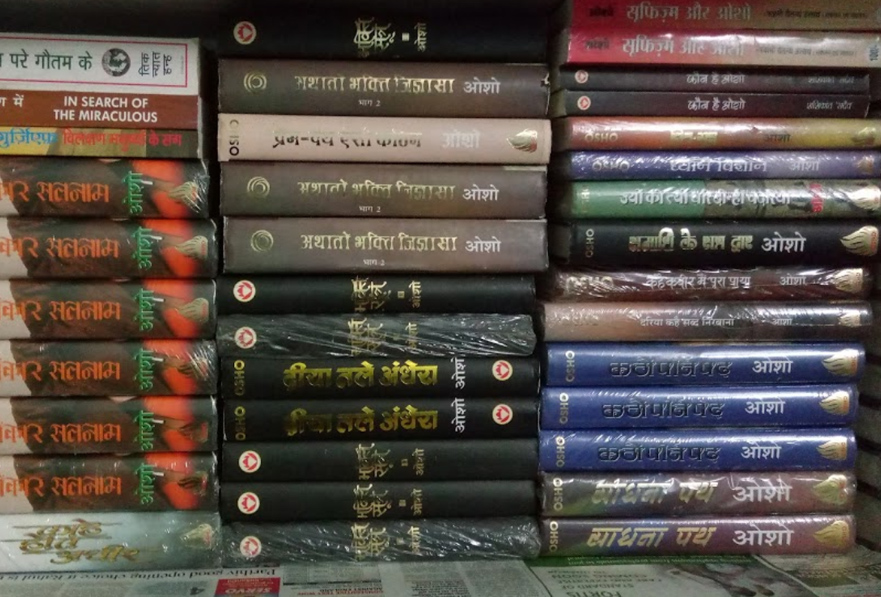 Among the top list of bookstores and libraries in Jaipur, Om Shanti Osho Library is that one. For all Osho fans and followers, this library is the one not to be missed. Om Shanti is one of the largest libraries in Jaipur. It is home to a huge collection of Osho's books, literature, and audio and video CDs at discounted prices. You will definitely fall in love with this place as you will get a perfect ambiance where you can read and practice some meditation. This is a must visit place if you want to learn more about cults and thoughts of Osho and the meaning of practicing Osho in life.
Located in: H-1A, Vinay Path, Kanti Chand Road, Bani Park
BAGS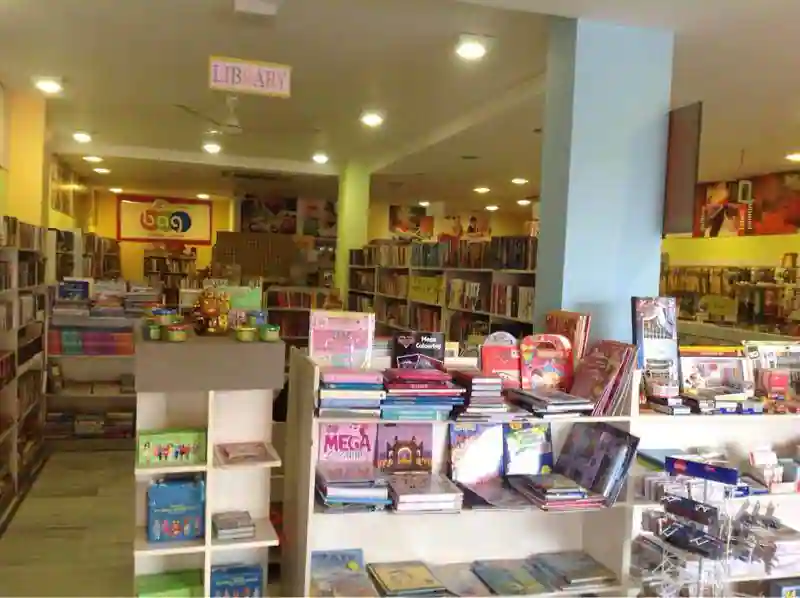 BAGS (Books, Activities and Games Store) has already impressed in Jaipur with its unique and interesting concept. A combination of "Books, Activity and Games Store" is called BAGS. It was founded with the idea of ​​creating a friendly store for families. You can borrow and buy books. It has all the charm and friendliness that makes it a perfect place to be if you're in the mood to hang out. BAGS is a brand of Pidilite Industries and offers more than 2500 kinds of DIY kits (DIY) to keep you busy. If you want to take a break from reading, do something creative at BAGS.
Located in: Basement, Jajoo Towers, A-7/9, Hawa Sadak, Jaipur
Rajat Book Corner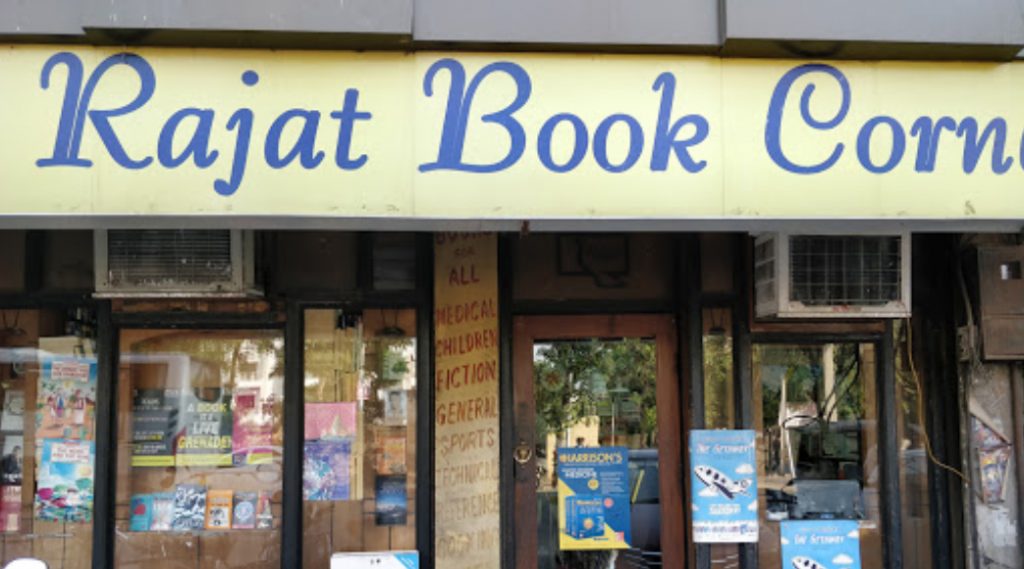 Rajat Book Store has earned a big name since its inception. The owner himself is a book lover and known everywhere as a man who could get any book you could ask of him. He started in the 1970s at a small restaurateur in Amritsar and quickly grew into a full-fledged bookstore owner. Rajat's Book Corner opened more than a decade later in 1992 in Jaipur and quickly became one of the most popular in the city. Since then, the owner's sole purpose has been to share his fascination with reading with everyone who comes to visit. The owner's love for books is evident here as they have the rarest collection of books within different genres. They present their books on beautifully designed shelves with wonderful collections of titles ranging from books on fiction, non-fiction and autobiographies to educational books on psychology, medicine, management studies and much more.
This bookstore in Jaipur ensures that there is something for everyone and puts stiff competition to brands like Crosswords. Composed of over three generations, it is one of the most loved bookstores in Jaipur. Besides buying books, you can also follow their blogs, where you will find weekly reviews of books to help you easily classify your taste. Book lovers come here to buy and discuss literature or sometimes to meet authors invited to the shop! They also regularly host various book events with some of the renowned writers!
Located in: 8, Narayan Singh Road, Rambagha
crossword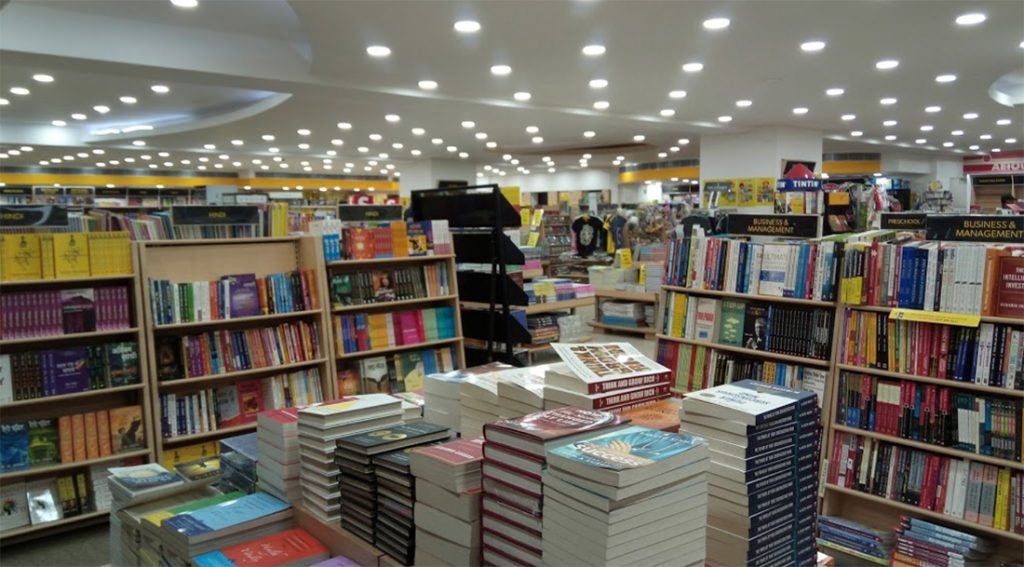 In a city where the Jaipur Literature Festival originated, a top-notch bookstore is a matter of course. Since its inception in 2007, this has been one of the most vibrant, fun-filled bookstores in Jaipur, always packed with book lovers cruising through their anticipated book releases. Crossword is a ubiquitous chain of bookstores, with many outlets across the country. It needs no introduction, as it is every book lover's favorite. Its reputation can be guessed from the population you find here. It houses an extensive collection of books in various genres and magazines. Here you'll find neatly arranged bookshelves in their sections such as the latest releases, bestsellers, fiction, non-fiction, self-help, sports, cooking, poetry and what not! From newcomers to bestsellers, they contain a good mix of latest releases and bestselling books.
It has a cheerful and lively atmosphere with comfortable seating around it so you can sink into your favourites. Whether it's grabbing the latest releases, finding an old favorite or getting lost in your favorite book while sitting in a cozy chair, Crossword is the place to be. Even this bookstore is the site for several high-profile book launches, so you can catch up with your favorite author during the events. That's not the end! You will also find a great collection of movies, music, toys, stationery, magazines and DVDs, etc. to keep you occupied.
Located in: 1st Floor, KK Square, C11, Prithvi Raj Marg, C Scheme
Aromas ENT
It is said that the one who reads lives a thousand lives before death in the world of literature. Aroma ENT helps you live those numerous lives. In the warm and inviting atmosphere you can wander among the shelves all day long. It is a well run library in Ashok Nagar with books sure to attract avid readers. The library also has an excellent collection for young people and teenagers. A membership is available here for both use of the reading room and for borrowing books from home. This is also frequented by some book readers in Jaipur where people are drawn to be informed and enlightened.
Located in: F-42, Sunder Marg, Ashok Nagar, C schedule
Jain Book Depot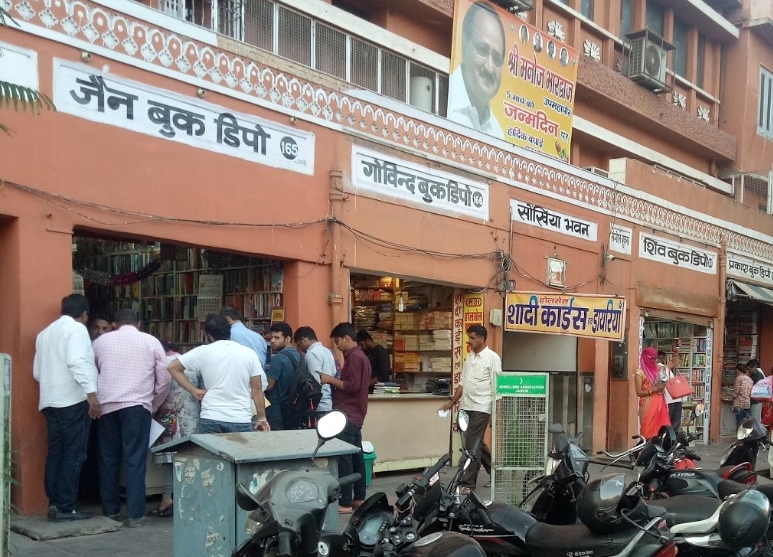 If you want to save most of your money while buying books, Jain Book Depot is the place to go straight to. Since its inception in 1975, this bookstore has been known for offering a wide variety of books at an affordable price. Every book lover's favorite, this popular book depot is a one-stop shop to search for a curated selection of books. It contains books from all genres, including some educational books. Their extensive catalog includes books on subjects as diverse as Agriculture, Accounting & Finance, Cooking, Taxation, Gemology & Jewelry, Sociology & Sports!
They also contain books for children and students from school and university. You can get your hands on course books as well as books for competitive exams such as medical, engineering, law and management and other fields. They offer great discounts so you can get away with the most books for the least spend! Not only this, this bookstore has won 'Best Bookstore of the Year 2008' and 'Indian Achievers Award in Business Excellence 2010' awards.
Located in: 165, Chaura Rasta, Chaura Rasta Road, Tripolia Bazar, Modikhana, Jaipur
Mehta Bookhouse
Mehta Book House is a destination for any avid reader as they have piled up a huge collection of almost all types of books from different genres. The books pouring from their shelves draw the hearts of every bookworm. They have knowledgeable staff who can help you by giving you suggestions on the best book to buy. You get books from every author and every field. Whether it's schools and textbooks or competitive exams and reference books, they have everything available at reasonable prices. What makes this the best bookstore in Jaipur is that they give you the option to rent your books and even sell your old books.
Located in: Barkat Nagar, Tonk Phatak, Jaipur
Readers Hub Bookstore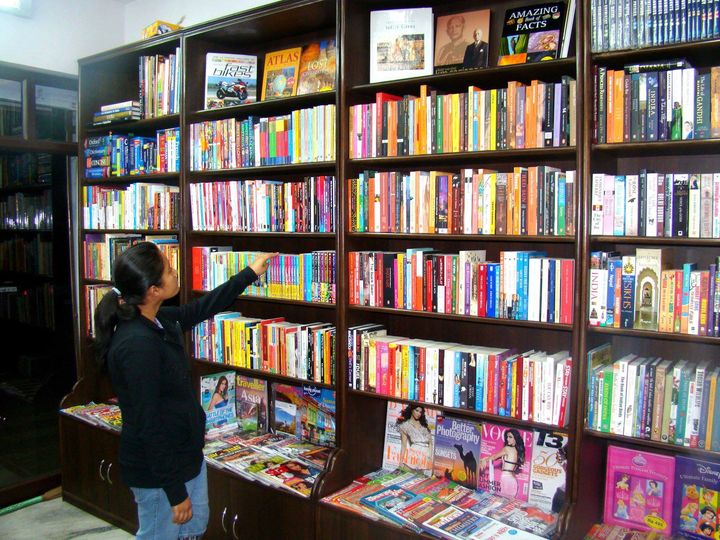 For bookaholics, there is no better therapy than a book and no better place than a library. Are you longing for a place full of colorful books among the best bookstores in Jaipur? Readers hub bookstore will surely attract you! From beautifully maintained high shelves on the roof to boxes of custom books, this place is the perfect escape for a bookworm. It holds a special place in the hearts of book lovers with thousands of more than enough titles and walls of standout genres. What clusters the customers in this place is the fact that they offer the best deals and prices. They also let you borrow and buy books!
Located on at: House No. 332/7 Shop No. 8 Udai Marg, Shanti Path, Raja Park, Jaipur
Janta Book Depot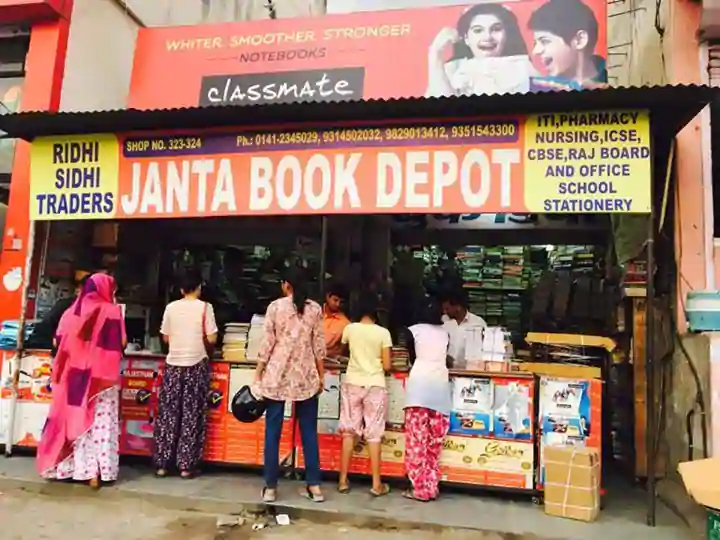 Janta Book Depot is quite old but is one of the best bookstores in Jaipur. Since its inception, Janta Book Depot has been happy to meet the expectations of its buyers as this is the store where you can find all your literary stuff. Their collection of novels and study materials makes it among the best bookstores in Jaipur. Apart from the interesting books such as fiction or non-fiction titles, they also cover competitive exam books, children's books, general knowledge, academic and philosophical books. Whether you are studying or preparing for your competitive exams, you will receive all study materials along with your academic course materials. They offer a number of textbooks in both English and Hindi languages. They also have a huge selection of stationery and that too budget-friendly. It is open every day except Tuesday.
Located in: Shop No. 323.324, Khatipura Road, Shilp Colony, Bajran Das Ji Ki Bagchi, Jhotwara
Transporting books to another realm, get ready to lose yourself in a world of books, away from your bleak reality. These best libraries and bookstores in Jaipur will surely serve you by offering the pleasure of reading.