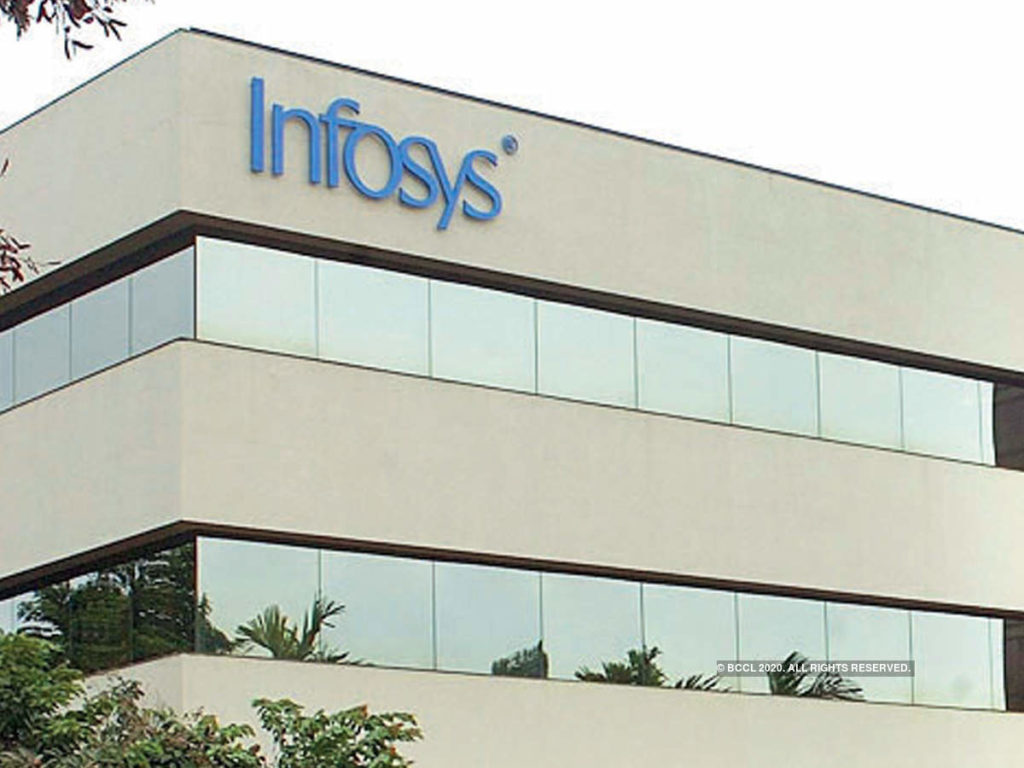 Every individual wants to work with the best and the well-known IT companies to prosper in the career. The city of Jaipur, popular for its magnificent palaces and forts, has now positioned itself as a major IT destination. With the establishment of reputed engineering colleges in Jaipurmany big IT companies have set-up their offices in Jaipur. Listed are the top 10 IT companies in Jaipur to work.
Infosys
When it comes to work in the best IT companies in jaipur the first name that comes in our mind is Infosys. Infosys was founded by Mr. Narayana Murthy in year 1981. It has its headquarters in Bangalore. Including Jaipur, it has 94 development centers and 73 offices operating throughout the world. Infosys has always known for its emphasis on bringing some of the best technological ideas to life with amazing enterprise solutions. Working conditions here are very exciting, One can learn many things and most importantly the creativity of a person is easily boosted here
Headquarters: Bengaluru
Website: https://www.infosys.com/
Genpact
Genpact is the best IT company in Jaipur, founded 22 years ago. Headquartered in New York, it is a global professional services company in Jaipur. For people with curious and courageous minds, working in Genpact gives the opportunity to work with the biggest brand companies. You get a chance to associate with talented people possessing strong domain knowledge. At Genpact, you learn more and get to know the skills to manage work balance. Ample growth opportunities and a conducive work environment make Genpact the most preferred IT company in Jaipur to work.&nbsp
Headquarters: New York, New York, United States
Website:  https://www.genpact.com/
Appirio
Appirio, a Wipro company, founded in 2006 in California. It is an information technology consulting company. It's headquarter is in Indianapolis, Indiana (United States). It's spread over 9 other locations worldwide. They offer technical and professional services to companies wishing to adopt public cloud applications. If you have the willingness to provide the latest digital thinking and unmatched cloud experience, work with Appirio. It works with the world's leading digital platforms and is one of the top 10 IT companies in Jaipur to work
Headquarters: San Francisco, California, United States
Locations: San Francisco, Indianapolis, London, Dublin, Jaipur, Tokyo, Espoo, Stockholm, Sydney, Porto
Website:  https://appirio.com/
A3logics
A3logics is a global IT consulting and business solutions company. They provide professional services to the businesses. It was founded in 2003 and gives a tough competition to its competitors such as Infosys, HCL, and Wipro. Since its inception, it has been delivering best in class results and has become one of the top 10 IT companies in Jaipur to work. If you wish to have an opportunistic and prospective career then you should get connected with A3logics. Working with them will help you polish your skills leading towards new innovations and developments
Locations: H1-458-460, Sitapura Industrial Area, Sitapura, Jaipur – 302022
Website: https://a3logics.com/
Dotsquares Technologies
Dotsquares head office is based in Albourne, United Kingdom with international offices in the USA, Australia. While it has in-house development centers in Jaipur, India. It was set up in 2002 and is a firm dedicated to supplying IT services to businesses. If you aspire to work with a great team and highly skilled employees, join this best IT company in Jaipur . The employees here are sound in technical work and new technologies. If you have the drive, the passion, intelligence, and integrity to solve challenging problems, Dostsquare welcomes you open-heartedly
Locations : J3, Jhalana Institutional Area, Jhalana Dungri, Jaipur, 302004 India
6-KHA-9, Jawahar Nagar, Jaipur, Rajasthan, 302004
4-RA-5, Jawahar Nagar, Jaipur, Rajasthan, 302004
Website:  https://www.dotsquares.com/
Punchh Tech India Pvt. Ltd.
Punchh is a Software & a Network Solutions company established in 2010. It has headquarters in San Mateo, California, and offices in Austin, Jaipur, Chennai, and Toronto. Punchh services more than 135 enterprises across 12 countries and 37M+ consumers around the world. Do you like to indulge in loyalty programs or working with customers? Are interested in developing a structure or you can solve complex problems? If your answers are mostly yes, then contact Punchh. It is among the top software companies in Jaipur
Locations : 3rd Floor, Sanghi Building, MI Road, Panch Batti, C Scheme, Ashok Nagar, Jaipur, Rajasthan 302001
Website: https://punchh.com/
GirnarSoft Pvt Ltd
GirnarSoft was founded in Jaipur in 2007 by two brothers Amit Jain and Anurag Jain. It is a leading IT based company in Jaipur. It works on offshore products and outsourced software development. The company employs talented developers, designers, and analysts, who skillfully perform respective tasks. More than 600-people work here. Every person who is employed is nurtured to become project leaders. This has made this company a best place to work being among the top 10 IT companies in Jaipur.
Locations : B-14, Jagatpura Rd, Shiv Shakti Nagar, Railway Colony, Jagatpura, Jaipur, Rajasthan 302017
Website: http://girnarsoft.com/
Metacube Software Pvt. Ltd
Are you an innovative person? Do you have the ability to transform your ideas into great products? Than Metacube is just for you. They keep looking for freshers as well as experienced people who are experts at creating technology-enabled solutions. Metacube is a software development company in Jaipur that leverages technologies to both startups and established companies. It is one of the perfect IT companies in Jaipur for freshers to work. They help them grow their career by learning and earning the concepts under the guidance of the best mentors and team
Locations : SP6, Phase IV, Sitapura Industrial Area, EPIP Sitapura, Jaipur, Rajasthan 302022
Website:  http://www.metacube.com/
Nagarro Software Pvt Ltd
Founded in 1996, Nagarro Munich-based technology consulting and software development company . They promote a culture of attracting and empowering bright and passionate people who have the freedom to make the decisions they deem best for their customers. Nagarro provides a solid learning and high growth experience to its people. If you are the one that is best in creating breakthroughs then you should head up for Nagarro. It is definitely one the best IT companies in Jaipur to work in.&nbsp
Locations : Plot ITA012 – IT/ITES Zone, SEZ Mahindra World City, Kalwara, Jaipur, Rajasthan 302037
Website: https://www.nagarro.com/
Pratham Software
Pratham Software Pvt. Ltd. is an ISO certified software research, development, and consulting company. Since its inception in January 2000, they are focused on providing software development and IT outsourcing solutions to enterprises worldwide. Their main development center is in Jaipur, while marketing offices are in San Jose, US, and Germany. It attracts a diverse workforce. Here, you get an experience of the diverse work culture. To sum up, it is an ethically very good IT company in Sitapura, Jaipur . They provide good increments, timely bonuses and welcome the new ideas
Locations : G1-265-266, RIICO Industrial Area, EPIP RIICO, Sitapura, Jaipur, Rajasthan 302022
Website:  https://www.thepsi.com/
To conclude, these top 10 IT companies in Jaipur do a remarkable job of showing how much they appreciate their employees. These leading companies creates an environment that fosters the advancement of their employee's careers. These IT companies in Jaipur yield an engaged, loyal, and productive workforce