As petrol prices continue to take upward leaps across the country, electric vehicles are quickly becoming a suitable alternative for many middle-class households in India. The increasing air pollution is also a major factor in making electric vehicles and two-wheelers being promoted strongly by the various companies.Here is a list of the 10 best electric scooters to buy in India for you to save big on petrol costs.
Ampere Zeal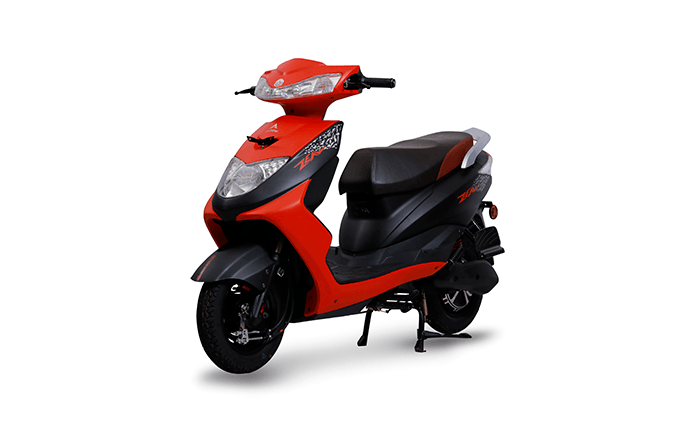 The Ampere Zeal is a performance-focused electric scooter that is built around a 1.8 portable li-iON battery, which takes around 5 hours to be fully charged. A 1200 w motor ensures coverage of almost 80kms once fully charged at a top speed of 55kmph.
The super lightweight frame of this scooter makes this an ideal ride for the elderly as well as for riders who may have physical disabilities that prevents them from riding heavier vehicles. A 3-year warranty on the scooter is also a lucrative feature included with the vehicle that would attract many first-time customers.
Okinawa Ridge+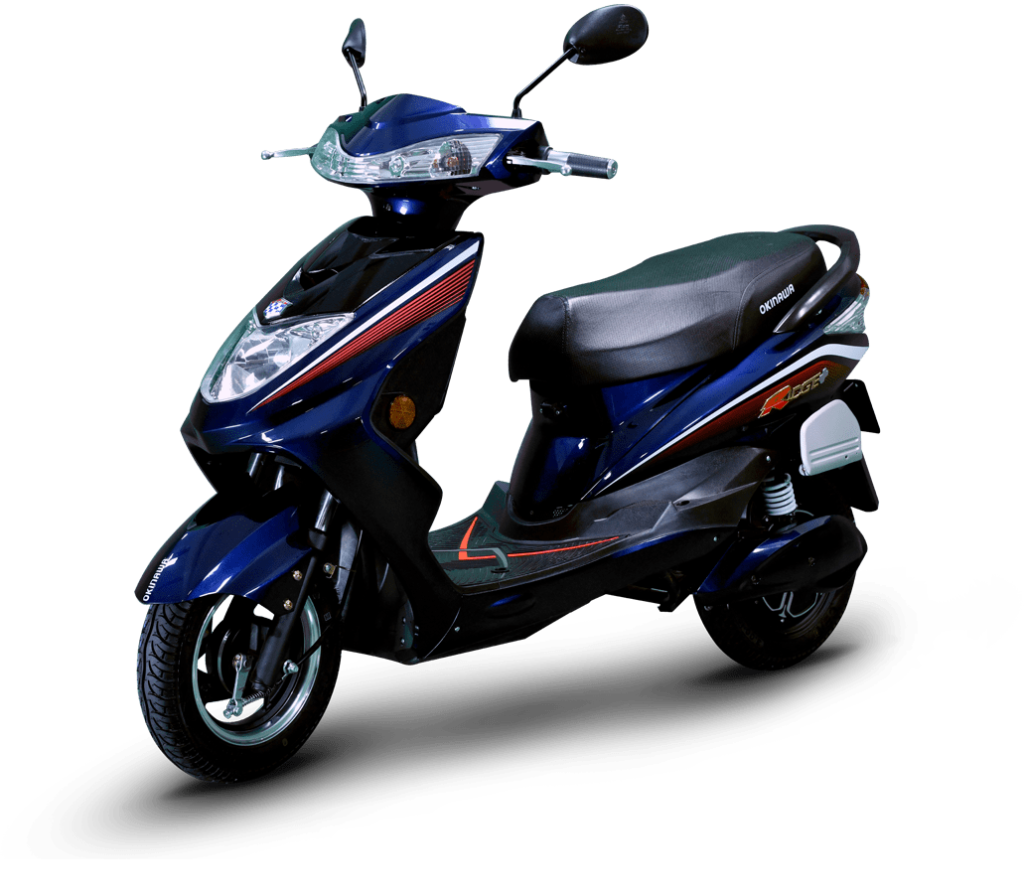 The Okinawa Ridge+ flaunts an 800w BLDC motor that can reach a top speed of  55kmph. A prominent digital speedometer gives the rider a clear reading of all the necessary information, which makes it a very attractive feature for elderly riders.
The 1.74 li-iON battery can be charged fully within 3 hours and can provide a range of 90kms per charge. The ABS feature of this scooter just may be the most attractive option for this price range.
Okinawa iPraise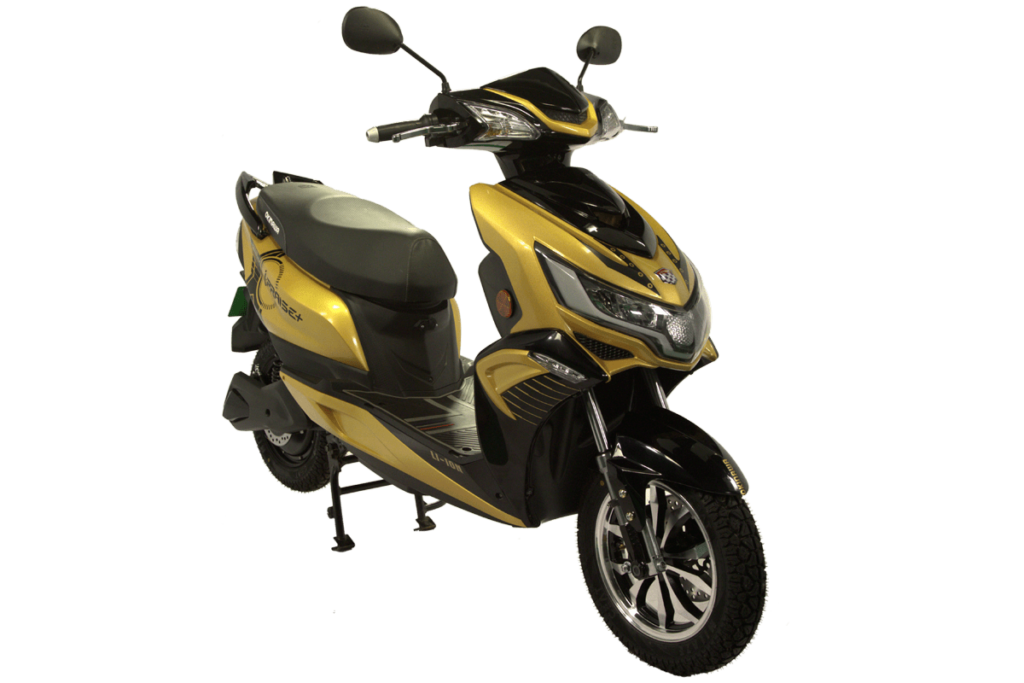 Another great option delivered by Okinawa, this scooter claims to put the "I" in intelligent. The previous Praise model had an old model of acid lead battery that has been substituted for a li-iON in this one.
A 1000w BLDC motor can churn up to 2500w power, that is enough to go at a speed of 58kmph. For the tech-savvy, this model of Okinawa comes with a mobile application where you can view all the vital stats of your scooter from anywhere.
However, a price tag on the scooter has made this scooter a hard choice for many middle-class families.
Hero Electric Optima E2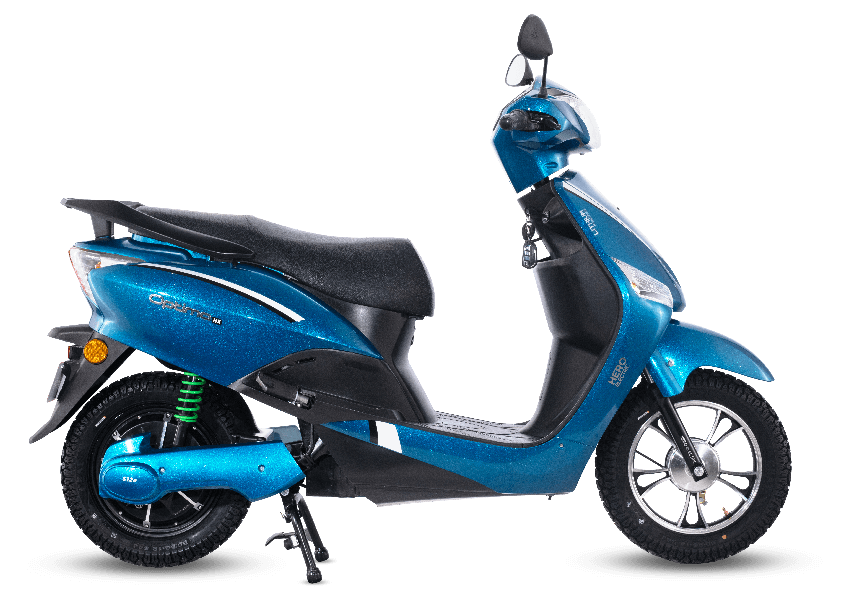 The brand name of Hero is enough to make sure this scooter will be reliable and apt for the average Indian rider, fit for the country roads. A 250w battery allows a top speed of only 25kmph, however, a 5-year battery warranty allows the customers to be more relaxed about the life and maintenance of the scooter without much cost.
The super-low cost of the vehicle and a lightweight frame make this an ideal ride for many customers.
Ather 450X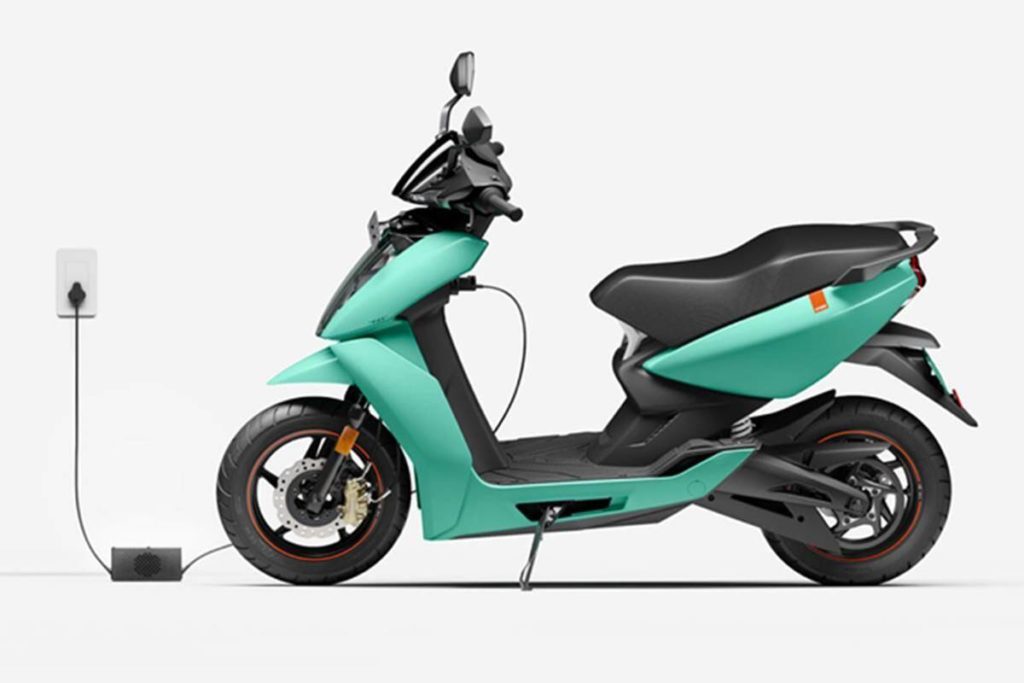 An electric scooter developed and manufactured entirely in India must be on the list and this scooter also manages to compete with some of the best contenders on the list.
Three different riding modes with adjustable attributes make this scooter a fine choice for the Indian roads. A super 3300w battery helps to produce an enormous amount of power that can push the speed limit up to 80kmph with an average of 65kms per full charge. It's a stylish-looking scooter that is bound to make any onlooker take a second stare.
Bajaj Chetak EV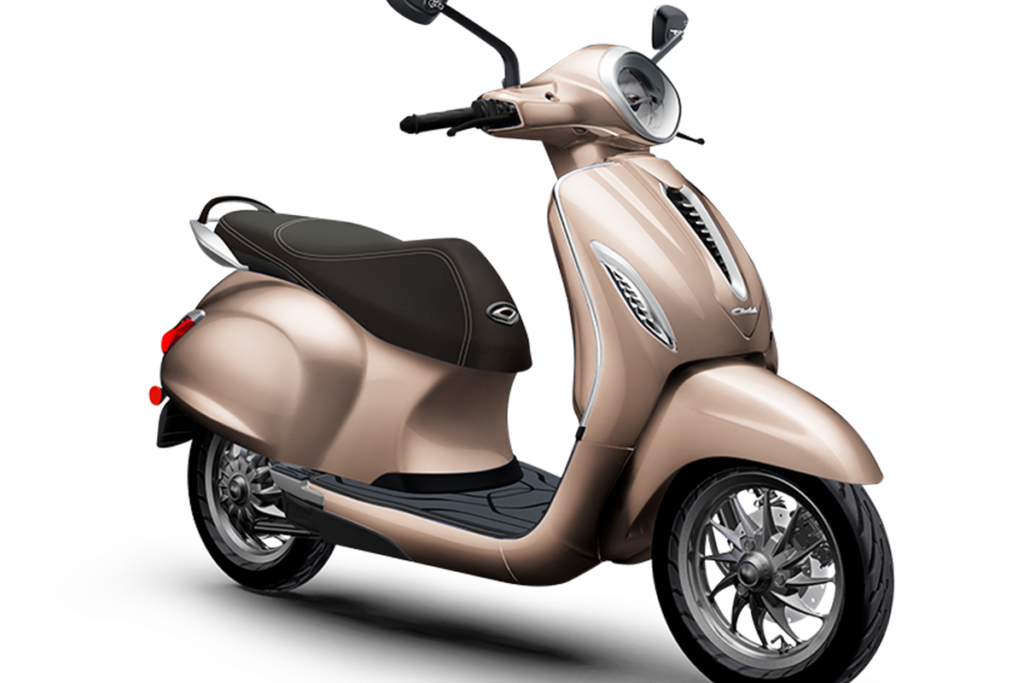 The iconic Indian scooter was relaunched in 2019 as an electric one to keep up with the changing times. It boasts a 3kW battery that can be charged within 5 hours and can give a ride range of 85 to 95kms.
Its 3800w BLDC motor can help you reach speeds up to 78kmph, which is more than sufficient for the Indian streets. A three-year battery warranty makes this classic scooter the probable best option for electric scooters in India at the moment.
Detel EV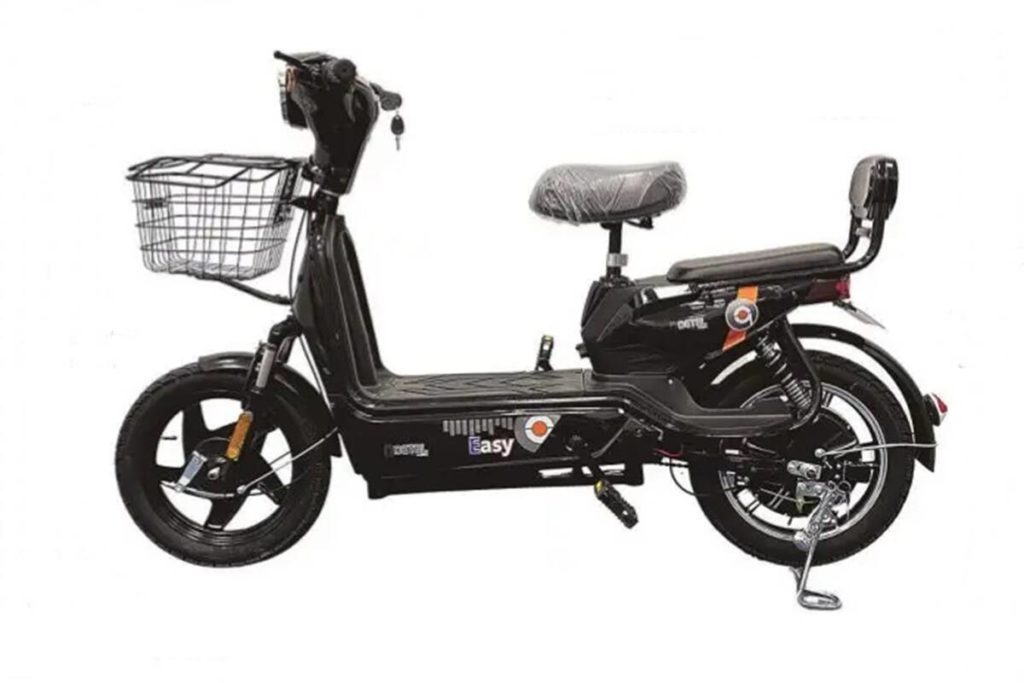 Priced at just 19,999/-, this electric scooter does not require a license and can be bought by anyone. A 250w motor helps to make sure 25kmph to be the base speed of this vehicle.
A super lightweight and compact scooter, it can still attain a range of 60kms once fully charged. This scooter also offers a 3-year warranty on the battery, making it a great choice for commuting within the city limits.
TVS iQube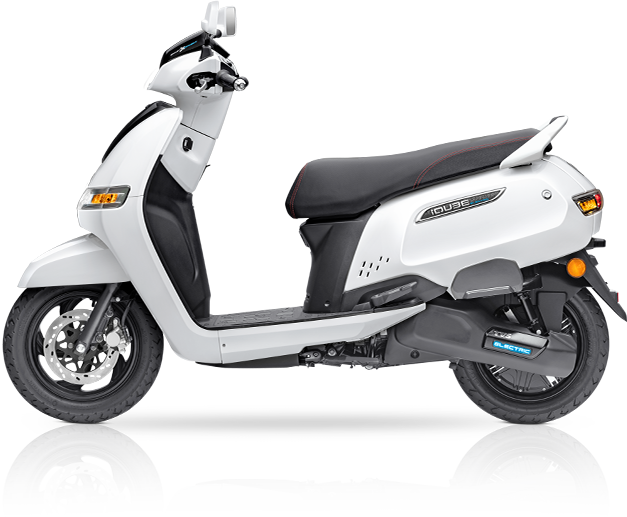 TVS has also stepped in the market of electric scooters to retain its position as a two wheeler manufacturing and selling giant in India.
A big 4.5kW battery can ensure a range of 75kms after fully charged and can guarantee 78kmph on the vehicle. Even though this scooter is currently only available in some parts of India, TVS ensures it will soon be launched across the nation.
E Pluto 7G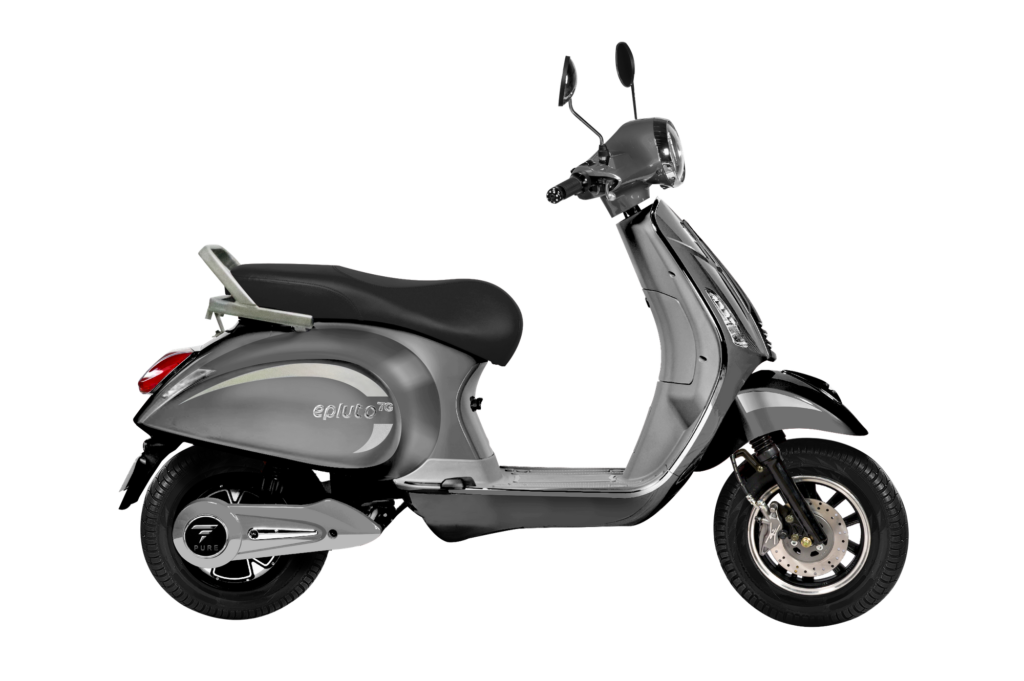 This scooter can match some of the best options on the list with a 1500w BLDC motor, which can push the speed to 65kmph. A 2.5kW battery can produce a ride range of more than 100kms, which is the best option in the whole list.
A superior suspension system also makes this scooter a fine buy for any city ride. Priced at 79,999/-, this scooter can be a great option for a new or experienced rider looking for value for money.
Hero Photon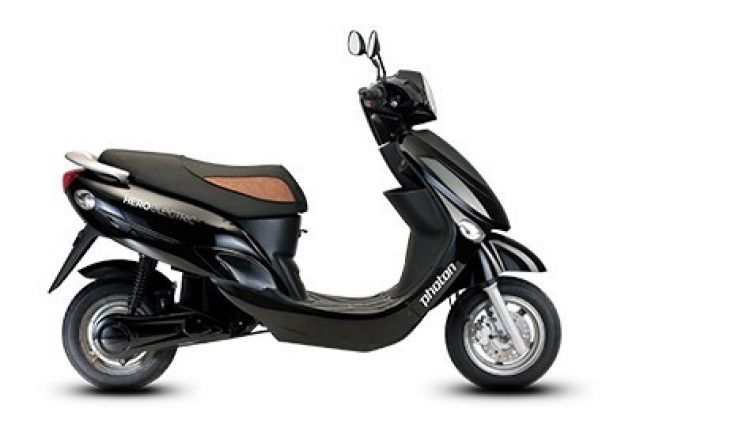 Manufactured by Hero Electric, this scooter keeps the mileage legacy of the brand intact with 110kms with every full charge. A 1000w power motor can give you a top speed of 48kmph.
The 2.7kW battery can be charged fully within 4 hours and has a company warranty of 4 years. With the brand name and the slanky price of just over Rs. 80,000, this scooter can be a good option for any rider.