Looking for best digital marketing courses and training institutes in Jaipur, India? Read this blog till the end to get to know about some for top digital marketing courses, course fees, structure, batch details, course instructor and more.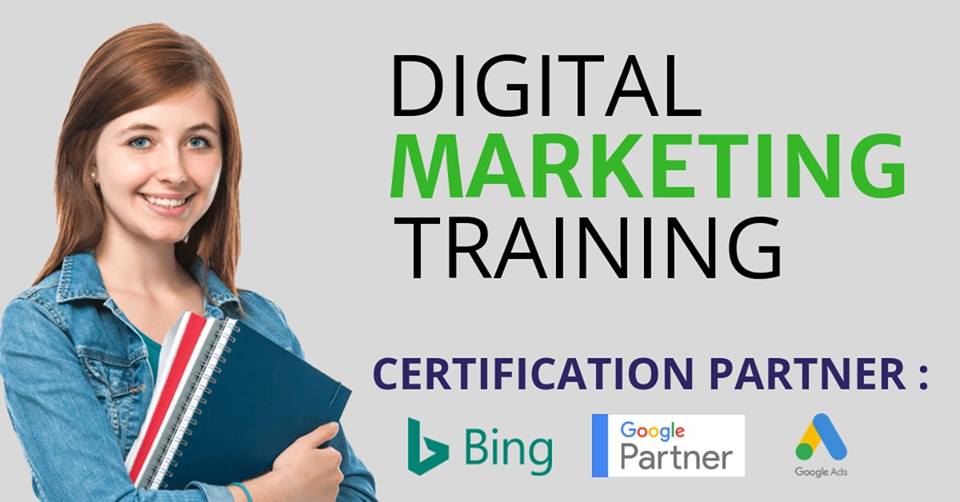 Why digital marketing training is important in Jaipur?
As the world is changing rapidly, you need to acquaint yourself with these changes quickly in order to create your presence in the environment. And when we talk about the changes, the very first question that strikes the mind once you become an adult is what career to choose?
How to make more money with every upcoming change?
And since the market has become completely customer-centric, customers are often considered as the king. Therefore reaching them in the right place at the right time is very essential.
Today, that means you need to meet them where they are already spending time: on the internet. When everything is getting digitalised, many of them have chosen and wish to choose digital media marketing as a career option to target wider audience.
To solve every purpose and to fulfill the marketing goals, marketing strategies, the newer and the existing businesses need not do different things, they just have to do things differently, and this can happen only when you have an in-depth knowledge of various digital mediums like SEO, Email marketing, Social media marketing, content marketing etc. in order to attract, engage and delight the current and prospective customer base.
We have heard people saying – "All is well that ends well", I would quote it as "All that begins well, ends well".  To guide you in a better way, we are here with the list of some top 11 digital marketing courses and institutes of Jaipur that imparts best services to gel up well with the digital marketing tactics and much more.
Mounting growth in the digital media marketing sector is well emulated with the range of digital marketing institutes in Jaipur.
The below-listed institutes are all set to benefit India with some extraordinary trained experts, graduates and budding professionals.
The ranking has been done on the set of certain variables:
Decent cost for the course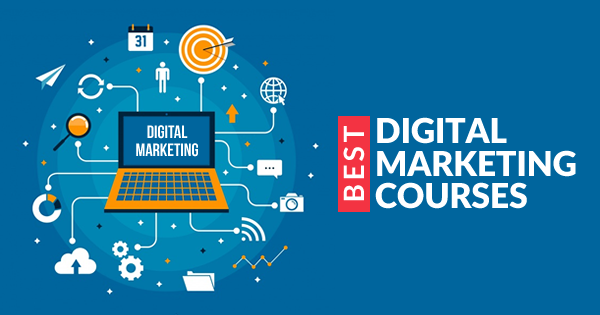 Top 11 Digital Marketing Courses and Training Institutes in Jaipur:
#1. Digital Marketing Course by Digital Scholar
Digital Scholar has come out as a very popular name in the Digital Marketing training world over the last year. It brings an agency styled online Digital Marketing course that has a more practical approach with a focus on all-around strategies.
With more than 80 hours of content, and an opportunity to train with some of the top professionals of the industry, and work of Live projects, this is one of the best courses in the market.
Learn all the different verticals of Digital Marketing, how to become an influencer, become a freelancer, set up your personal brand, and so much more. Batches starting on 30th Jan.
Batches:
Online and Offline
Contact Details:
Email: info@digitalscholar.in
Trainers and Guest Lecturers:
Sorav Jain and 20+ training professionals
#2. Edusolution Institute Of Internet Marketing (EIIM)
About the Training Institute
This institute is well known not only for offering wider range of digital marketing courses but also for lending soft skill training to the students to make a difference while making business.
Other Services
It is one of the Top 5 Digital Marketing Training Institute in Jaipur.
Digital Marketing Courses
EBSP – E-Business Start-Up Program
CIMP – Certified Internet Marketing Professional
Course Fees:
Address:
EIIM, 702, Seventh Floor, Balaji Tower, Close Radisson Blu, Durgapura, Tonk Road, Jaipur-302018
Contact:  01412721652
#3. Tecida Institute of Digital Marketing:
About the Institute
This institute lends digital marketing courses to entrepreneurs and professionals Tecida is considered to be one of the best because of its uniqueness. Uniqueness in giving value added services like – individual touch with no expense after the course culmination and along with this it lends different online instructional exercise courses for a lifetime with no additional expense.etc.
Services
Search Engine Optimization (SEO)
Search Engine Marketing (SEM)
Social Media Marketing (SMM)
Courses
Internet-based life Marketing
Cost: Rs. 25000
Address :
C-461-F-102 Sidhartha Nagar,
Malviya Nagar, Jaipur.
Contact:  9890620265
#4. Digilearnings:
About the Institute
Digi Learnings gives Digital Marketing projects to Fresher's, Professionals and Business Owners. It offers 33 progressed Digital Marketing modules to its understudies and gives 100% situation help to its students. It gives you an accreditation from Govt. of India as said on its site
Services
It incorporates Advanced Marketing-Courses-in-Jaipur
Courses
Advanced Marketing Executive Training Program
Progressed Digital Marketing Training Program
Proficient Certificate in Digital Marketing
Cost: Rs. 25000
Address :
Building No. S-5, First Floor, Shree Gopal Nagar,
Arjun Nagar, Gopalpura Bypass,
Jaipur – 302018, Rajasthan
Contact:  9001999320
#5. Digital Vidya:
About the Institute
It is a global leader in digital media marketing and Data science training. Best known for having 35000 plus participants, 3000 training in 55 countries. It's been into service for 9 years now.
courses
Digital Media Marketing certification course.
Specialised Digital Media Marketing
Data Analytic certification course
cost: NA
Address:
C 35-36 Mahalakshmi Nagar, Behind WTP, JLN Marg
Jaipur , Rajasthan, 302017
Contact :  09001999320
#6. DIM- Digital Institute Of Marketing
About the Institute
It is one of the most popular Digital Marketing Institutes in Jaipur and its training program is divided into 90 sessions. It majorly focusses on SEO Training and can be more beneficial if you want to learn advanced SEO.
Courses
Search Engine Optimization
Cost: Rs. 25000.
Address:
Rishabh Apt, 14-15, Gandhi Path,
Vaishali Nagar,Jaipur. Rajasthan
Contact:  963 642 8954
#7. Jaipur School of Digital Marketing:
About the Institute
JSDM is the best digital marketing learning centre in Jaipur. Students from technical and nontechnical background can easily learn digital marketing course and make their future bright. JSDM have a team of highly qualified and experienced trainers who provide digital marketing coaching in Jaipur on ongoing live projects. The teaching methodology is completely practical based including case studies which make students practically sound and a good digital marketing practitioner.
Courses
Cost: NA
Address:
Plot No. 103/66 First Floor, Tilak Tower, Madhyam Marg, Patel Marg
Mansarovar, Jaipur, 302020
Contact:  6377358882 / 9887448844
#8.  Ncame
About the Institute
NCAME provides globally recognized international certification training courses in Digital Marketing, Multimedia, Software, Hardware and Networking and NCAME is well recognized as the leading institution in Jaipur, India by the technology service providers.
Services
NCAME offers different set of courses for job seekers, entrepreneurs and working professionals.
Courses
e-commerce advertising and marketing
Cost: NA
Address:
Jaipur 831, Devi Nagar Sodala
Email: Info@Ncame.Com
Phone:  9352612612
WhatsApp: 9352612612
#9. Samyak
About the Institute
Samyak IT Solutions Pvt Ltd has got 20 yrs. Of experience with 20 branches situated in India and US. They train freshers for jobs that are based on manual or practical activities, related to a specific trade or technical education domain as the trainee directly develops expertise in a particular group of techniques or technology.
Services
The special MCA Internship training sessions are offered for 4 weeks / 6 weeks / 2 months/6 months.
Courses
Data science and analytics
Cost: NA
Address:
Contact:  9772271081
Email: contact@samyakinfotech.com
#10. Digipro- Premium Digital Marketing Academy
About the Institute
Premium Digital Marketing Academy is an initiative of Professional Training Academy in the year 2014 to impart training in the field of Digital Marketing & equipped trainees to develop their core skills needed in their advance career development 2014 to impart training in the field of Digital Marketing & equipped trainees to develop their core.
Services
Content Marketing, 2.Search Engine Optimization,
Digital Marketing Strategy,
Online Reputation Management.
Courses
Project Based Align with Each Modules
Hand on Hand Learning Experience
Exclusive Solution for Non-Tech Candidate
6 Month Rigorous Paid/Stipend Based Internship
Creation through Project Based Align with Each Modules
Hand on Hand Learning Experience
Exclusive Solution for Non-Tech Candidate
Certification from Google | Facebook| HubSpot Etc.
Advance Career Development
Cost: Rs.17000
Address:
Shop No. 3 & 4 New Sanganer Road , Sodala
Jaipur Rajasthan 302019
Contact:  9261211003
Email:  digiproimp@gmail.com / ptaimp@gmail.com
#11. Quibus Training Digital Marketing Institute Jaipur
About the Institute
Quibus renders 12 weeks digital marketing training programs. So far, they have prepared 500 pupils in the digital marketing field. It is one of the top 3 digital marketing training institute in Jaipur. It gives a friendly learning environment to the learners.
Services
In-bound Marketing, 3Content Marketing,
Social Media Marketing (SMO),
Courses
Website optimization Training
Internet-based life Marketing
Cost: Rs.25,000
Address:
House No. 46, Muktanand Nagar,
Gopalpura Bypass Road, Near Triveni Flyover, Muktanand Nagar,
Gopal Pura Mode, Jaipur, Rajasthan 302018, India
Contact:  8502002002