As summer approaches, kids will want to refresh themselves from the school routine and head to some fun places to chill out. Are you looking forward to spend an incredible time with your kids and family in Jaipur? Wondering which places a variety of children's activities will take place? Every child loves amusement park fantasy, fiction, thriller, attached to it, along with the world of virtual reality and imagination. Not just the kids, we can't get over this fascination. Plan an unforgettable family trip in fun places in Jaipur where your kids can experience it all without missing out on the fun!
Best fun places in Jaipur
Look no further, on the list are the ultimate places to enjoy with your kids and family in Jaipur.
Nice Kingdom
Fun Kingdom Amusement and Adventure Park is the largest amusement and theme park in Jaipur which is a complete package for thrills and fun. Fun Kingdom has something for both family and children to escape and enjoy. It is a one-stop destination for adventure, picnics, drinks, listening to music, arranging a date, meditating, doing pranayama, spending time in nature and admiring the greenery. Here you can enjoy over 30 different rides along with some additional adventure activities such as zipline, rock climbing, sky jump, rappelling, zip cycle, etc. These are all dependent on height and weight.
Place: B2 Bypass Rd, Shipra Path, RIICO Industrial Area, Mansarovar, Jaipur
Open on: Fun Kingdom is open every day from 11 a.m. to 7 p.m.
Entrance fees:
ENTERTAINMENT ONLY
Monday to Friday: Adults Rs. 599 and children Rs. 399
Saturday and Sunday: Adults Rs. 699 and children Rs. 499
ADD-ON ADVENTURE
€399 for Rock Climbing, Rappelling, Zipline, Zipcycle, Free Fall Rope Course
COMBO TICKET
Monday to Friday: Adults Rs. 899 and children Rs. 699
Saturday and Sunday: fr. 999 per person for everyone
GROWN UP: 4'6″ and above
CHILDREN: 3'1″ to 4'5″ and admission is free for children up to 3′.
Top Attraction: Vortex ride, Thunderstorm ride, 80s flashback ride, Bang bang ride, Monocycle ride, Photo Booths and selfie points, Boating, Raindance area, Kuku train Dinosaur model, Ferry berry ride, Invasion ride , Kids flume ride
Jaipur . Zoo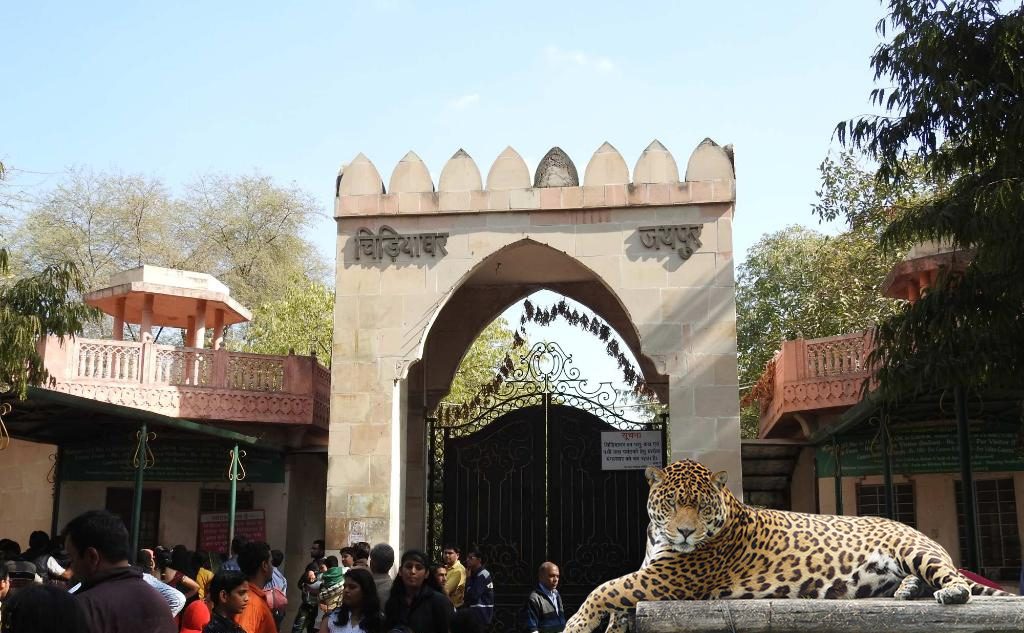 Visiting a zoo can be very exciting for your child as watching animals and their cute gestures are fun. The Jaipur Zoo has an extensive collection of birds, small mammals, birds, reptiles and monkeys. A tour of the Jaipur Zoo is a joy to watch. Located near the Albert Hall museum and established in the 18th century, Jaipur Zoo is one of the most loved tourist spots and fun spots in Jaipur among kids. It is divided into two parts, one for mammals and another for birds and reptiles.
The zoo is home to 50 different species of wild animals such as Bengal tigers, panthers and more than 19 species of birds. The Jaipur Zoo also has an on-site crocodile farm, the fourth largest in India. The beauty of Jaipur zoo will captivate every nature lover and animal lover. You won't stop adoring the friendly animals, especially when you interact with them.
Place: Museum Road, Ram Niwas Bagh, Jaipur
Open on: Every day except Tuesday from 8.30 am to 5.30 pm
Entrance fee: € 15,-
Top Attractions: Best place in Jaipur for kids to watch birds and wildlife?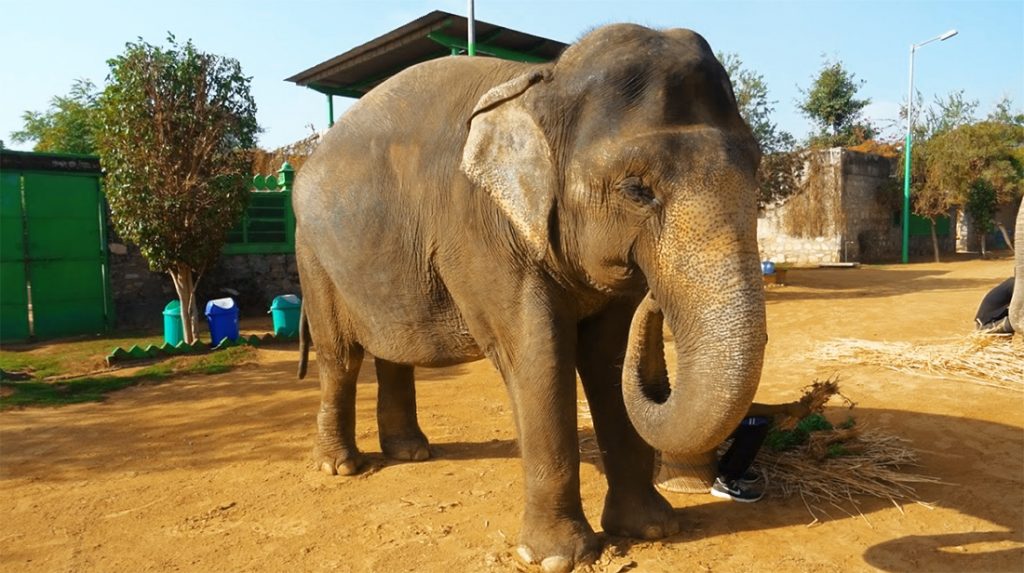 Have you ever seen an elephant farm? Well, if not, then go to Jaipur! Jaipur has India's first suburban elephant farm. For all nature lovers, photo enthusiasts and pleasure seekers, Elefantastic is a unique experience not to be missed. Elephantastic offers you the opportunity to be the owner of an elephant for a day. This unique experience starts by letting you caress the elephants, feed them sugarcane, drink water and build a strong bond.
Once you get in touch with them, you can paint your giant friend with natural colors. After painting you give your elephant a bath, which is a lot of fun. You can also play with elephants, go on safari and learn to talk with the help of man hours or caretakers. Spending time with them takes about three hours, so plan accordingly if booking in advance is a must.
Place: 90, Delhi – Jaipur Expressway, Chandra Mahal Colony, Amer, Jaipur
Open on: Every day from 9 a.m. to 5 p.m.
Entrance fee: Free for children and Rs 1500 for adults
Top Attractions: Elephant safari, feeding elephants, painting and bathing.
Fun Factory children's play area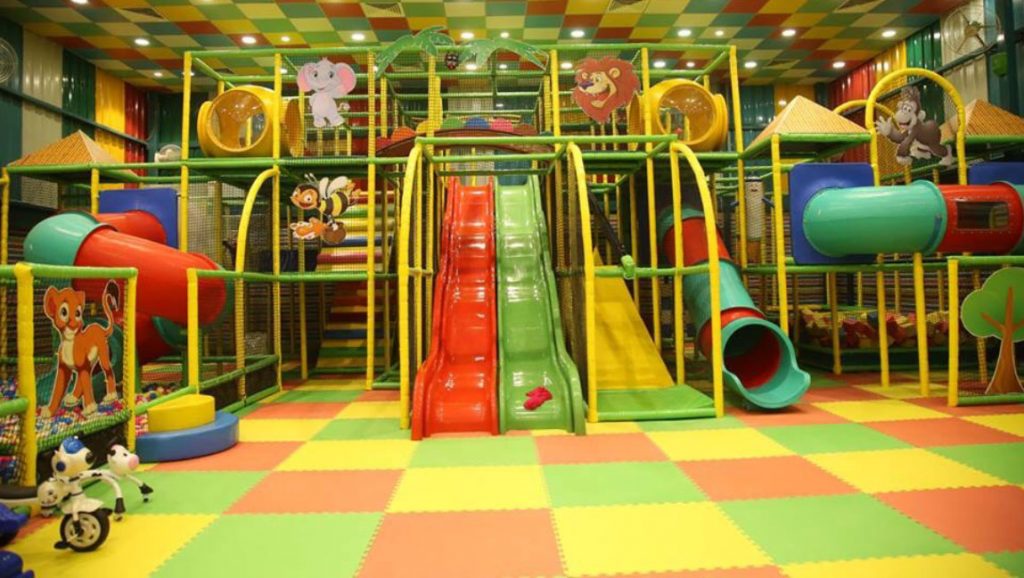 It's no secret that all kids love playtime. Getting the chance to play somewhere new will always be exciting for them, and indoor play areas are no exception. A day out at Fun Factory in Jaipur is the best way to make your kid happy. Fun Factory is an incredibly soft play area designed for toddlers to tumble easily without getting hurt.
It's a brightly colored space for your little ones with fun options like Think slides, ball pool, trampoline, merry-go-rounds, swings, tunnels, sandbox, tree house and much more. Not only the fun, but also the space has been created to develop the skills of the children. Remember that it is mandatory to wear foot-covering socks for both children and their parents. They have very friendly staff and also a caretaker so you don't have to worry about your kids. This place is a great option to host birthday parties.
Place: A-133 Vashisth Marg, op. Adinath Jain Temple, Shyam Nagar, Jaipur
Open on: Every day from 11 a.m. to 8 p.m
Entrance fee: INR 350 for an hour
Main attractions: soft play area, sandbox, tree house.
kidosphere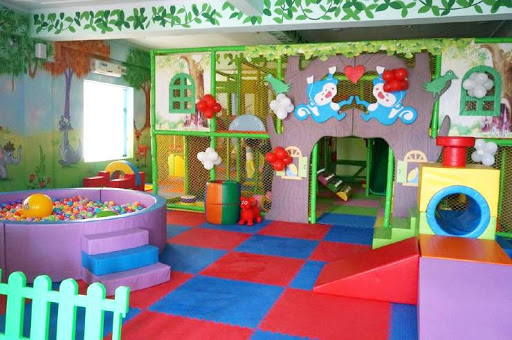 Kidosphere is a great place for kids to have fun and once they get in they won't come out and demand you take them over and over to play silly. This place is everyone's first choice to host birthday parties for their kids. The people of kidosphere get all the tasks needed to organize a great party. You get a ready-made fun party without any effort. The play zone, various props and activities like ball pool, hospital, kitchen, magic mirrors, bouncy castle will keep your kids entertained.
Place: SFS, Agarwal Farm, Mansarovar, Shipra Path, RIICO Industrial Area, Mansarovar, Jaipur,
Open on: On weekdays from 10.30 am to 8 pm and on weekends from 10.30 am to 8.30 pm
Top Attractions: Pool ball, bouncy castle
house of play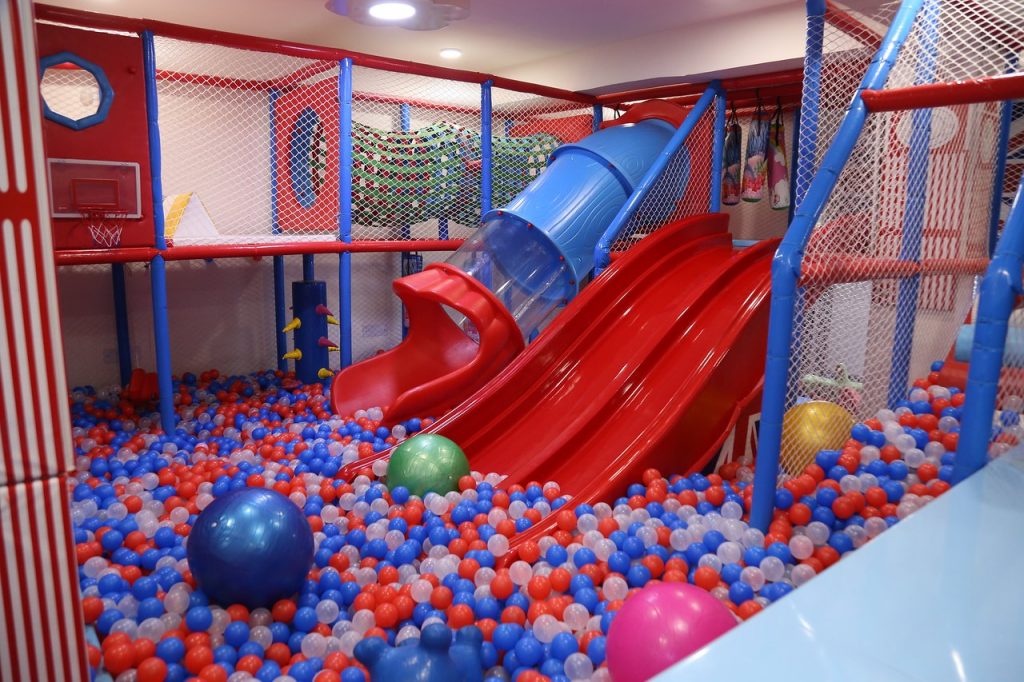 Looking for a nice place to take your child for a refreshment? House of Games is the most fun place for kids in Jaipur. The unique thing you'll notice at House of Play is a London-based play zone with lifelike adult activities for your small child. Your child will experience what it is like to be a pilot, flight attendant, chef, makeup artist and hair artist, supermarket owner, spiderman and more. There is a set menu when you step in to enjoy playtime with your child. You can enjoy a cup of coffee while your child is pretending. They offer different menu packages for birthday parties or group gatherings.
Place: Big Bazar Circle, C-6, Vaishali Marg, Block C, Vaishali Nagar, Jaipur
Open on: Weekdays from 11 a.m. to 10 p.m. and weekends from 11 a.m. to 10.30 p.m
Top Attractions: Themed Play Zone in London
La La Land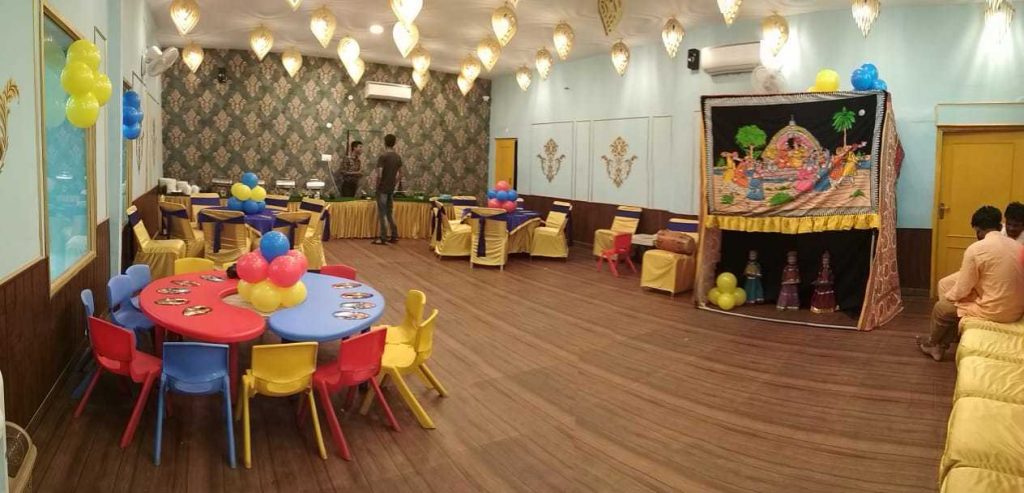 It is one of the nicest places in Jaipur with great decor, fun activities, play zone setup along with food and fun. This place is also popular with children to host birthday parties and children's parties. This is one of the places where you can enjoy the whole day. A day at La La Land is sure to keep the kids coming back for more and getting hooked on the fun of this place's great activities. You will love your kids jumping and hopping around with a smile on their face. So, when are you going to La La Land?
Place: C-125, Moti Marg, Bapu Nagar, Jaipur
Open on: Every day from 11 am to 8 pm
Top Attractions: fun games and set play zone
Chokhi Dhani Resort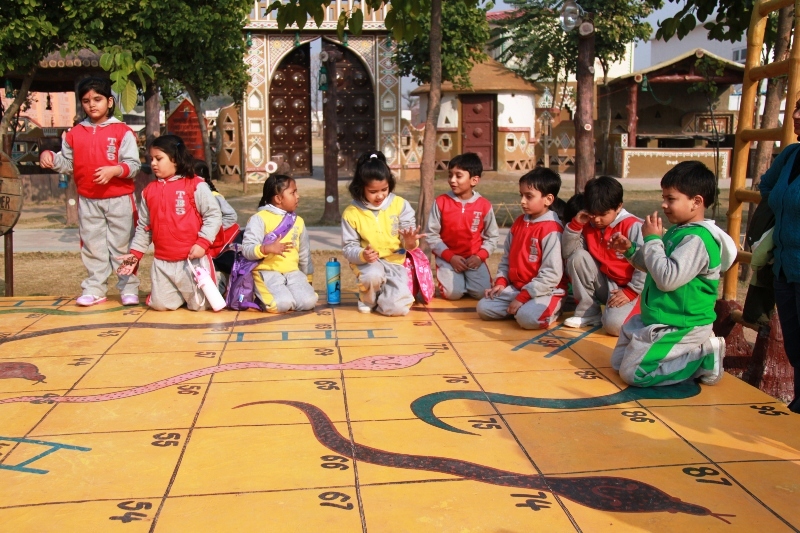 Chokhi Dhanic village resort offers a Rajasthani fun experience along with several attractions including horseback ride, camel ride and elephant ride to captivate your kids. Set in a sprawling village, you and your kids can enjoy the boat rides, swings and slides and be captivated by the magic show, puppet shows, fortune tellers and various cultural programs. It offers entertainment activities such as traditional song and dance performances. This ethnic-themed entertainment spot is one of the most enjoyable spots in Jaipur with an outdoor pool where you can enjoy delicious delicacies with a relaxing view of nature. At Chokhi Dhani Resort you get simply furnished cottages and a restaurant that serves a range of traditional Indian, Rajasthani dishes.
Place: 12 Miles Tonk Road, Goner Mod Flyover, Sitapura, Jaipur
Open: Every day from 5 p.m. to 11 p.m
Entrance fee: Adult Rs 700, Children Rs 300
Top Attractions: Horse riding, camel riding, boat ride, folk music and dance, and fortune telling.
All these fun places in Jaipur are full of fun and excitement for kids and family members. With so many options, choosing the best one can put you in a dilemma of what to do and what to skip? To which place? The choice is all yours. With the right choice, you and your children can have the experience of a lifetime.