Dotted with forts and palaces, and steeped in culture and history, Jaipur promises to sweep you off your feet and steal your heart forever. The people of Jaipur take great interest in literature, food, a good laugh and keeping their lives uncomplicated.  It is no wonder then that the café culture in Jaipur is brimming with energy, warmth and quality (and a surprisingly good bang for the buck!) reflective of the local folk.
Here is a list of cafes in Jaipur that are popular, intriguing and, sometimes, purely surreal (in no particular order): 
1. Tapri Central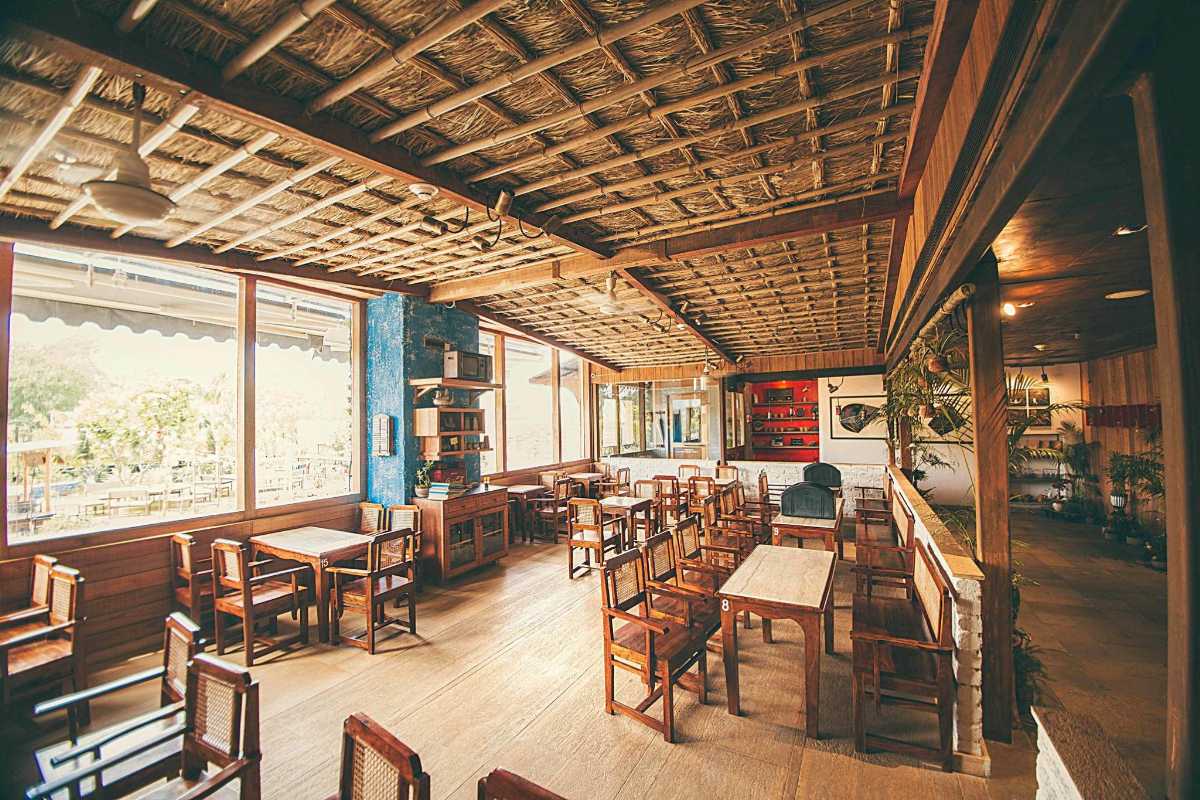 A hot, top of the food-charts café from the endless gems that make up Jaipur's food scene, this one hell of a gem is a never-to-be-missed spot among tourists and the locals, and especially so if tea is your poison of choice. The food speaks volumes at this rustic, tastefully done up Cafe in Jaipur that overlooks Central Park. The sunshine-friendly, breezy set-up is a testament to the fact previously noted – the free winds of Jaipur add a mystical, unforgettable taste to your experiences. Tapri Central is the go-to place for Chai cravings when you are in Jaipur. There are branches of Tapri in Tonk Road and Lal Kothi as well.
Must Haves: Tadka Maggi, Dal Pakwaan, Vada Pav, and Masala Chai served with Parle G biscuits
Cost For Two: INR 400
Where in Jaipur: B4-E, Prithviraj Road, Opposite Central Park Gate No. 4, C-Scheme, Jaipur
When: 7.30 AM – 10.15 PM
2. Curious Life Coffee Roasters
Gaining popularity among serious coffee lovers very quickly is the chic café in Jaipur started by an ex-Army man. Touted as one of the best coffee roasters in the Pink City (if not beyond, yet), this place bears no room for error or imperfection. When they say coffee, they mean business, roasting and brewing freshly per order. Hop in here for a private tete-a-tete or your daily cup of perfect joe in quiet.
Must-haves: Vietnamese Cold Brew coffee, Bruschetta, Bruxie
Cost For Two: INR 600
Where in Jaipur: P 25, Yudhisthir Marg, C Scheme, Jaipur
When: 8:00 AM – 10:00 PM
3. Nibs Café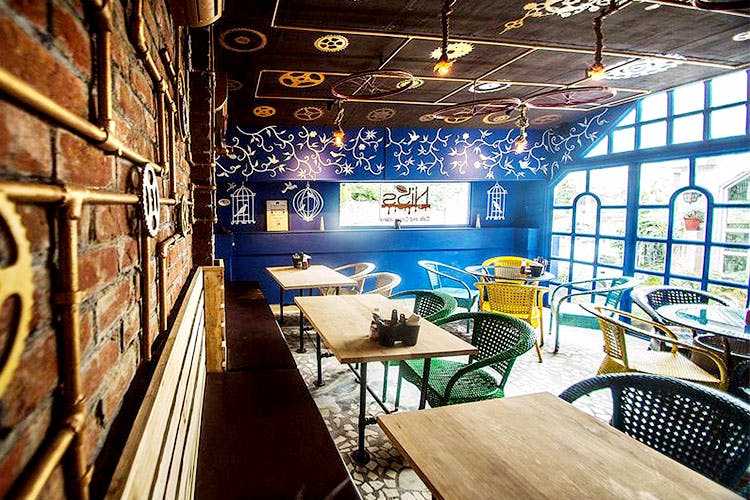 A sprightly, chic chain of cafes in Jaipur, its constant growth is a visible indicator of its popularity if one look at its ambience and food is not enough, though it is, to gauge that. A warm glow welcomes you as soon as you hit the street owned (charismatically, if not literally) by this beautiful Jaipur café. Coloured in warm, glowing hues of yellow, with wooden panelling, space presents a perfect place to be holed up for comfort food and cheerful banter.
Must Haves: Pasta (served inside the hollow of bread), Belgian Waffles, Shakes, Chocolate Shot
Cost For Two: INR 500
Where in Jaipur: 5 outlets – Malviya Nagar, C- Scheme, Gopalbari, Raja Park, Shyam Nagar
When: 11:00 AM – 10.45 PM
4. Anokhi Café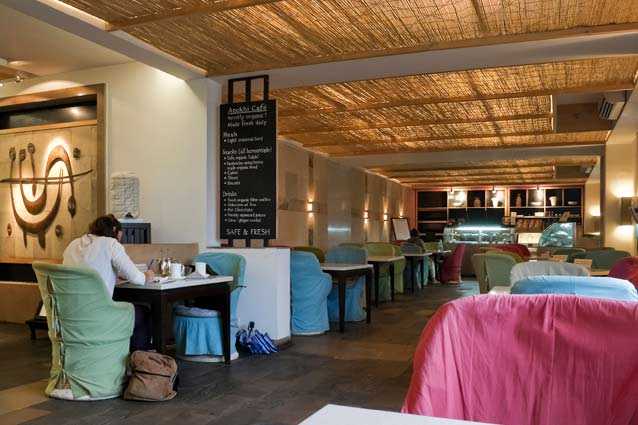 Say hello to farm-fresh, organic produce! Anokhi gets to its point real quick, healthy living, clean eating and no drama. It has comfy no-fuss chairs, straw blinds that lend freshness and naturalness to the air-conditioned café, a boutique section for ethnic purchases, and an overall chill-and-let-chill vibe about it. Sneak in this quaint cafe in Jaipur to cool your summer-fraught eyes and skin, and detoxify
Must Haves: Cheesecake, Coffee Cake, Fresh Juices, Salads, Lebanese dishes
Cost For Two: INR 700
Where in Jaipur: C 11, 2nd Floor, KK Square, C Scheme
When: 10:00 AM – 7:30 PM
5. Café LazyMojo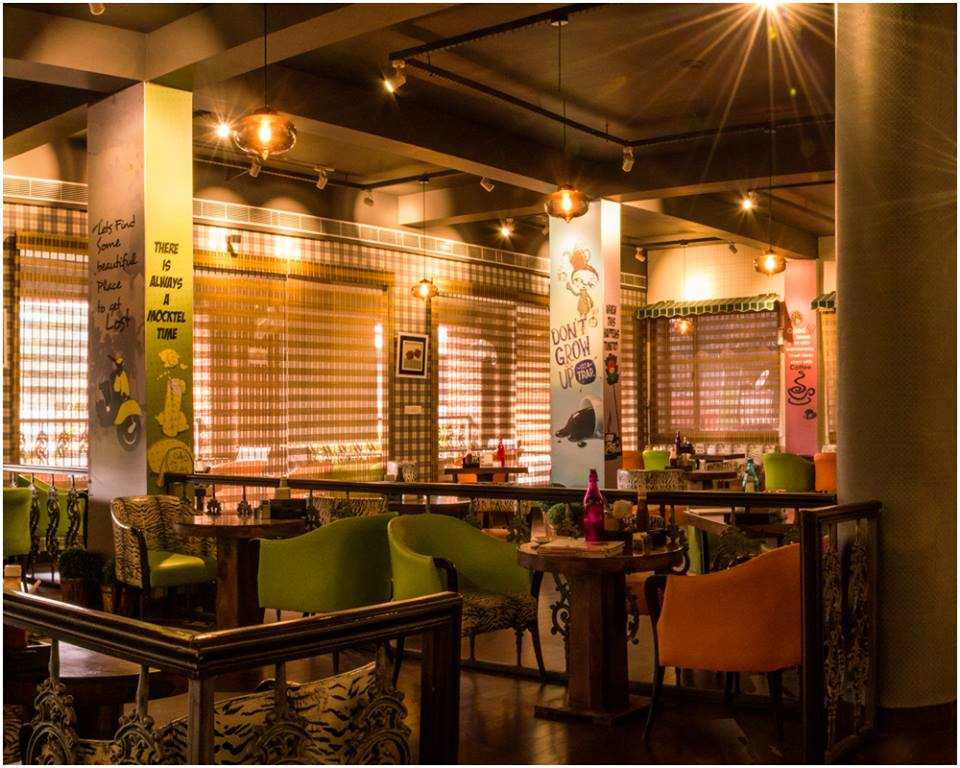 A sprawling café with an ever-increasing list of loyalists, this hotshot screams 'chill-out zone!'. You will find many folks lazing around here for long hours, or having an endless chat-a-thon with a constant stream of enticing food and drinks headed to their tables. Music, casual chatter and a laidback vibe are the dominant features of this go-to place for unwinding, gorging, and lunch parties.
Lazy Mojo is one of the most loved cafes in Jaipur by tourists and locals alike.
Must Haves: Everything and anything. Or if you insist – Baked Nachos, Masala Lemonade, Pasta
Cost For Two: INR 700
Where in Jaipur: H 1, Lal Bahadur Nagar, S.L Marg, Malviya Nagar
When: 11:00 AM – 10.30 PM
6. On The House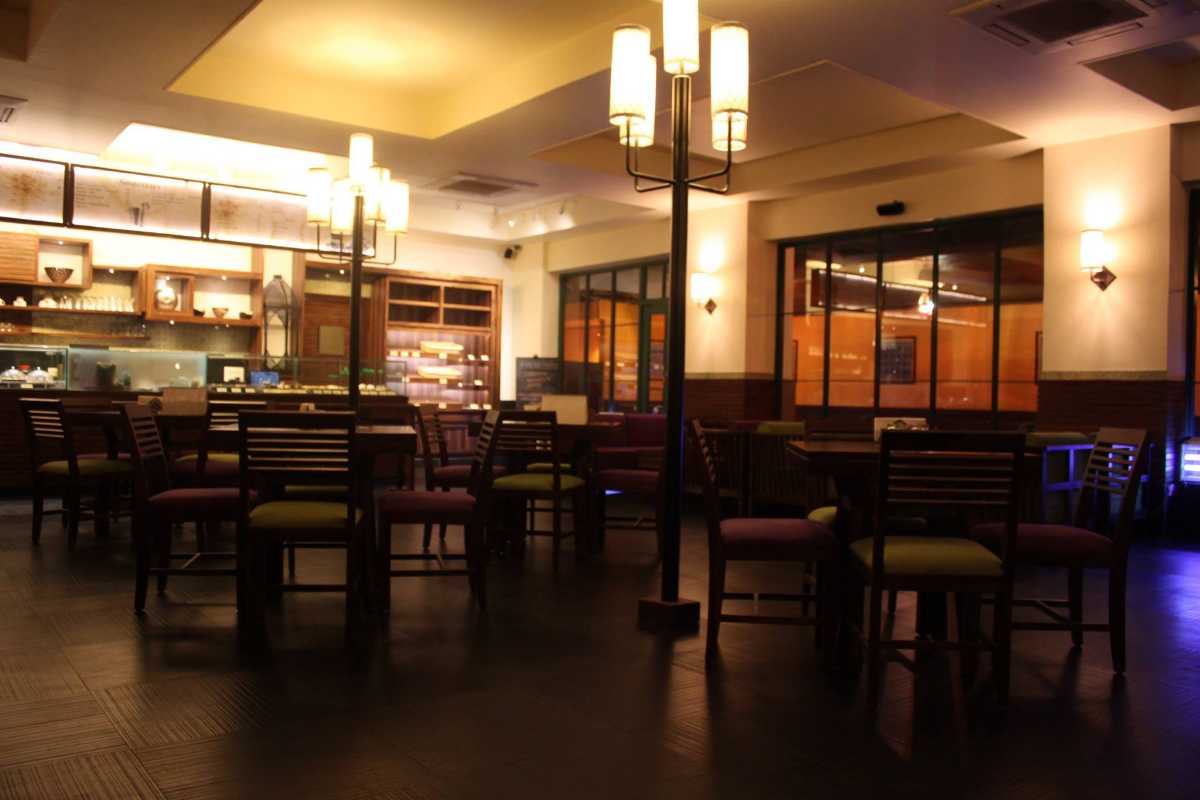 Familiar with this pearl of wisdom? – 'You can be the ripest, juiciest peach in the world, and there is still going to be somebody who hates peaches' The on-point, esteem restorer quote doesn't hold true for this cafe in Jaipur. Every person unanimously adores OTH, thing or speck of dust that enters the place, the latter being quickly kicked out by the prompt and jaunty staff at the spic and span, a clean-cut, spacious outlet that lets you breathe in the greens and sunshine with its alfresco seating, or hold court in its interiors.
Must Haves: Benedicts and English Breakfast Combo, Cappuccino, Waffles, Pasta, Veg and Chicken Stews with sides, Cheesecakes.
Cost For Two: INR 800
Where in Jaipur: E 145, Ramesh Marg, Behind Talwalkars, C Scheme, Jaipur
When: 8.30 AM – 11:00 PM
7. Café Noirwood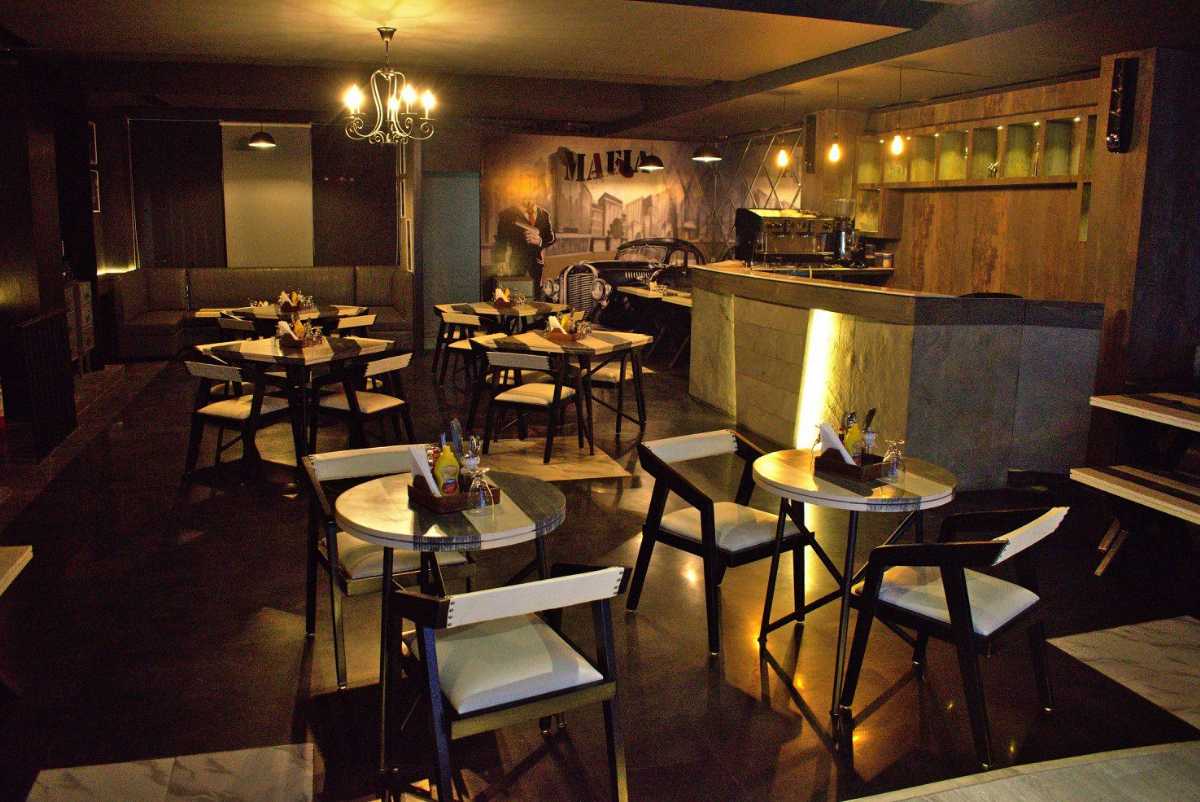 Say Aye all you classic Hollywood movie lovers and secret, mafia-culture diggers! Enter the world of black and white cinema, throw your feet up, and immerse yourself in the movie screening of the day. If you're feeling ticklish look up a stand-up event on the café's Facebook page, or an open mic night, or sway at a live performance. This unusual, black and white themed café in Jaipur promises great fun and a scrumptious spread of food.
Must Haves: Pav Bhaji Bombs, Honey Chilli Potatoes, Pan Shake, Eclairs Shake
Cost For Two: INR 500
Where in Jaipur: 20, Main Sahkar Marg, Near Sahkar Building, Bais Godam
When: 11:00 AM – 11:00 PM
8. Zolocrust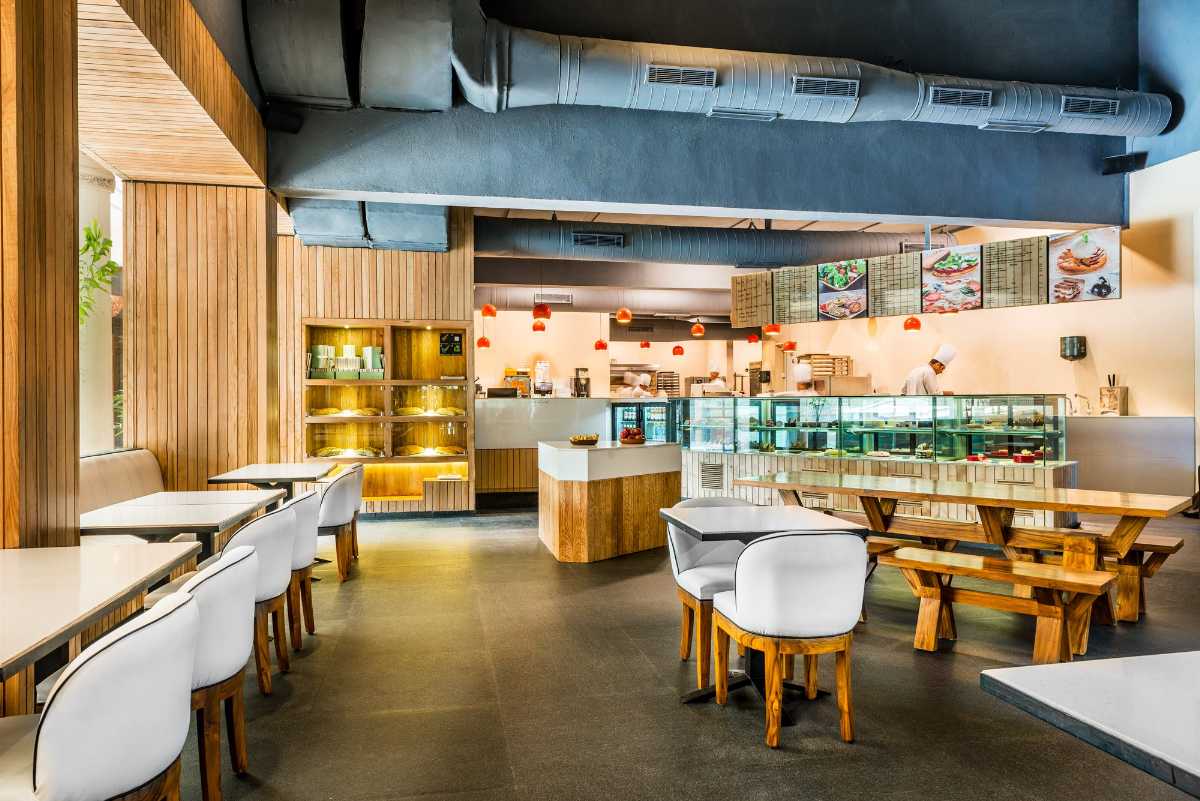 Beers, brews, bakes and good food are the way to go at this plush hangout-cum-bakery at Hotel Clarks Amer. Close your eyes and enter this one without hesitation to enjoy satiating your hunger and cravings with hands down some of the BEST food in town! Chic, spacious, minimalistic set-up with self-service – here's a cafe you can lounge around all day long. Zolocrust is the answer to all your midnight cravings as this cafe in Jaipur is open all night long!
Must Haves: Mexicana Pizza, Pizza Al Caprino, German Cheesecake, Blueberry Cheesecake, Chocolate Truffle Pastry, Mezze Platter
Cost For Two: INR 2500
Where in Jaipur: Hotel Clarks Amer, Jawaharlal Nehru Marg, Near Malviya Nagar
When: 24*7 (Heaven!)
9. Wind View Café
Another avenue to marvel the architectural beauty and heritage of Jaipur, this cafe is soaked with the beauty of the city. Located bang opposite Hawa Mahal, with a clear as crystal view of it across the street, albeit that of the traffic below too, the café provides serious vantage points for memorable pictures and reminiscing. Throw your feet up to relax over tea, coffee and more. It is one of the best rooftop cafes in Jaipur.
Must Haves: Masala Chai served in kulhad and the view in front.
Cost For Two: INR 300
Where in Jaipur: 3rd Floor, Rang Bihari Temple, Opposite Hawamahal, Badi Chaupar, Pink City
When: 8:00 AM – 10:00 PM
10. Café Bae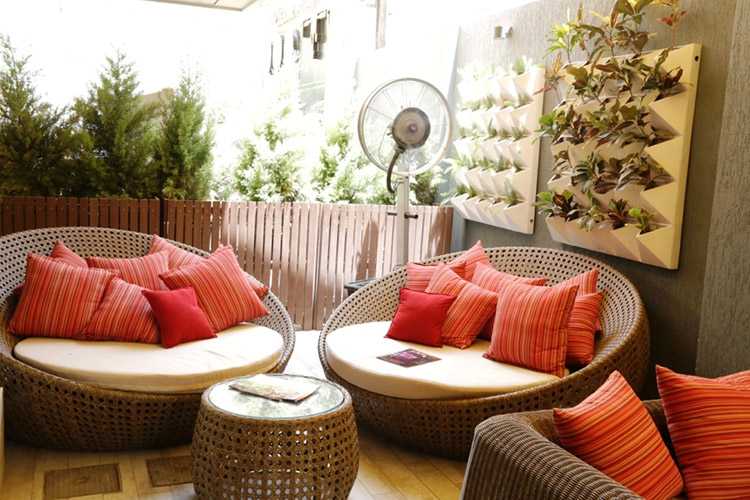 The name suggests, and the ambience implores you to get your bae along for an upscale rendezvous, replete with mouth-watering delights, and sweet treats plucked straight out of Hansel and Gretel's bewitched cottage. Bae (the café, your bae too, though) catches your eye from the word go – from its dazzling taller-than-thou logo outside to its checkered floor, turquoise chairs, and a clear view of the starry skies from its outdoor arena. Sounds like the next cafe in Jaipur you are going with your bae, isn't it?
Must Haves: Tear And Share Cheese Masala Garlic Bread, Pastries, Donuts, Waffles, Oreo Shake, Eggs Florentine, Rosemary Roast Chicken, Mac and Cheese
Cost For Two: INR 1200
Where in Jaipur: Hotel Las Vegas, A1, 21 Sehkar Marg, Bais Godam
When: 8:00 AM – 1:00 AM
11. Poppin Organic Café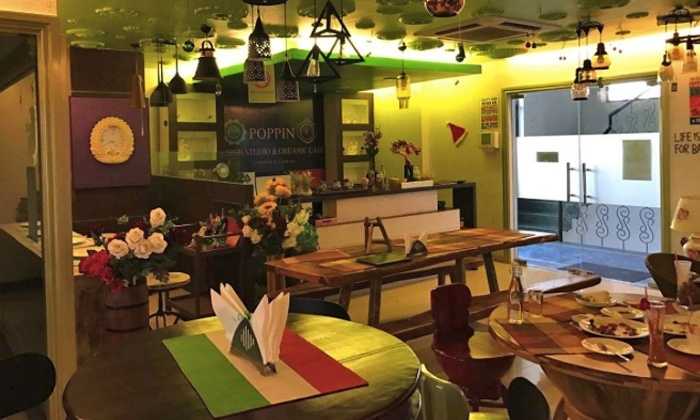 Organic, clean eating is the newest health fad to catch the attention of the world, and this café in Jaipur shows you how to do it. Deliciously! The green and pastel interiors, subtly lit with artificial light and amply by sunlight, replete with cosy corners, exude tranquillity. Add to it the colourful, healthy food that ironically looks too beautiful to be edible (whats with all of us thinking healthy looks boring?), and you have the perfect place to begin a yogic life.
Must Haves: Smoothie Bowls, Mushroom Risotto, Cheese Chilly Garlic Bread, Poppin Special Pizza, Mint Nana Iced Tea
Cost For Two: INR 600
Where in Jaipur: E-145, First Floor, Ramesh Marg, C Scheme
When: 12:00 AM – 11:00 PM
12. Nothing Before Coffee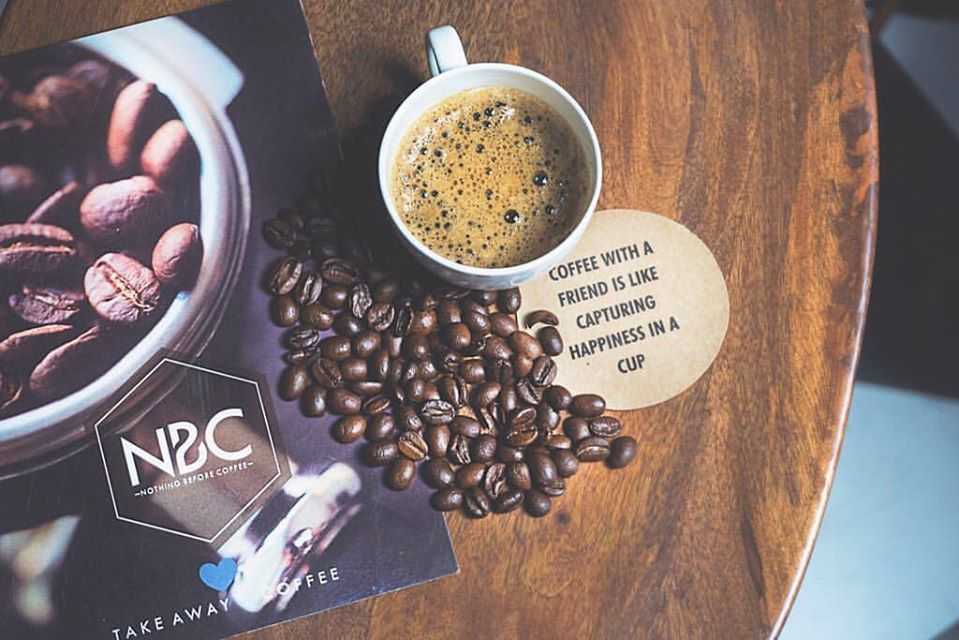 A mecca for coffee, innovative coffee variants and thick shakes that can satiate even the most imaginative of your sweet quencher cravings. The inconspicuous, tiny café in Jaipur with a checkered floor and cobalt grey walls should be at the top of your list of places to indulge in gustatory delights. The bistro specialises in beverages with not much to offer to eat, keeping its art-focused and much ahead of the game locally. Did we mention that some of the drinks here are Instagram-sensation-worthy?
Must Haves: Cappuccino, Glitter Latte, Pink Latte, Brownie Shake, Choco Passion, Caramel Frappe
Cost For Two: INR 200
Where in Jaipur:  5 outlets- Tonk Road, C Scheme, Bani Park, Vaishali Nagar, Malviya Nagar
When: 10:00 AM – 11.30 PM
13. Café Quaint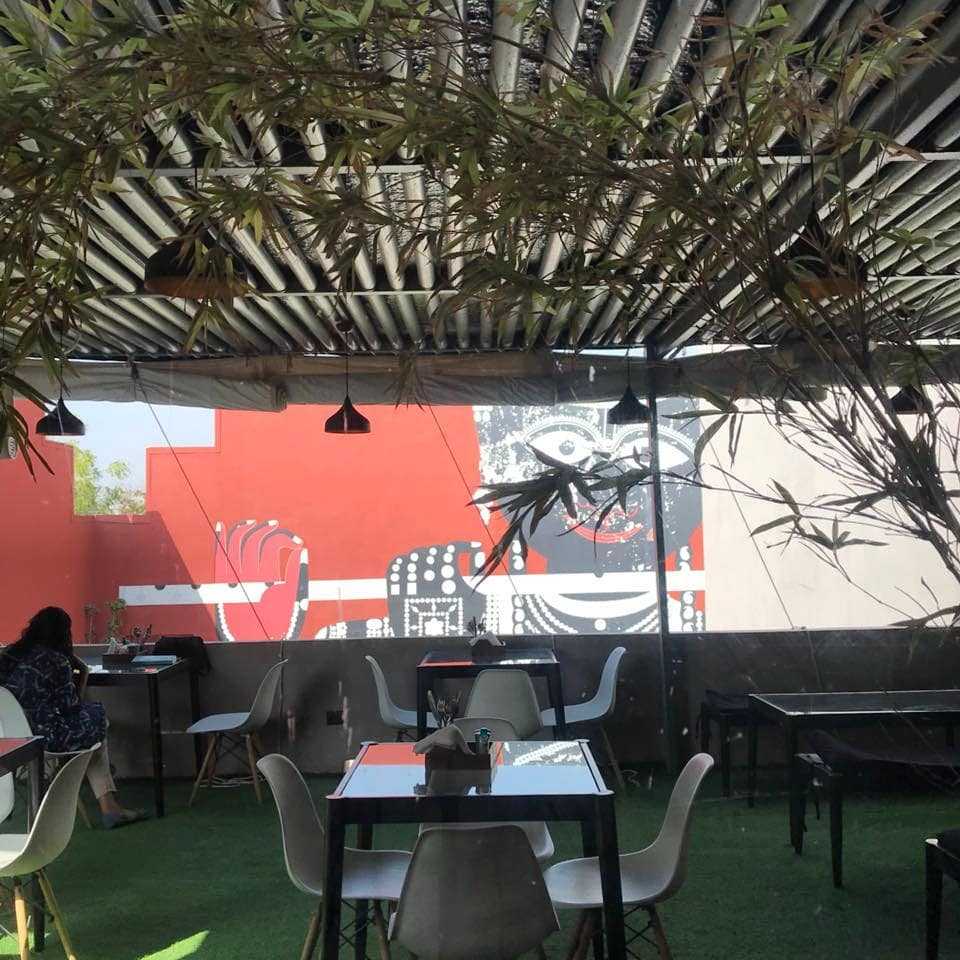 Think peace, tranquil ambience, good vibes, great people, courteous staff, and scrumptious food and you've got the whole picture, and, we hope, a big smile on your face, for that is what comes most naturally as you seat yourselves here and breathe in bliss. Fairy lights, tall, potted plants, a giant painting of Lord Krishna playing the flute, and simplicity, adorn the place. Recharge your worn out batteries here; we don't mean your laptop, we mean your soul.
Must Haves: Mulled Coffee, Cappuccino, Beetroot Hummus Tartines, Waffles, Scrambled Eggs, Organic Veg Sandwiches, Watermelon Rose Water Salad
Cost For Two: INR 600
Where in Jaipur: Alankar Art Gallery, Jawahar Kala Kendra, Bapu Nagar
When: 9:30 AM – 9:30 PM
14. The Rustic Spot Café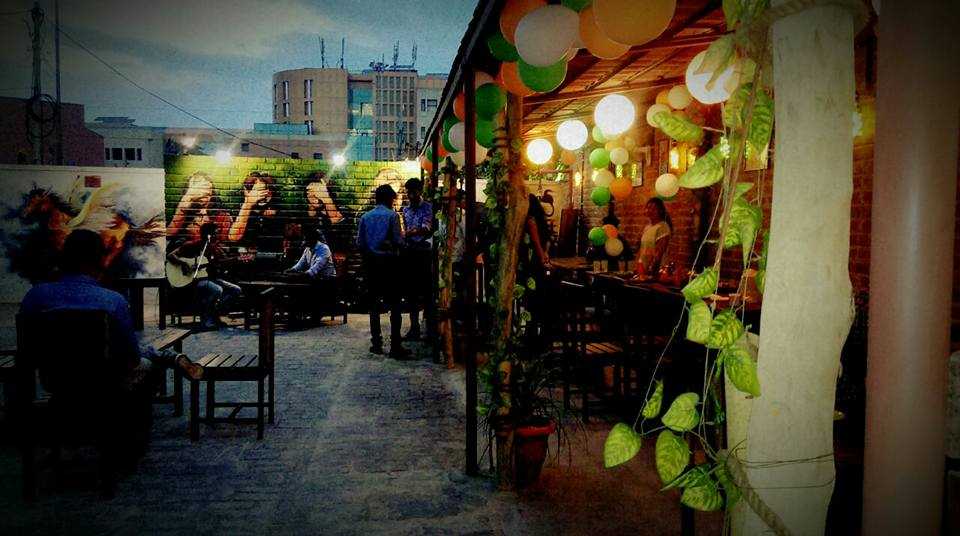 Gigantic graffiti and hip art on walls that will make you stop and pose, giant, 1.5 kg paranthas on tables with a proud sign 'Finish India's Biggest Parantha In 15 Minutes, And we Serve Free!? Beckoning you to the game, ample fresh air and sunshine, great music and palpable bonhomie greet you at the genuinely rustic, but very hip, café in Jaipur. Come here with your favourite bunch, and enjoy a day of uproarious laughter, board games, good songs and lip-smacking food.
Must Haves: TRS Special Burger, Puchka Shots, TRS Signature Pasta, Paranthas, Oreo Chocolate Shake, Fried Ice Cream
Cost For Two: INR 400
Where in Jaipur: 21/62A, Bhrigu Path, Opposite Metro Yard, Mansarovar
When: 9:00 AM – 10:00 PM
15. SkyWaltz Café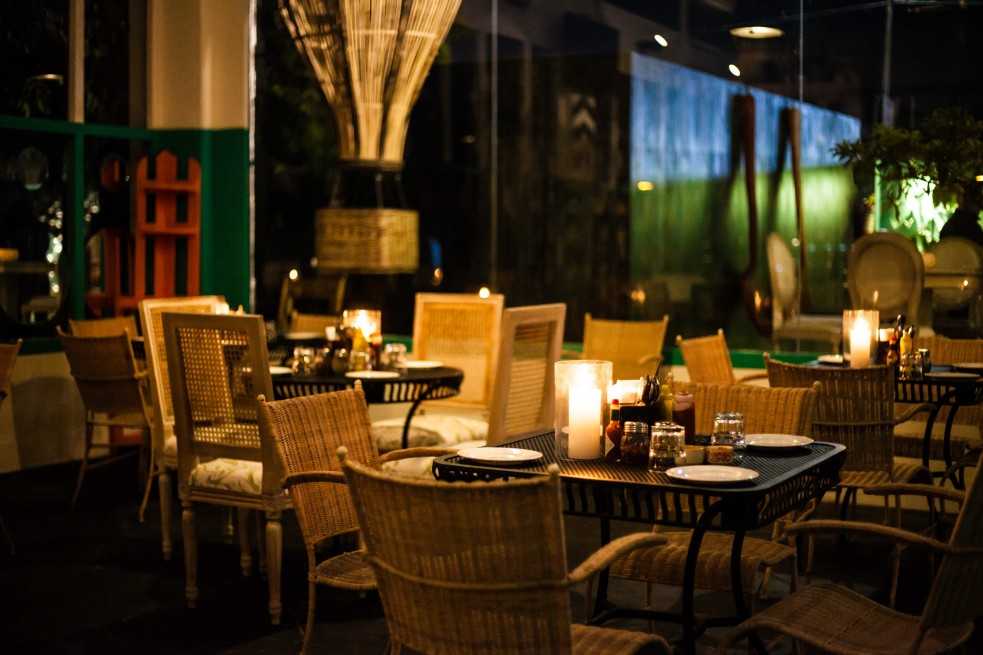 Sea green walls, cobalt blue and white tables, a generous sprinkling of arty lanterns, live music and a breezy outdoor area – don't you think that's the perfect setting to waltz in with your date? Never mind if you have no time, gather your close folks and set out on an evening of pleasant banter, or bring along your laptop to make a business plan for your big dreams as it is one of the best cafes in Jaipur to spend some quantity time.
Must Haves: Masala Shikanji, Banana Peanut Butter Shake, Salads, SkyWaltz King Burger, Lasagna Al Verdure, Chocolate Mousse, Choco Lava
Cost For Two: INR 1000
Where in Jaipur: F-07,08, Lal Bahadur Nagar, S L Marg, Near Malviya Nagar
When: 11 AM – 11 PM
16. Brown Sugar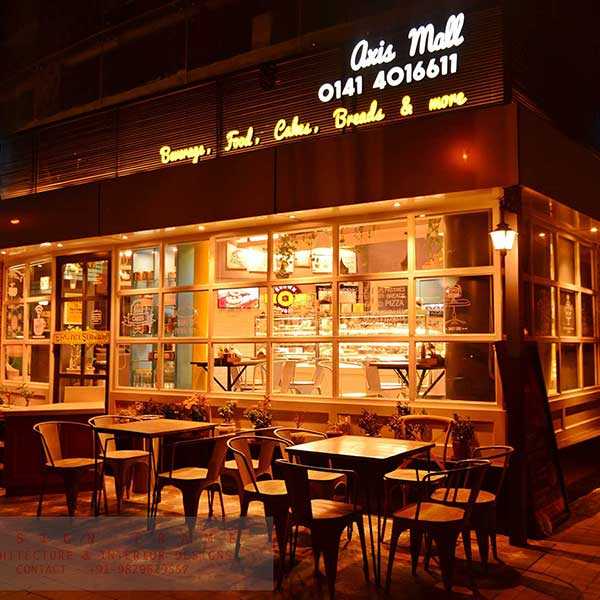 Want to satisfy that itching craving for some really sugary goodness? Head on over to Brown Sugar and sit on some of the comfiest seats you'll ever find and enjoy their assortment of pastries and bakery products that will leave you wanting for more. Started by an entrepreneur with a vision to make pastries easily available for youngsters and families, Brown Sugar does exactly that.
Must Haves: Cheesecakes, Coffee Tiramisu, Pink Sauce Pasta
Cost for two: INR 600
Where in Jaipur: Multiple outlets – Sodala, Raja Park, C Scheme, Malviya Nagar, Vaishali Nagar
When: 10:00 AM to 11:00 PM
17. Step Out Cafe and Book Lounge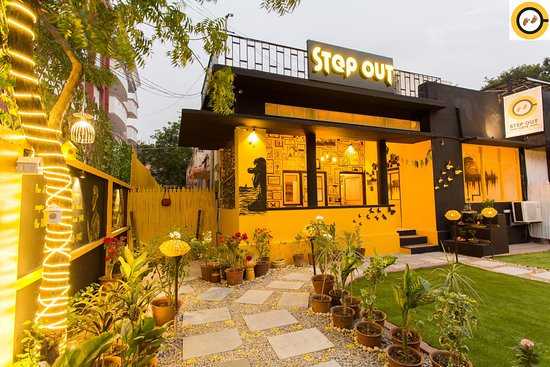 If you feel like your Instagram feed is missing some colour and pictures of some of the most delectable food, head on over to Step Out Cafe and Book Lounge, a cafe that is totally inspired by travel with an interior that is literally the owners' canvas. If that hasn't convinced you enough, they also have a pretty well-stocked library that is open to their customers with author-signed books and their experiments with food is really well-known around Jaipur conjuring up food like Pizza Parathas, Falafel Burgers and more. Don't worry vegans, they haven't forgotten about you! They have the best vegan breakfasts and vegan dishes in town.
Must Haves: Butter Chicken, Pastas, Frappes
Cost for two: INR 600
Where in Jaipur: Sehdev Marg, Ashok Nagar, C Scheme, Jaipur
When: 8:30 AM to 10:30 PM
18. Home Cafe by Mr. Beans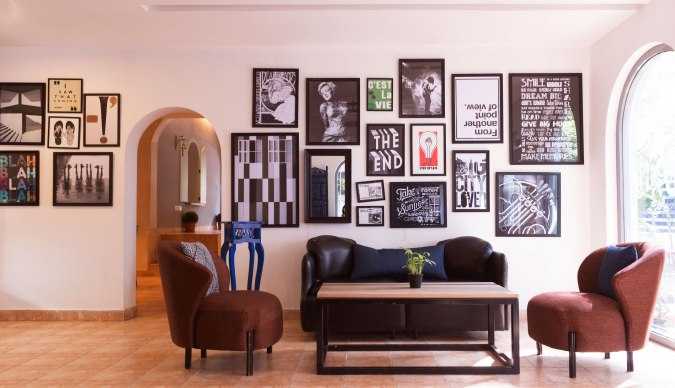 One of the older cafes in Jaipur designed keeping in mind the concept of an English tearoom but don't worry, it is still worthy of your Instagram with its beautiful interiors and exteriors. It is a great place to take 'the one' and have some of those deep conversations if you so wish to. The decor and furniture has its own way of bringing out nostalgia and memories. Good conversations aren't the only things you can find here, their pizzas, waffles, and tea is perfect for every occasion.
Must Haves: Potato wedges, tea, waffles
Cost for two: INR 1000
Where in Jaipur: Sardar Patel Marg, C Scheme, Jaipur
When: 10:00 AM to 11:30 PM
19. The Stag Cafe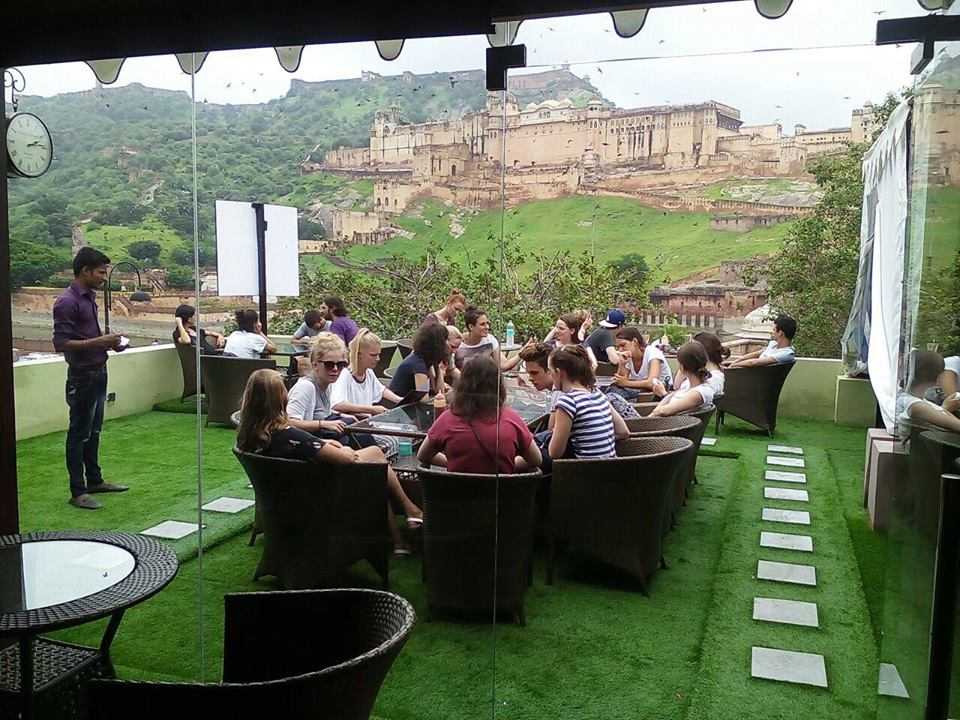 Located right amongst mountains and the majestic Amer Fort, this cafe can boast as having one of the best picture-perfect locations in Jaipur. It is a playground for Instagrammers and photographers alike. Apart from this, the cafe also serves some of the best food and sheesha in Jaipur.
Must Haves: Pink Pasta, Pizza, Amer Ki Chai, Naarial Paani Sheesha
Cost for two: INR 500
Where in Jaipur: Opposite Amer Fort, Amer, Jaipur
When: 6:00 AM to 11:00 PM
20. The Eclectica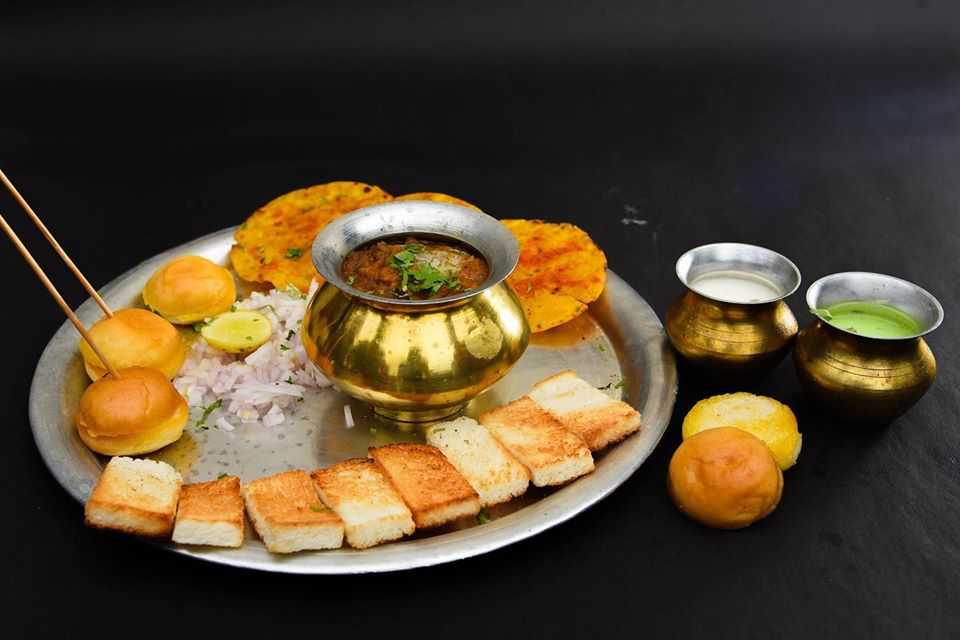 Well, this one quite literally caters to people of all age groups and taste buds of all kinds. A date, an afternoon luncheon, family gathering or chilling with your buddies – it can surely be your go-to place. Their diverse 16-page long menu has cuisine ranging from Mexican, Italian to Rajasthani and literally every possible item that can be cooked in a Tandoor!
And guess what? They only serve vegetarian food! But worry not the scrumptious food will definitely put the non-vegetarian kind to shame. They also have a vast floor which can fit loads of people during rush hours and have a rooftop setup too.
Must Haves: Pav Bhaji Fondue, Tandoori Pizza, Bugs Bunny Burger, and Gulab Nagar Pasta
Cost For Two: INR 1000
Where in Jaipur: New Sanganer Road, Opposite Metro Pillar-100, Sodala, Jaipur
When: 9:30 AM – 11:00 PM
21. Wizard's Cafe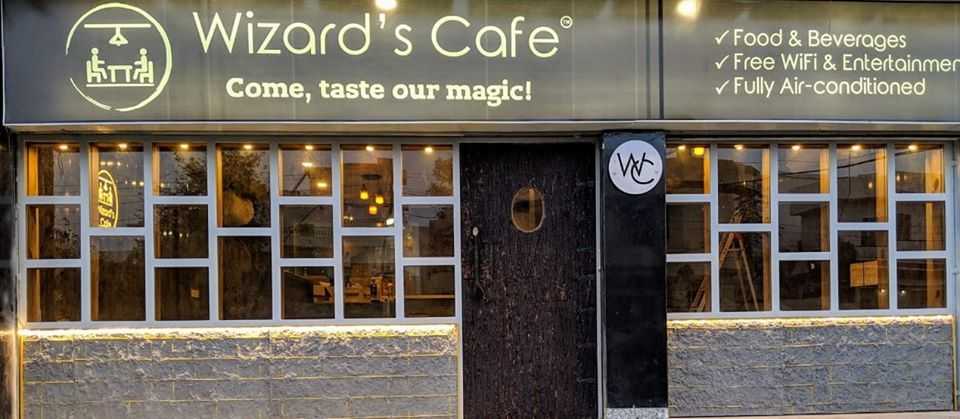 Give us a woohoo if you are a Harry Potter fan and are reading this! Themed on the popular fictional novel this cafe is a cosy and quaint place in Bani Park. There's board games, free Wi-Fi, and pocket-friendly food which makes it an excellent hangout place for youngsters.
Must Haves: Nutella French Toast, Pink sauce Pasta, and Butter Beer
Cost For Two: INR 500
Where in Jaipur: Shop 45 & 46, Katewa Chambers, Bani Park EXT Scheme, Near Peetal Factory, Bani Park
When: 10:00 AM – 10:30 PM
22. Fat Lulu's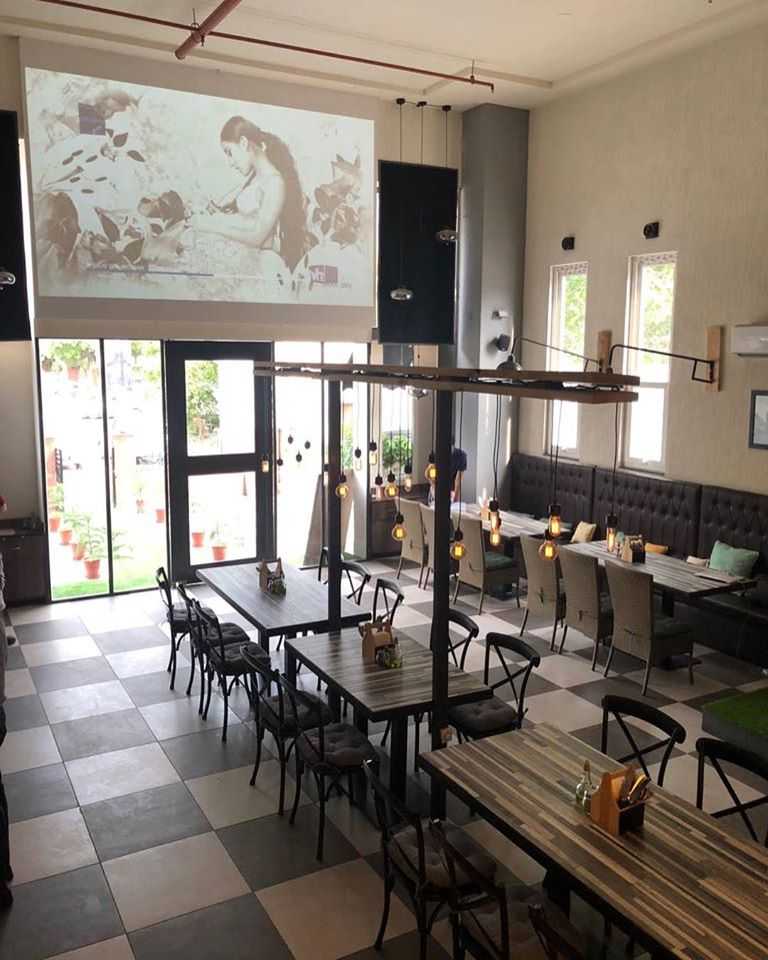 One of the top-rated restaurants in Jaipur, this cafe has an old-school jazz vibe to it (the good kind!). The aesthetic high ceiling, open bar & kitchen, and food presentation quite certainly add to the charm. If the ambience and vibes of a place are as important as the taste of food to you then make your lunch bookings right away!
Must Haves: Any Thin Crust Pizza, Garlic Bread, and Sangria
Cost For Two: INR 1000 (excluding alcohol)
Where in Jaipur: A-5, 1-1, Ground Floor, Suryavanshi Pearl, Chomu House, Sardar Patal Marg, C Scheme
When: 12:00 PM – 2:00 AM
23. Chool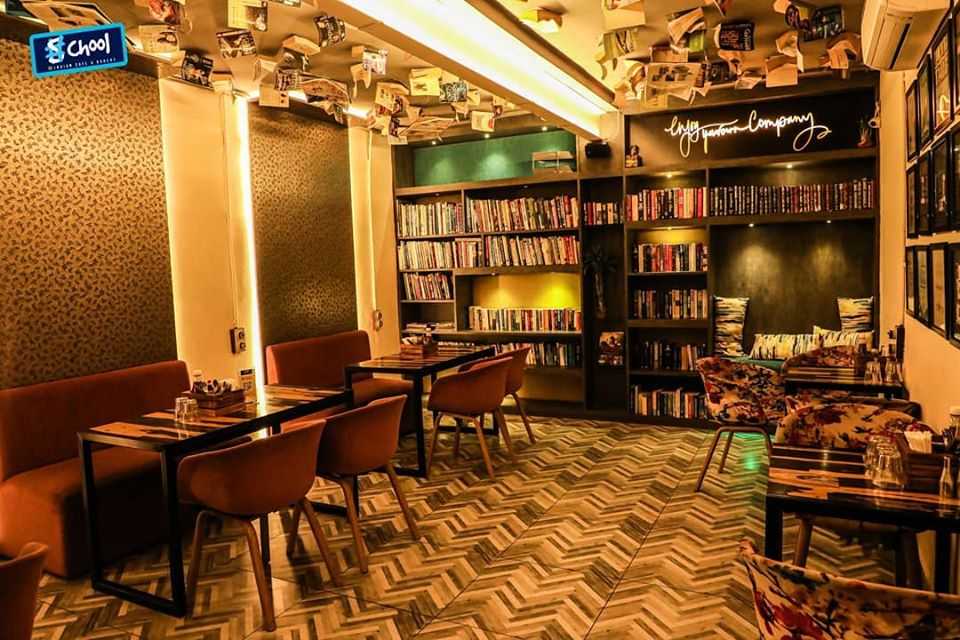 Chool (a wordplay on 'school') is a quirky classroom themed cafe which will let you reminisce the good old school days. Known for serving delectable dosas, pizzas and fusion food, this cafe also has playground themed outdoor seating to keep it authentic. This is surely a school from which you wouldn't want to come back!
Must Haves: Fire Roasted Pizza, Mexican Dosa, and Masala Tea
Cost For Two: INR 800
Where in Jaipur: S 55, Ashok Marg, Behind Raj Mandir, C Scheme
When: 11:00 AM – 1:00 AM
24. Sultanat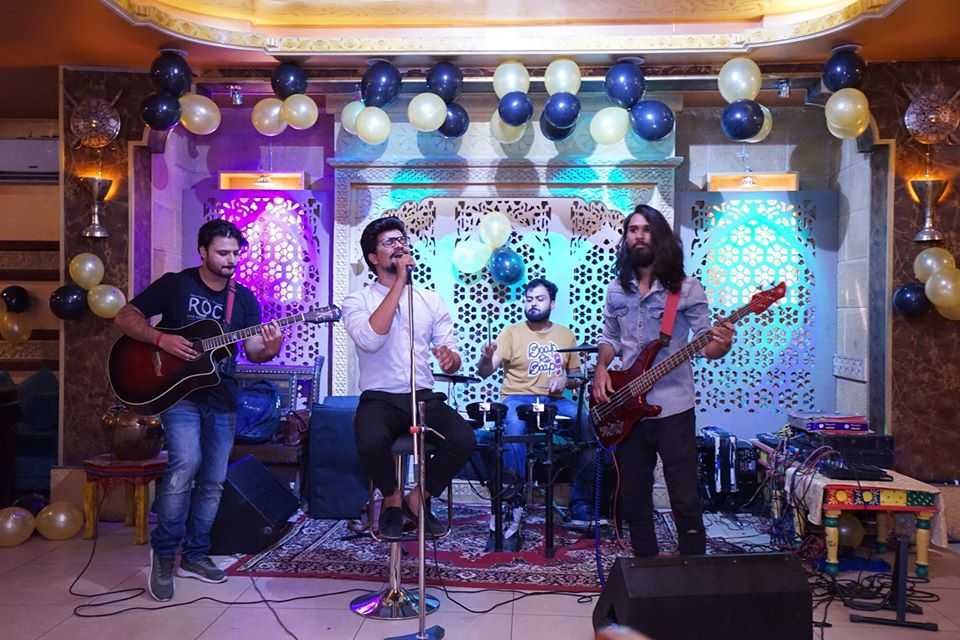 You can drink and dine like a noble in the fort here! This exquisite cafe has a 16th-century charm to it since it is situated in Fort Jaipur and themed with decors borrowed from the pillars & walls of the fort and antique furniture. Apart from the splendid ambience, the place is also known for its courteous staff, lip-smacking food, and drinks offerings.
Must Haves: Fort Dum Biryani, Zafrani Paneer Tikka, and Penne Arrabiata
Cost For Two: INR 1000 (excluding alcohol)
Where in Jaipur: P-20, Fort Jaipur, Lal Bahadur Nagar, S.L Marg, Malviya Nagar
When: 11:00 AM – 11:00 PM
25. Bar Palladio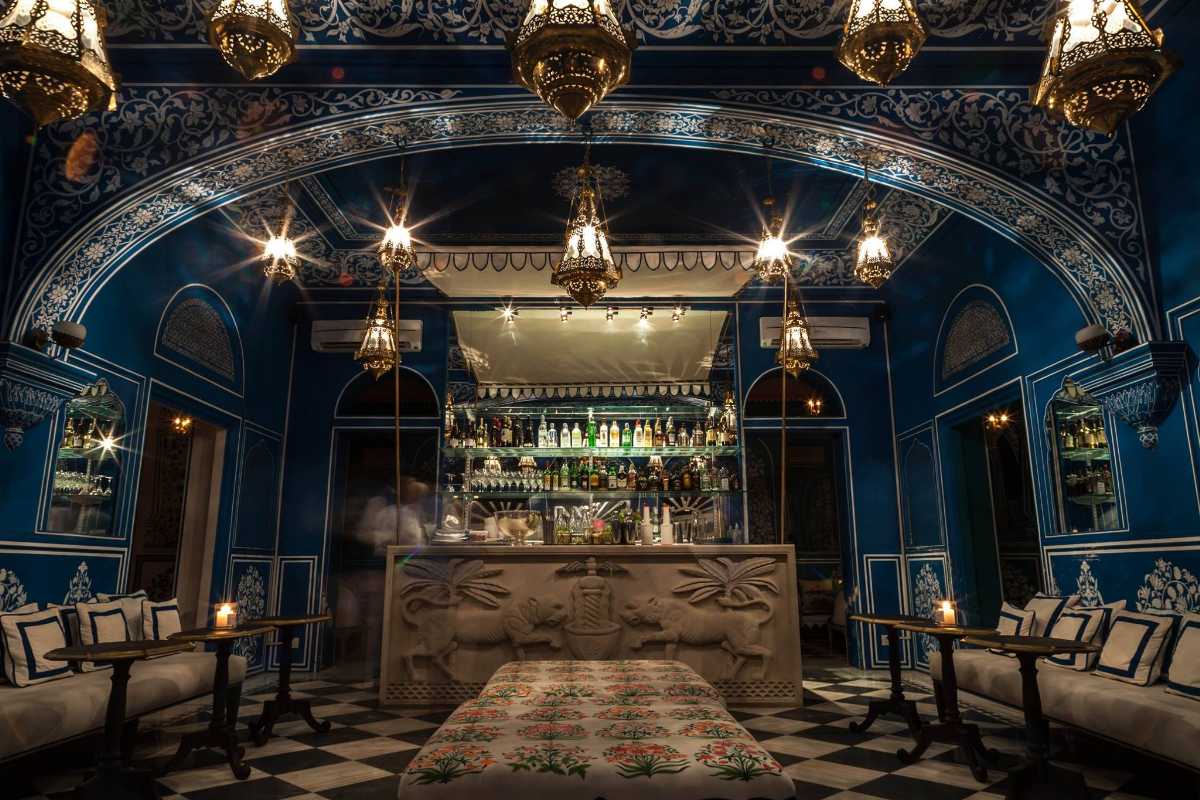 Head to Bar Palladio for an extravagant experience with friends or family; this place is fit for everyone. The splendid interior decor is awe-inspiring. The rich Italian menu will have you wanting to order more. Enjoy the Palladio special Spaghetti Aglio Olio e Peperoncino with their signature, Marina Rossa. The staff is friendly and will be at your service to make your evening a memorable one. On cold nights, bonfires make the place cosier and warmer, making it all the more reason for you to enjoy at this perfect place for nightlife in Jaipur.
Must Haves: Gnocchi, Spaghetti, Tiramisu, Pasta
Cost For Two: INR 1800
Where in Jaipur: Kanota Bagh, Narayan Singh Rd, Jaipur
When: 6:00 PM – 11:00 AM
Didn't we inform you at the outset that the splendour of this city lies not only in its impressive history but the urban food scene too? And for all those of you who thought Indian cuisine is the safe way forward, could you have been more wrong? With a café culture as buzzing, experimental and innovative, Jaipur can put a lot of others to shame!
Enough questions. Go, pig out!