sweets or Mithai have their own importance and relevance. That's why sweet shops in jaipur to play an important role. You may have heard from our ancestors that you should not miss a box of candies when visiting someone for the first time. Because this means sharing happiness with sweets to feel connected with each other. Sweets are a crucial part of the meal, be it a festival, ceremony or any other occasion. Not only the festivals, but it is said that every new beginning in life should start with candy as candy undoubtedly emphasizes happiness.
Jaipur is known for its authentic kitchen and spices. This city also grabs your taste buds with the essence of delicious sweets or Mithai you come here. The Mithai here have the widest range of sweet highlights or the Traditional Rajasthani sweets Like it Feeni, Churma, Ghevar, Malpuaetc. Some of the best Rajasthani sweets? can only be found in Jaipur with its original taste. For Jaipurites, sweets are not just for eating after meals. Unlike other deserts, do they have sweets? before the meal, At the mealand after dinner.
Are you also craving something sweet, but wondering where you get the real traditional taste? So where can you go for a wide variety of delicious treats? While there is an endless list of options, these are the few sweet shops in Jaipur that continue the tradition and are the best in their own way. Don't miss to check it out.
Laxmi Misthan Bhandar (LMB)
It is popular because LMB nestles in the heart of the city. This sweets and snack shop is famous among the Jaipurites as well as the tourists. This place is often crowded due to its delicious sweet treats. Their special Paneer Ghevar and Doodh Feeni are every dessert lover's attraction. No doubt, these are always a highly preferred item to enjoy in Jaipur. Ghevar, the sweet cake is already everyone's favorite and combined with another sweet dish Rabri, nothing else seems to beat them.
Bee: Kishanpole Bazar
From: 8am to 8pm
Bombay Misthan Bhandar (BMB)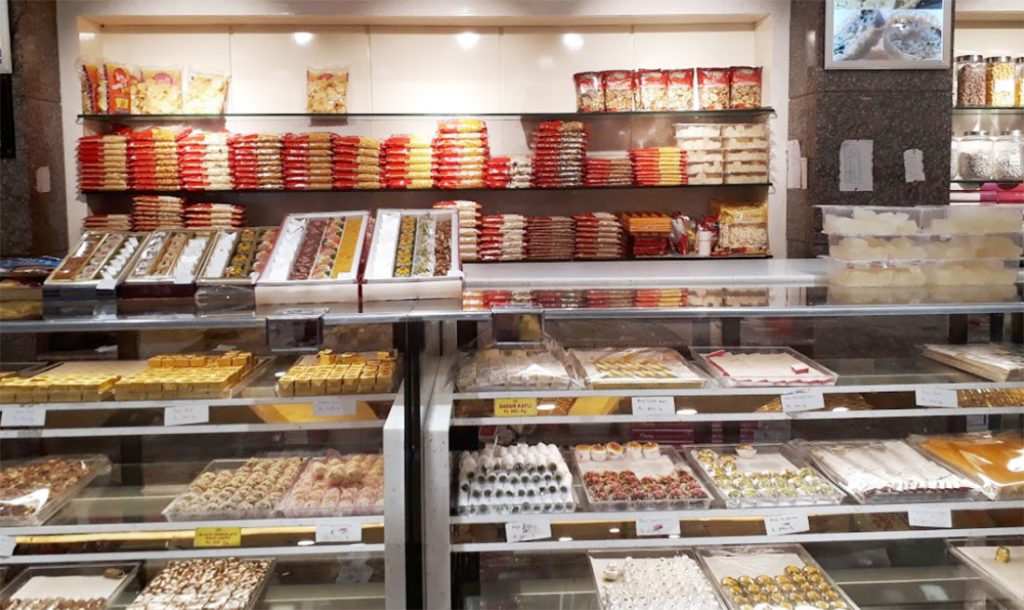 BMB is a popular eatery in Jaipur for its Indian, Chinese, Sizzler, Continental, South Indian and various types of Indian snacks. But their sweets are not lagging behind to attract sweet lovers. Their preparations are done in pure Desi ghee and this is the main reason why it is the main highlight as the best sweet shop in Jaipur. This shop is the best option for you to choose from a wide variety of delectable Mithais made from varied delicious ingredients. They serve a range of sweet dishes such as Ghevar, dry fruits, Laddoos, Rasgulle and mixed sweets.
Bee: Durgapura
From: 6:30 am to 10:30 pm
Rawat Mishthan Bhandar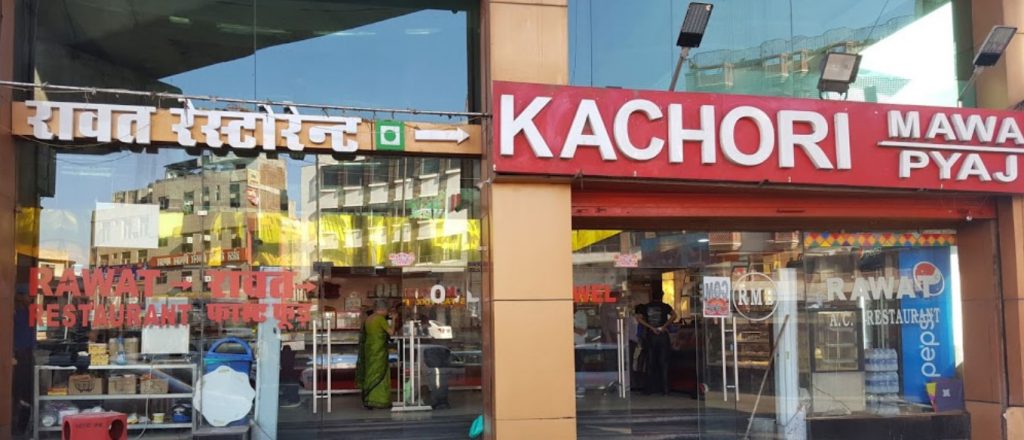 Rawat Mishthan Bhandar is a famous sweet shop in Jaipur for salivating everyone's sweet cravings. However, it is best known for its crunchy Pyaz ki Kachori, but their Rajasthani desserts are also the best in Jaipur. If you want to buy the old traditional sweets, a great surprise awaits you. Here you can get any traditional Mithai like Rabri Ghevar, Misri Mawa, Mawa Kachori and so on. You can get the best Gulab Sakri here, which is a sweet made from condensed milk and mawa and flavored with saffron.
Bee: Sindhi Camp
From: 7am to 11pm
Sodhani Sweets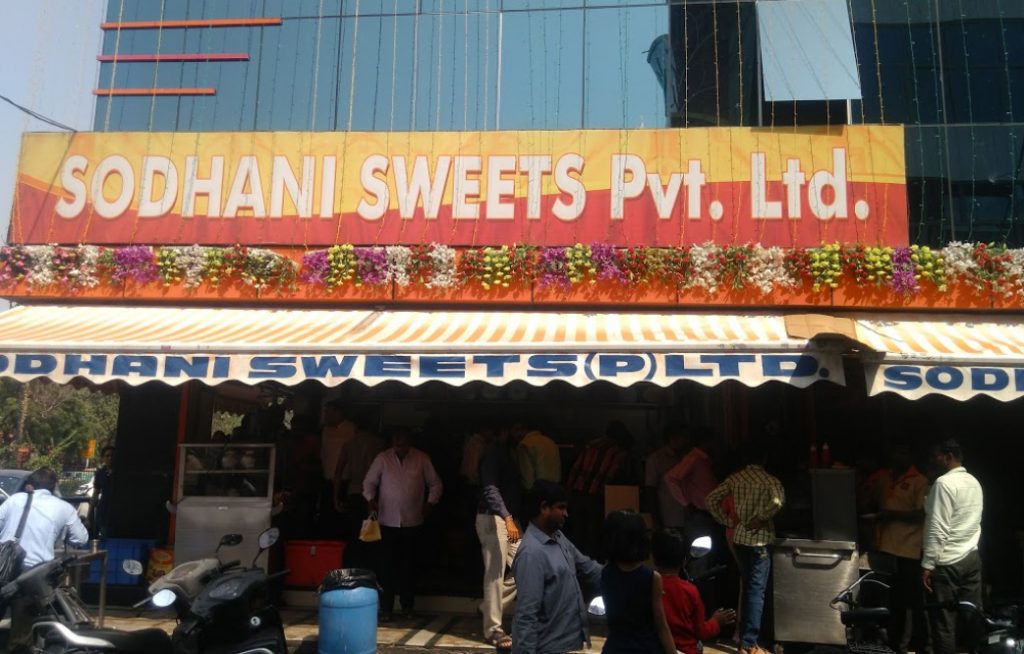 The favorite place of tourists Sodhani sweets are known for the garlic kachori, samosa and pyaz ki kachori. Serving since 1954, this Jaipur sweet shop is full of deliciousness. If you want to try the different traditional sweets without thinking about it, stop by this sweet shop. They are known for their uniqueness, variety and delicious sweets like Jalebi, Rasgulla, Gulab Jaamun, etc. Their highlight sweets are Rabri Ghevar and Feni, the Rajasthani delicacies. The Feeni is a must-try option. You get them in two flavors, one ounces simple white sugary feeni, and the other has a saffron flavor. It tastes best when dipped in hot milk.
Bee: Nagar Nigam Lal Kothic
From: 7am to 10pm
Doodh Misthan Bhandar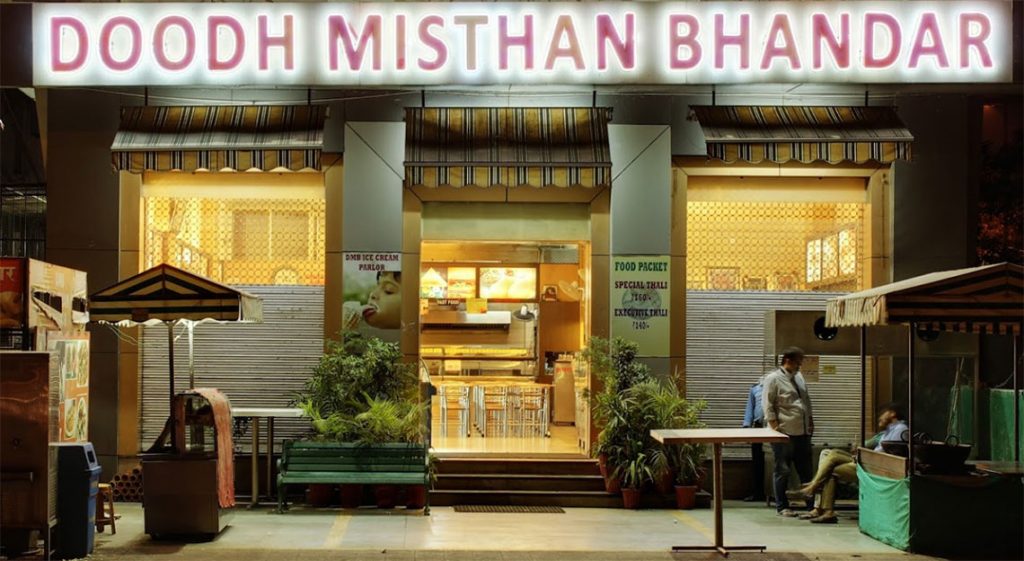 Are you one of those people who love the feeling of eating a real candy? Does your face twitch when you think of eating your favorite candy? Well, then you can choose your favorite at Doodh Misthan Bhandar with huge amount. This 6 decades old sweet shop in Jaipur has a chain of restaurants and sweet shops. You can find a wide variety of irresistible tasting sweets like Rajbhog, Special Motichoor Laddoos, Kaju Katli, Ghevar. As for the taste and demand for quality sweets, there is no better place than this popular sweet shop in Jaipur.
Place: Tonk Phatak
times: 6 am to 11 pm
Kanha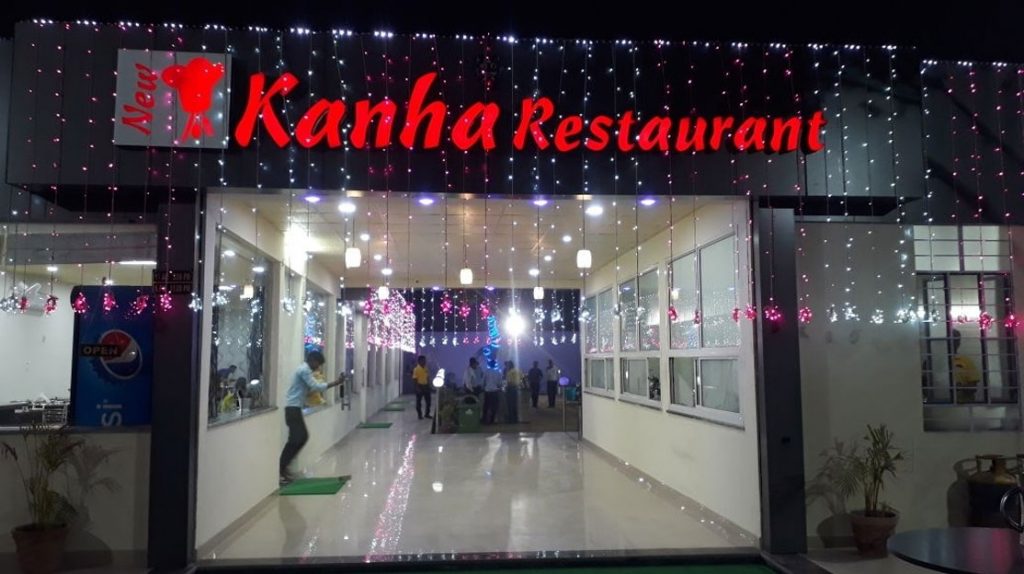 The famous Kanha stores have a chain almost everywhere in Jaipur. They offer a wide variety of namkeens and sweets. They have the best Rabri Ghewar of the season. This shop prepares sweets taking into account occasions and the meaning of the celebration. The sweets available here are presented in beautifully decorated packaging. So whether you want to satisfy your own sweet tooth or buy something for events and special occasions, the solution is to buy sweets from Kanha!
Bee: Tonk Road, Malviya Nagar, C schedule, Vaishali Nagar and many more.
From: 8:00 a.m. to 11:00 p.m.
Kanji – One of the best sweet shops in Jaipur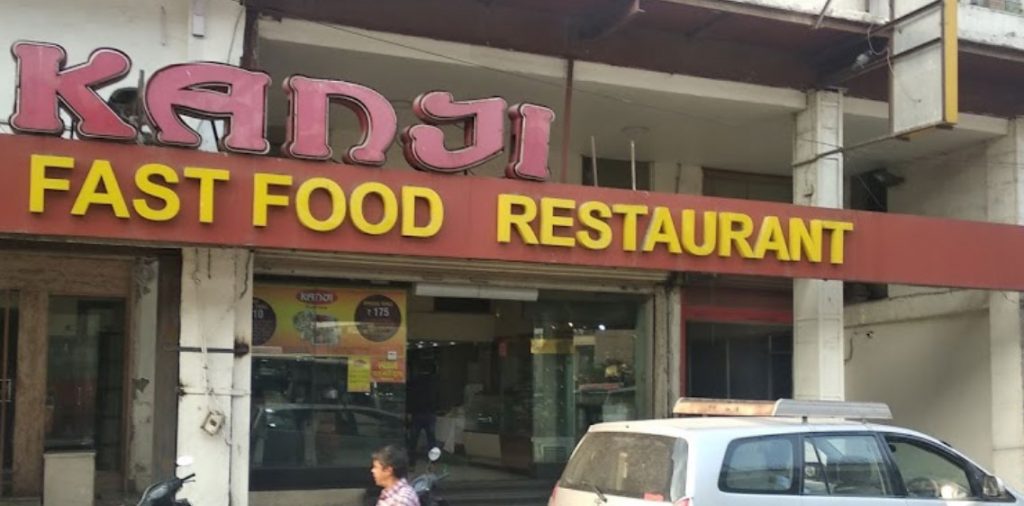 Hardly anyone will say he hates sweets. If you're one of them, you can't afford to miss out Kanji sweetsone of the best sweets shops in jaipur. Sometimes you remember the taste of Kulhad sweets that you enjoyed so much ages ago. You might have thought they are no longer available! But you are wrong! Kanji serves the best Kulhad lassi topped with malai in town. Not just the lassi, their royal Raj Kachori, Raj Bhog and Rasmalai is the best. Start reminiscing all those memories to feel enchanted with candy at Kanji.
Bee: Opposite Polo Victory Cinema, Station Rd, Gopalbari
From: 7 a.m. to 10.30 p.m.
Mahaveer Rabri Bhandar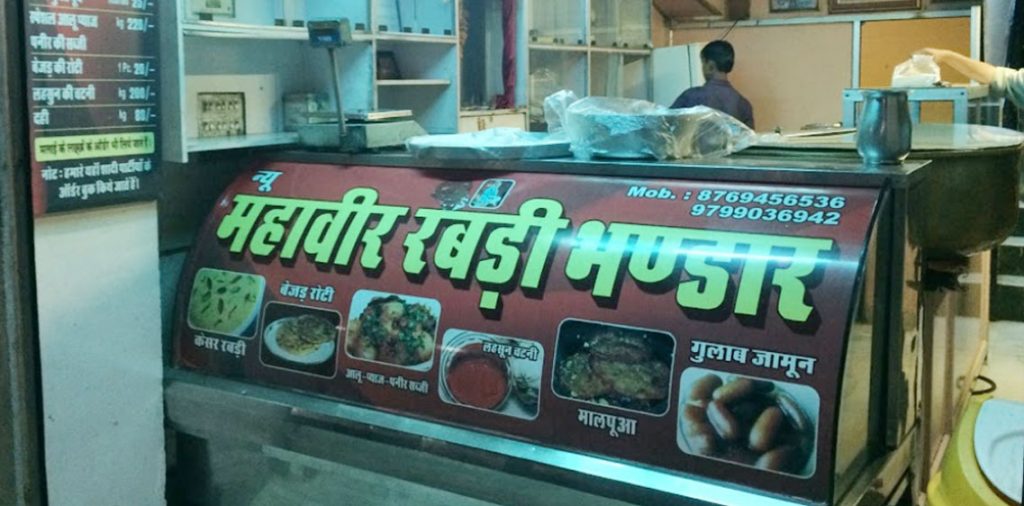 Sweets are always tempting and this sweet shop in Jaipur always satisfies your temptations for sweets. They serve an assortment of shapes and types of sweets that will tempt your taste buds to grab another one. They are popular among Jaipurites for its delicious Kessar Rabri, Mal Pua and Gaajar Ka Halwa. The Rabri Mal Pua Bee Mahaveer Rabria tantalizes your taste buds all day long once you try it. Mahaveer Rabri serves one of the best sweet dishes from the Royal rajasthan cuisine Once you've tasted one of their Mithai, you definitely won't want to go back to another candy store.
Bee: Tonk Road
From: 8:00 a.m. to 11:00 p.m.
Kesar Sweets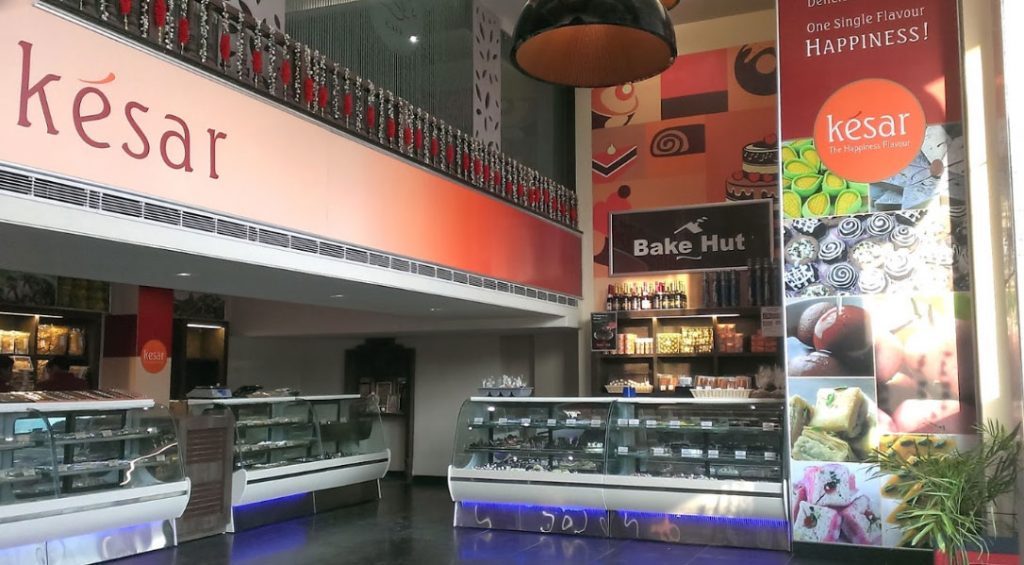 Kesar Mithai Boutique has been a candy store in jaipur? since 1985. They offer the widest platter of premium? Indian, Turkish & Fusion desserts. In this shop you will be greeted by rows and rows of sweet options of every kind you can think of. You would absolutely enjoy any candy and they will last you a long time. Apart from the traditional taste if you want to try something exceptional try their Turkish baklava. You get an extra advantage here, because they serve many traditional sweets in sugar free versions. This means you now have the best of both worlds, enjoy your favorites with the added bonus of no sugar.
We hope that the above list has ensured that the right candy store Much easier. So do not wait too long, buy delicious and quality candies from the candy store, to make yourself happy and to spread happiness everywhere.
Bee: K-44, Surya Mahal Tower, SL Marg, Tonk Road
From: 8:00 a.m. to 11:00 p.m.