In October during the Dussehra holidays I visited Nahargarh Biological Park in Jaipur. It will also be Zoological Nahargarh Park. The main attraction of this visit was the recently shifted zoo of jaipur, from Ramniwas Garden near the Albert Hall museum to the Nahargarh Biological Park, Kukas, on the Delhi Highway. This park has been in the works for the past few years and opened in 2016. It is one of the leading biological parks in India.
I visited a part of this park about 5 years ago with few enclosures with lions and tigers. Since the old zoo was small, the authorities had to move a few cats to this place. Not sure if this section is still open to the public. I'm sharing a few photos from that trip.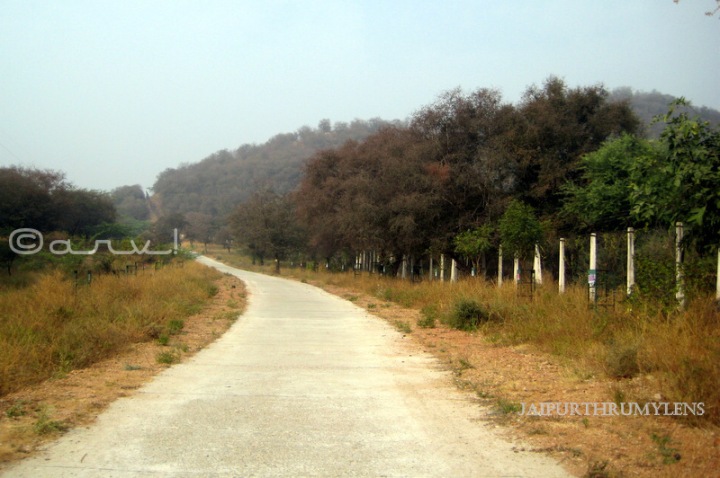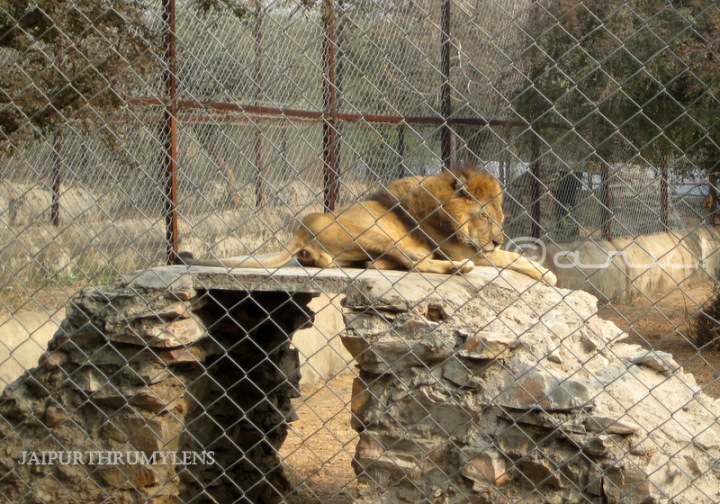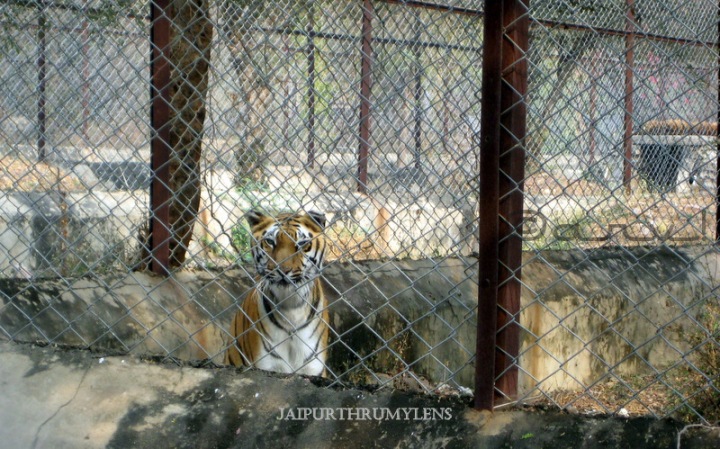 Visiting Nahargarh Biological Park zoo requires planning as it is 20 KM from the city center; a 45 minute ride. I wanted to visit the park as I have often walked in the area. It is a beautiful property of 80 hectares.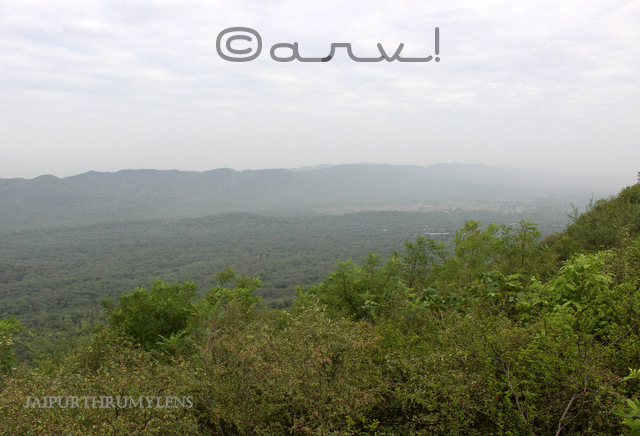 The bulletin board on the highway is understated and one will probably miss it. A narrow road from the highway leads to the entrance hidden by the hills of Aravali. The road ends at a roundabout where you can buy entrance tickets to Nahargarh Biological and Zoological Park.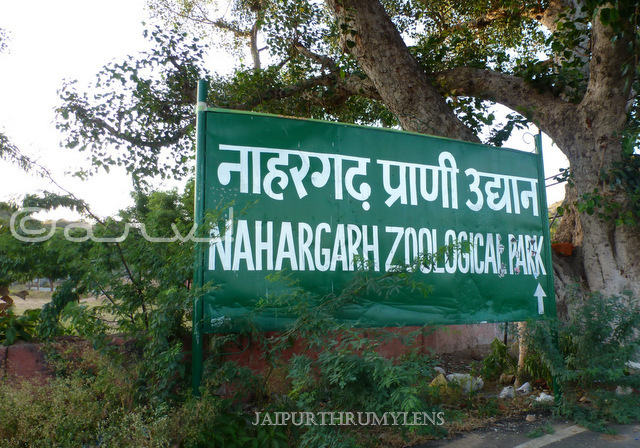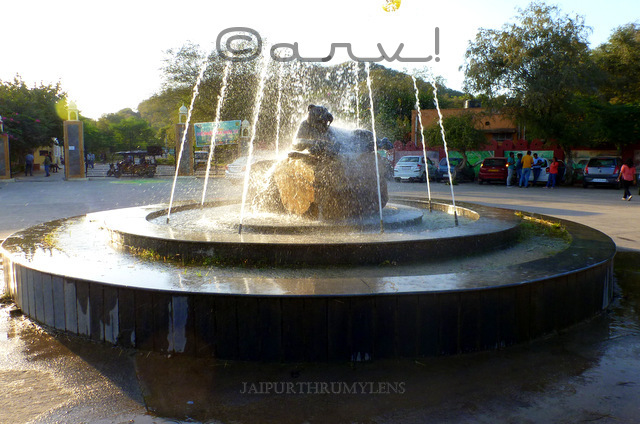 Here you can park your vehicle or decide to continue driving at an additional cost. From this point you can only drive one and a half kilometers further. My friend who had been here before advised me to park the car in the parking lot. I hired an e-rickshaw at a flat rate of Rs 60 one way.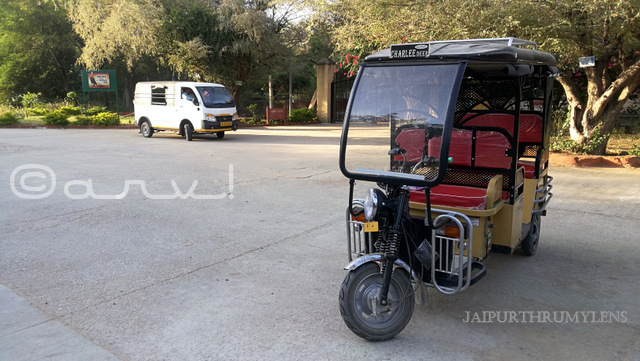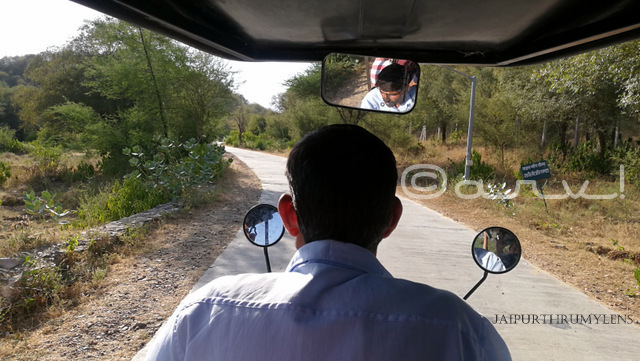 The road leading from the roundabout to the zoo entrance is cemented. Many people choose to walk this distance. Photo camera charges steeply and the admission ticket is checked twice before entering the zoo.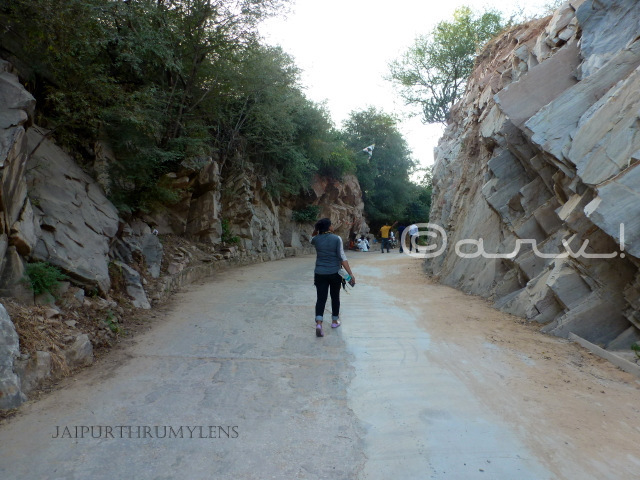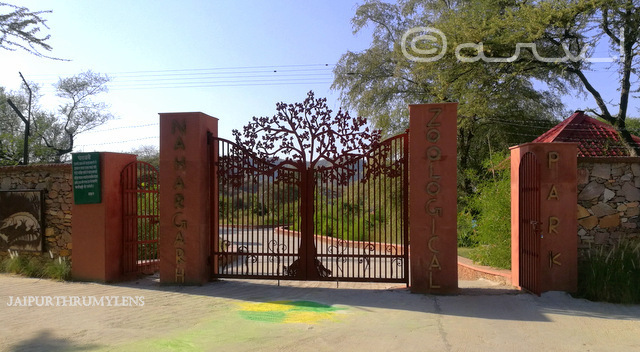 I was very pleased with the zoo's well-planned layout and landscaping. You get the feeling of a vast and open space.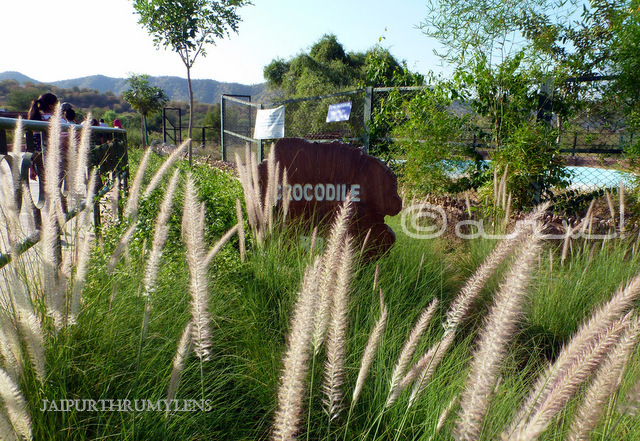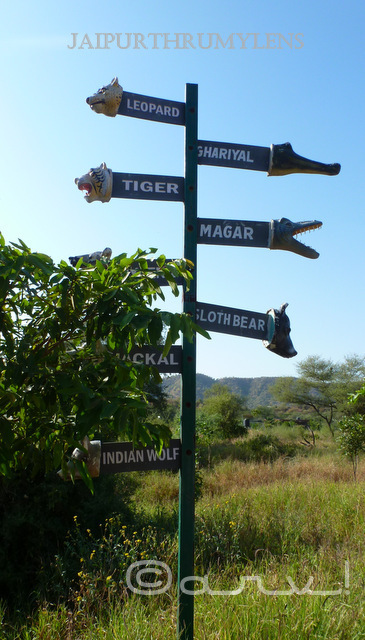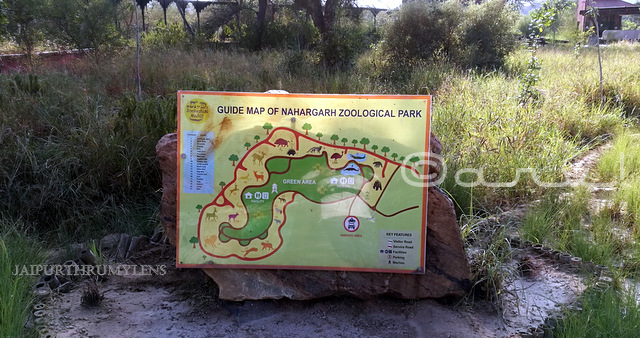 The first open-air cage was that of a white tiger. I assume there is a reason to put the white tiger away from other cats. It seems that the aim is to surprise and amaze visitors, as the white tiger is not common in a zoo.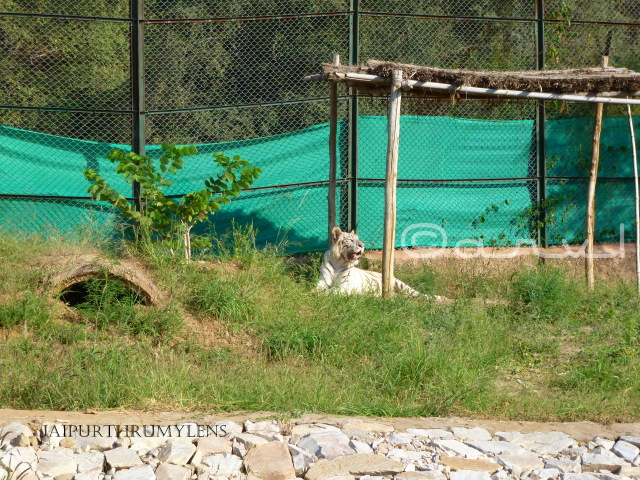 You will get to see a variety of animals from sloth bear, crocodile, emu, civet, porcupine to different species of deer. Information about each species is also posted on a board next to the enclosure.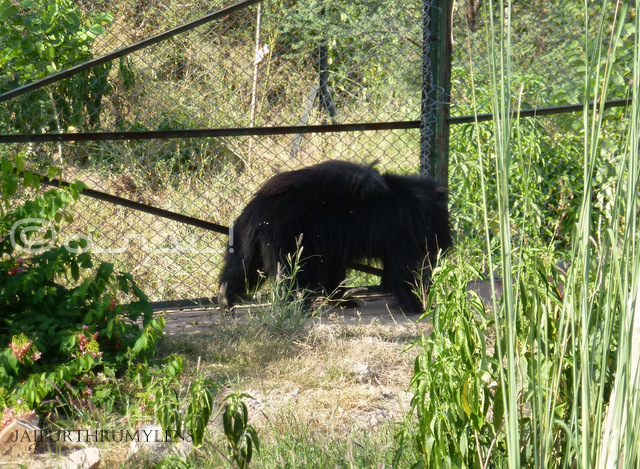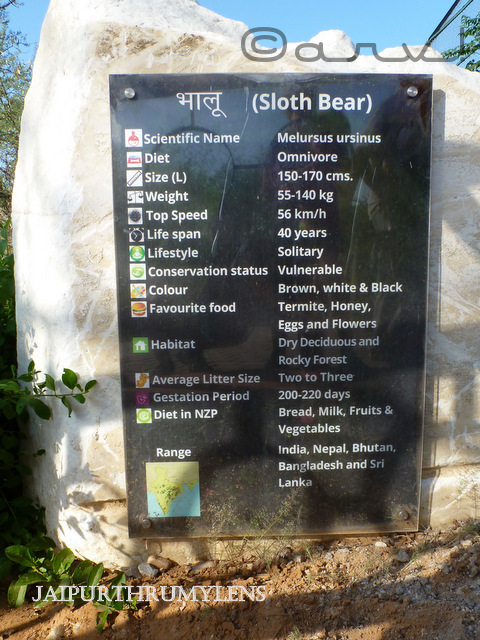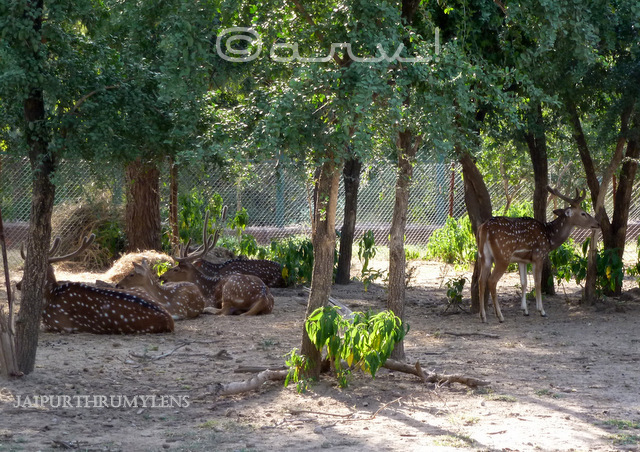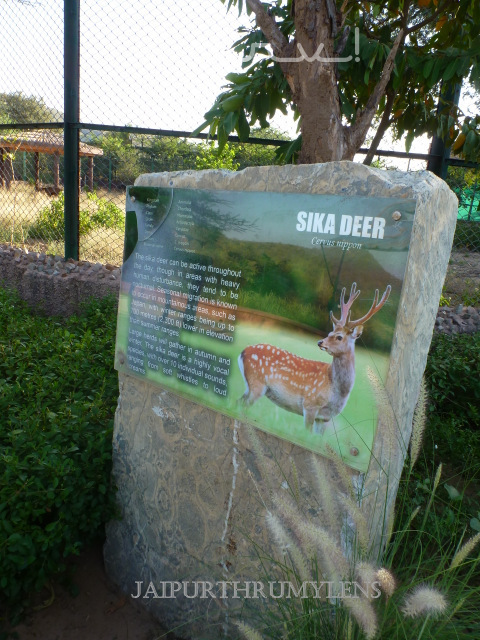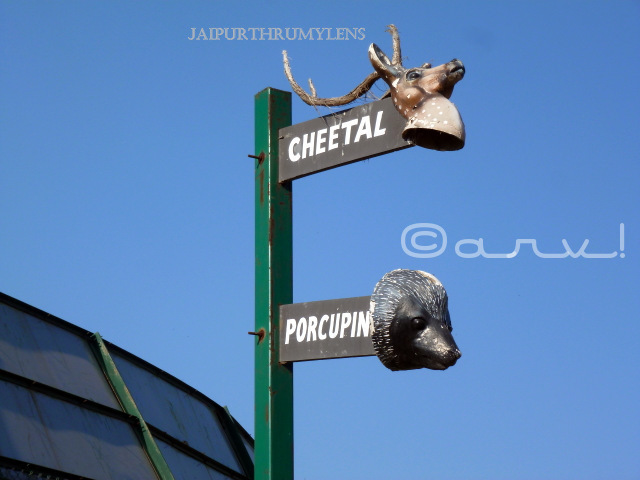 You will find benches along the walkway in case you want to sit and relax. There is a rest hut and a public toilet, but the maintenance of the toilet is poor. It looked like it hadn't been cleaned for days and there were signs of vandalism.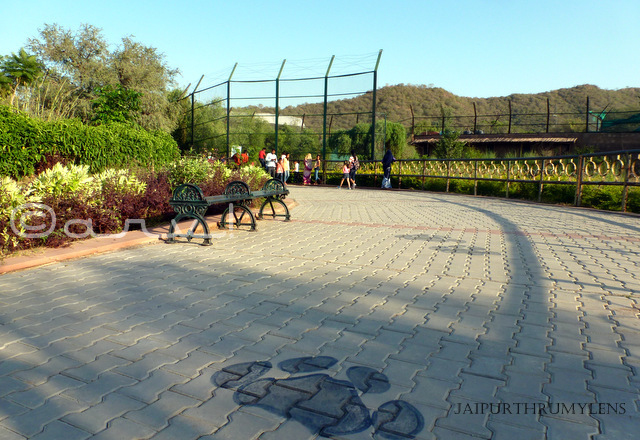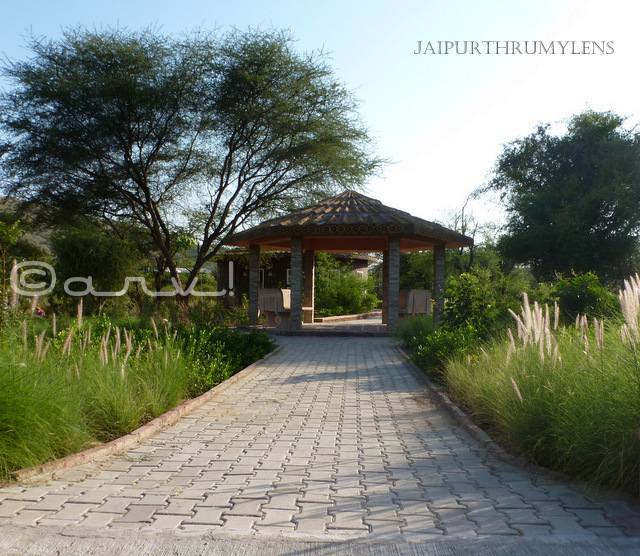 In a zoo, the main attraction is either exotic animals such as giraffes, elephants and so on. However, in Nahargarha Biological Park they are big cats. The anticipation for the cat family begins to build when one notices painted paw prints on the walkway.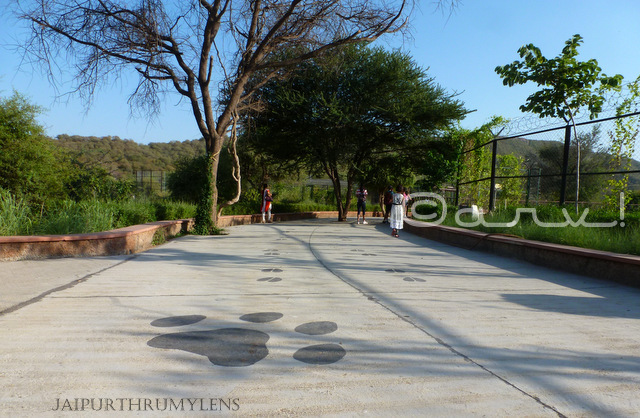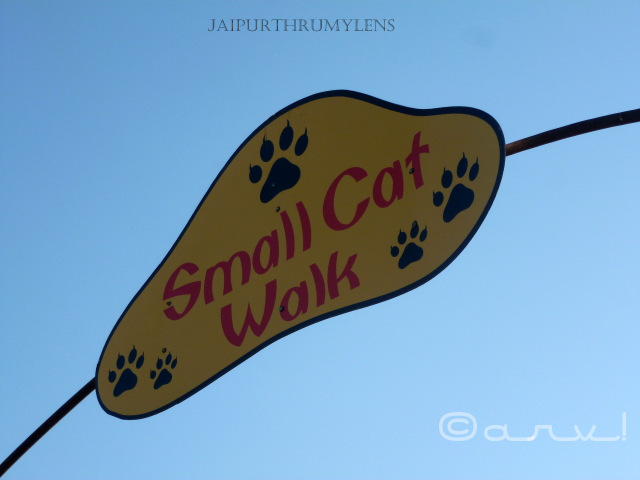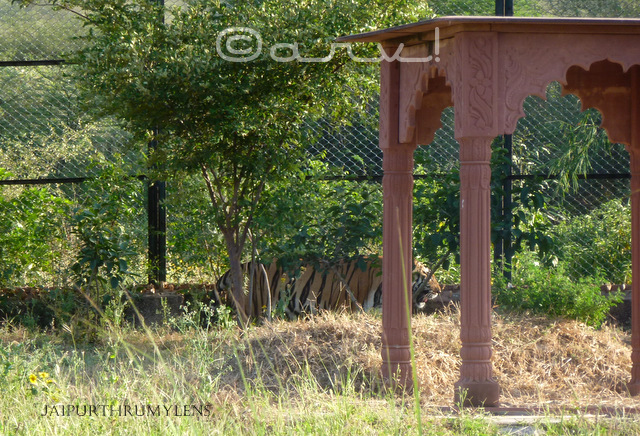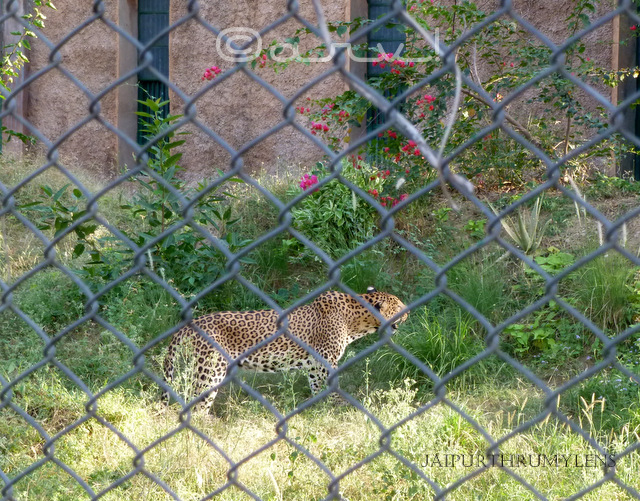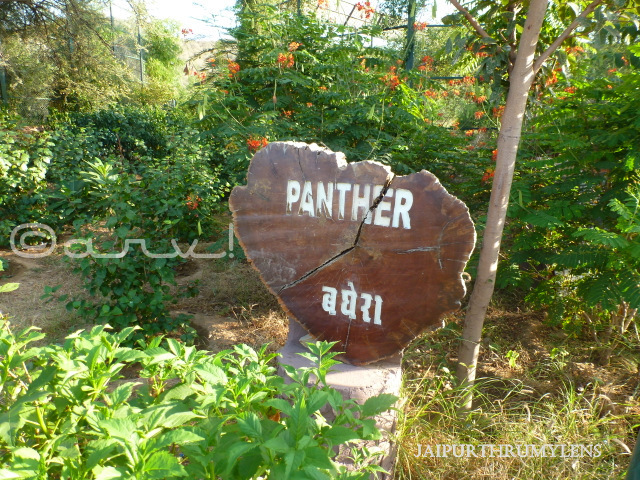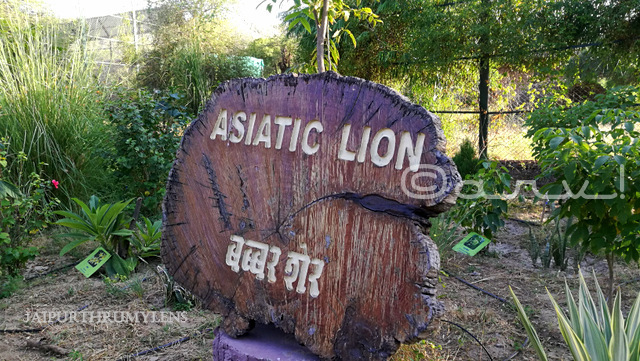 Fences of the cat family are placed side by side. There is a lion, a Bengal tiger and a panther.
The last part of this zoo is that of a fox family.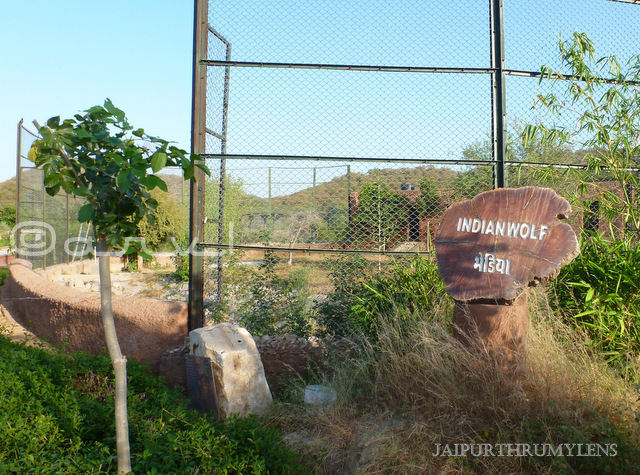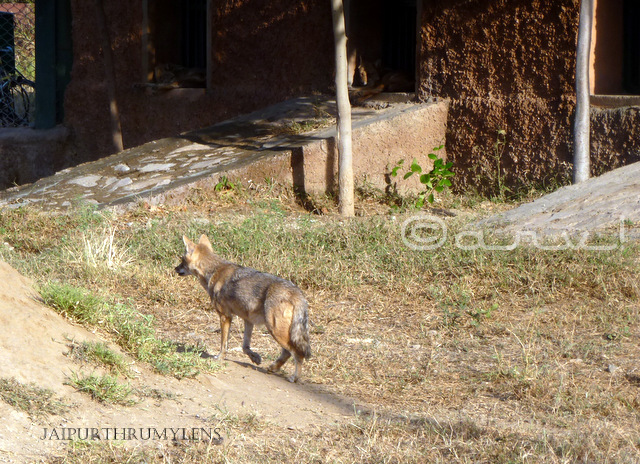 In general, the zoo in Nahargarh Biological Park is bigger and better than the old zoo of Jaipur. The bird section has yet to be moved here which is a downer as it doesn't complete the zoo experience. From an animal perspective, the topography is natural without human settlements.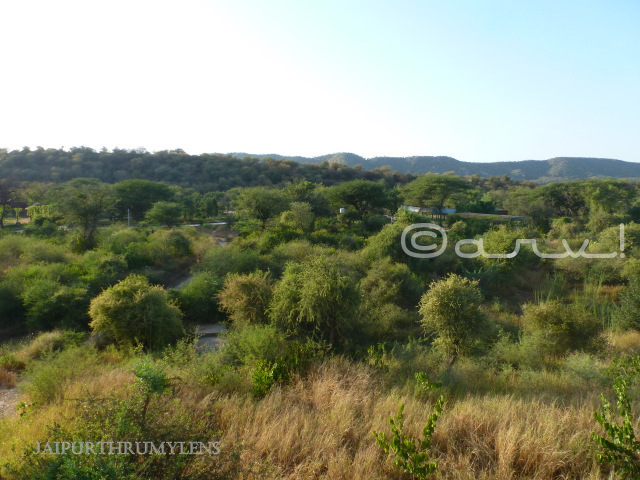 Improvements are possible in a number of areas. I do feel that there is a need for better facilities, especially food and water. Currently there is no canteen or food court for visitors. In the summer the lack of drinking water will be a threat; make sure you have plenty of water with you during your visit. Talks are underway to introduce zebras and giraffes as part of the Kenya Animal Exchange Programme, but nothing has been finalized yet. The organic part of the park is expected to open in the second half of 2018.
Lion Safari in Nahargarh Biological Park and Ticket Fee
The government has plans to start Lion Safari in Nahargarh Zoological Park from October 2018 and in all likelihood it will start as planned. Update August 2019 – After searching for lions from Gujrat, the lion safari started in Nahargarh Biological Park. The price of the lion safari ticket is Rs 250 per person for Indians and Rs 500 for foreigners; it is a combo ticket to visit Nahargarh Biological Park. The timing for the lion safari is from 9:00 AM to 4:00 PM.
Update August 2019: Recently, under the list of animals in Nahargarh Zoological Parka pair of hippos has been added.
Follow Jaipurthrumylens!! On Facebook, Twitter, Instagram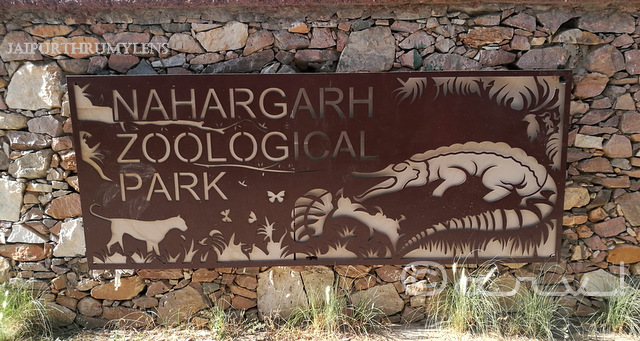 Nahargarh Biological and Zoological Park Entrance Ticket
The Nahargarh Zoological Park admission ticket costs Rs 20 for students, Rs 50 for Indian adults and Rs 200 for foreigners. Children under 7 years have free entrance. The cost for a car is Rs 200 and camera Rs 600. A video camera costs Rs 1000.
nahargarh Biological & Zoological Park Ticket Online Booking
Tickets for Nahargarh Zoological Park can be booked online https://sso.rajasthan.gov.in/signin
nahargarh Biological & Times of zoos
The timing of the Nahargarh Zoological Park is from 8:30 am to 5:30 pm. Nahargarh Zoological Park is closed on Tuesdays. The timing of Nahargarh Zoological Park on Sundays is the same as other days.
Best Time To Visit Nahargarh Zoological Park
In the summer months, March to September, it is recommended to visit this park in the early morning. October-February are the most ideal months to enjoy a visit to this zoo as the weather is pleasant.
How to reach nahargarh Biological & Zoo by bus?
You can also reach Nahargarh Biological Park by Jaipur city bus system. Get in touch with the bus towards Amer Kukas or Kunda. Please note that you need to walk 1-2 km to the entrance gates of the park, from the Jaipur-Delhi highway, which is the drop off point for those arriving from Jaipur. Alternatively, you can take a bus ride from Jaipur to Amer and rent an auto rickshaw to Nahargarh Biological Park.
You can also club your visit with Tao Experiences