The Khole Ke Hanuman Ji Temple is one of the most popular temples in Jaipur. Committed to Lord Hanuman, the temple is located in an idyllic setting off the Jaipur-Delhi highway. It is nestled in a valley of Laxman Dungari hills. I am sure most of Jaipur's Hindu devotees have ever visited this temple.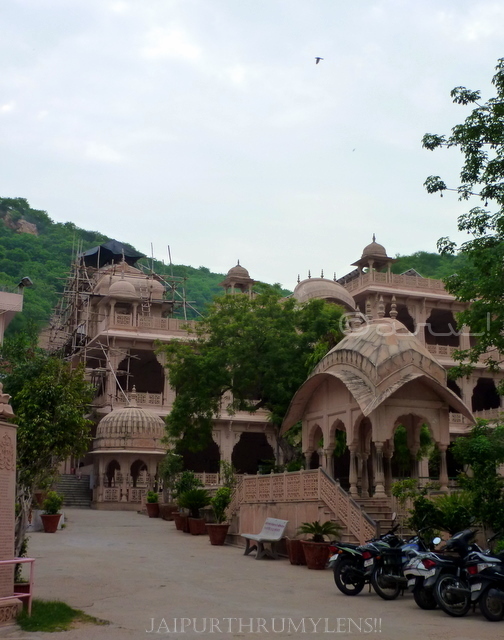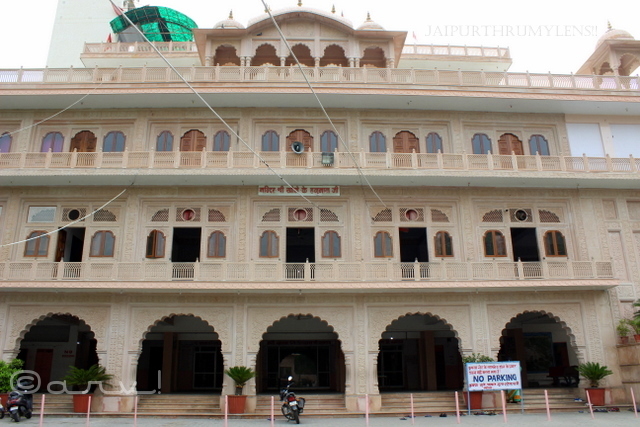 Made from Dholpur stone, a popular sandstone of Rajasthan, it replicates the architecture of a bygone era. The temple is famous for its many Rasoi's (cuisine), Sawamani and Dal Baati Churma Prasad.
What is Sawamani Prasad? It is an offering made by the devotees in the Lord Hanuman temples. Sawa means one and a quarter, Mani/Mun/Mann is an ancient Indian measuring system called Maund and equals 37.32 Kg. A Sawamani Prasad means 46.65 kg of sacrifice. This is usually not strictly followed and completed.
Read Dal Baati Churma in Jaipur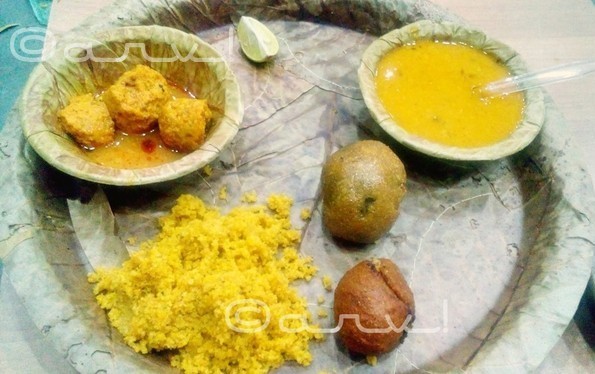 A Guide to Khole Ke Hanuman Ji Temple in Jaipur
What Makes Khole Ke Hanuman Ji Temple So Popular In Jaipur? It is difficult to answer this question. It is certain that it is not connected with the history of Jaipur city. One of the oldest Lord Hanuman temples in Jaipur is Ghat Ke Balaji Temple. Jaipur's royal family has been one of its patrons for many years.
What is certain is the fact that Khole Ke Hanuman Ji Temple is home to a large number of Sawamani in Jaipur. The multiple kitchens here can serve thousands of visitors. This temple regularly hosts the Sawamanis. This kind of facility makes it very popular among devotees. It is customary for people to also receive Sawamani on the occasion of birthdays.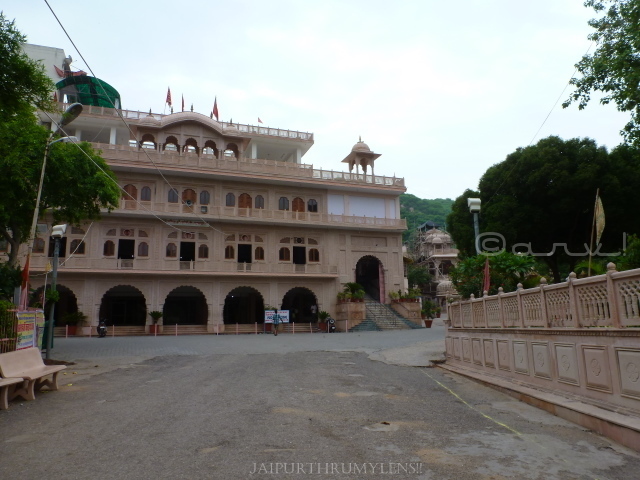 History
The temple was built in 1960 with an area of ​​less than 100 square meters. Over time, the temple complex has grown 300 times in size. It was founded by Pandit Radhey Lal Chaubey.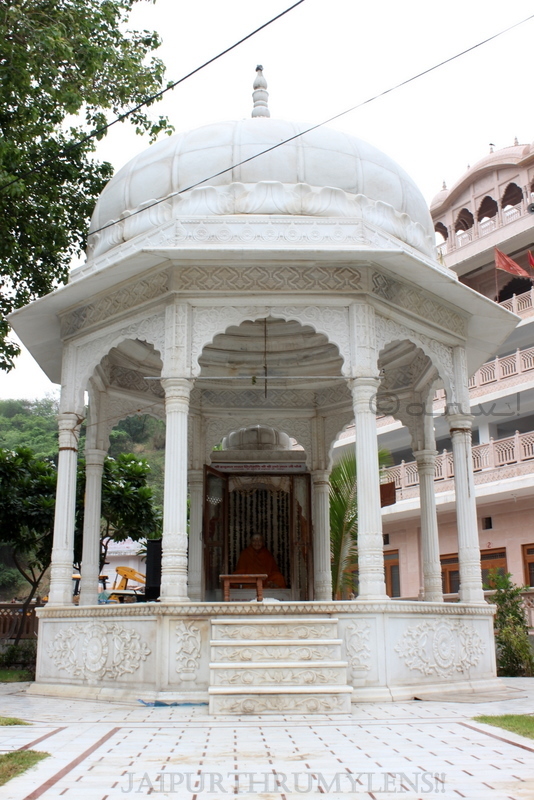 According to popular legend, Pandit Ji was a resident of Jamwa Ramgarh and by a chance event, he saw an image of Hamunam Ji carved on a rock during a picnic excursion. A few centuries ago, Baba Nirmal Das worshiped Hanuman Ji at the same place. This area was called Narwar Das Ki Khol.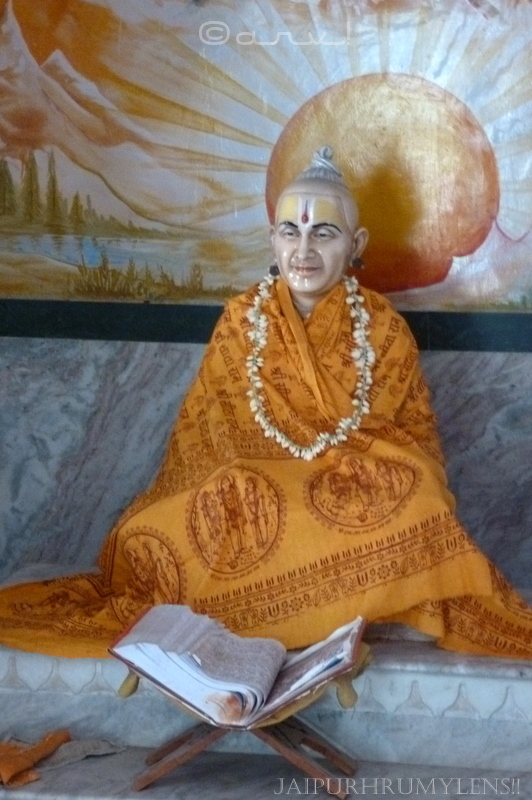 With the passage of time, the temple continued to add new attachments, which explains its non-homogeneous construction.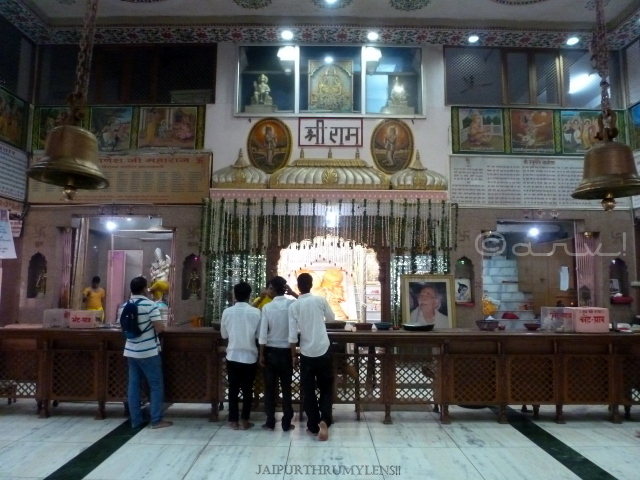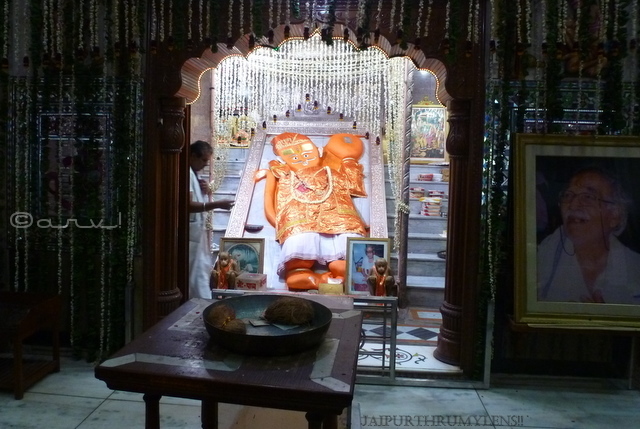 Apart from the temple dedicated to Lord Hanuman, there are temples with idols of Lord Ram, Lord Ganesha, Durga Mata and Lord Shiva.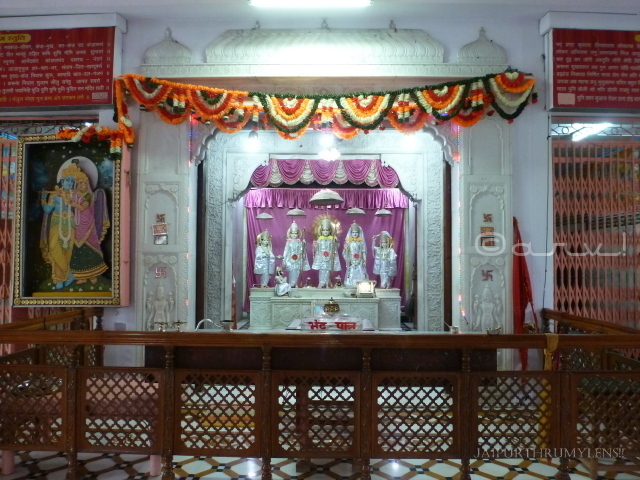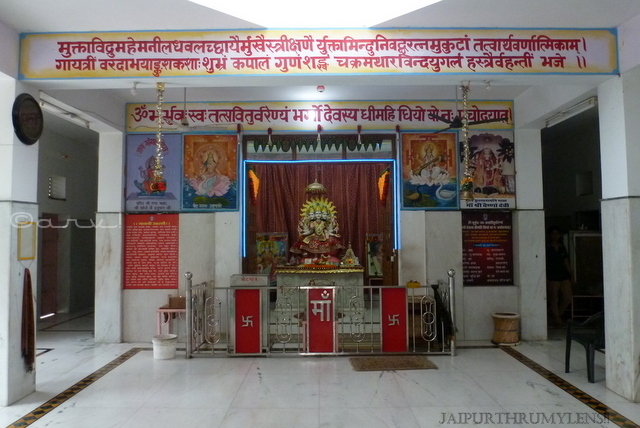 An interesting addition to the Lord Shiva Temple are the Shivlings replicas of India's famous 12 Jyotirlingas.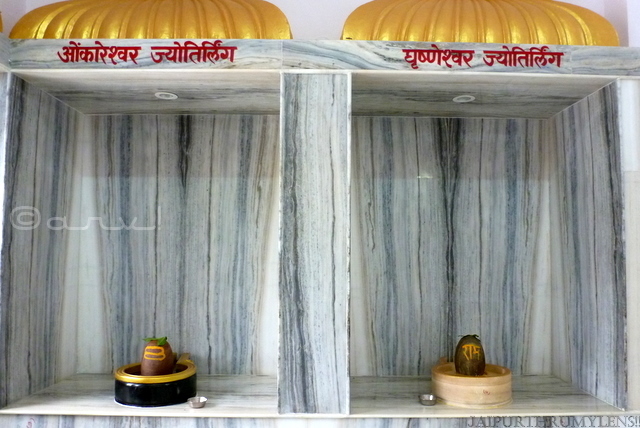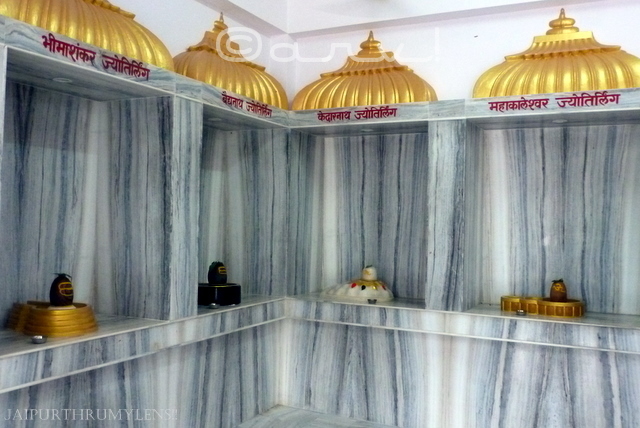 The Khole Ke Hanuman Ji Temple has 24 kitchens that can serve Prasad up to 5000 people in the dining rooms. The traditional Indian system of serving Prasad has devotees sitting on a carpet on the floor of a dining hall. This is how Prasad is served in most of the temples and Gurudwaras. However, some dining areas now have the option of tables and chairs.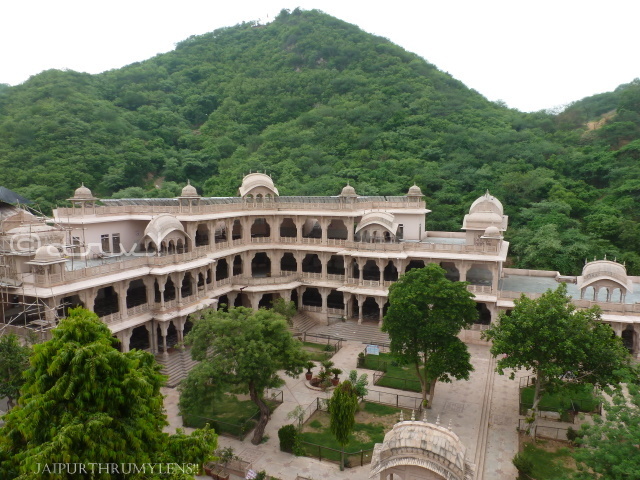 During the tenure of the last government, an amount of Rs 27 Crore / US$ 4 million was spent on the development of temple buildings and infrastructure. Ten new kitchens, guest quarters and a parking lot that can accommodate 2,500 vehicles have been added.
It is surprising how the authorities allocate such a huge amount of tax money to private trusts for development in the name of the religious tourism circuit. There are other private temple trusts that have also benefited from this act of "generosity". It is a classic case of means to influence government decisions.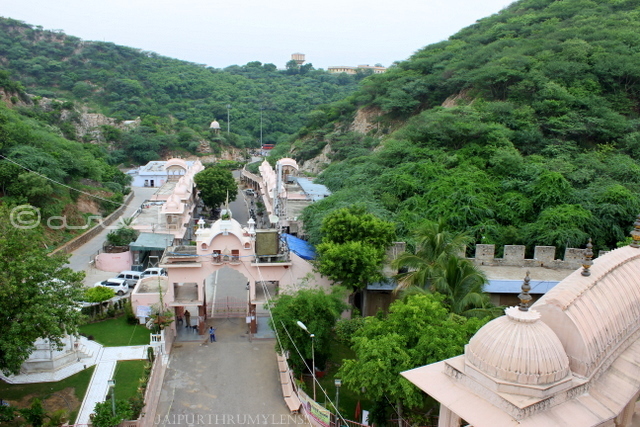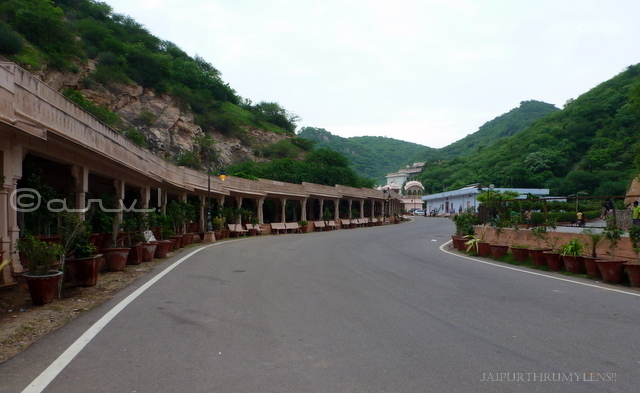 There are many heritage temples in Jaipur which are managed by Devesthan Vibhag under the state government and are in poor condition. Devesthan Vibhag was established after India gained independence and took control of all the temples run and administered by the princely state of Jaipur. Most of such temples are in dire need of repair and maintenance, but this department does not have enough resources.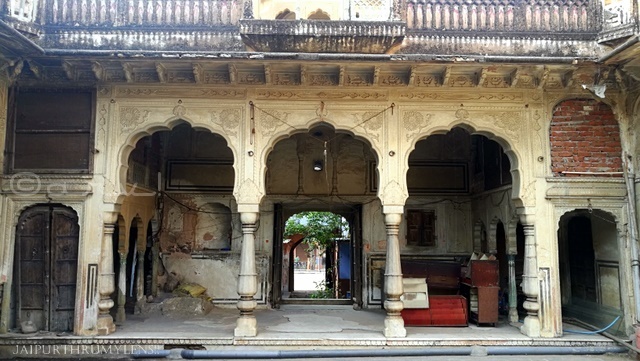 I am sure that if the government allocates money for these heritage temples, it can help preserve our heritage and promote tourism.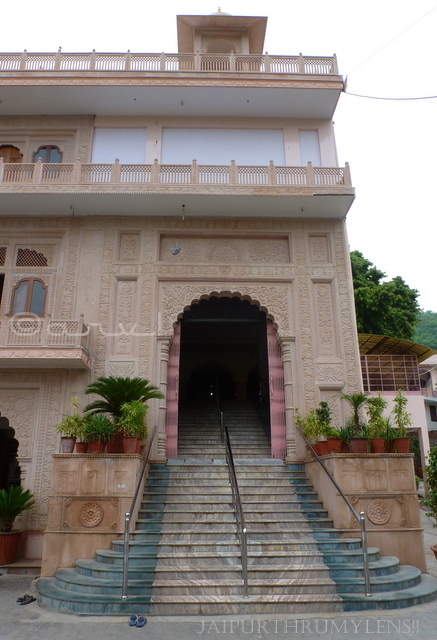 Is it worth to visit the temple?
From an architectural or heritage point of view? No. If you like visiting and exploring unusual places, people watching, it is an interesting place as it is very popular with the locals. I can say that without any doubt The Khole Ke Hanuman Ji Temple is the most popular Lord Hanuman Temple in Jaipur.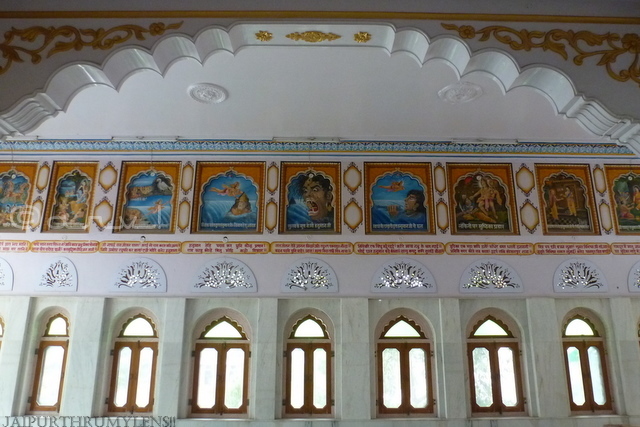 Locals visit this place in large numbers during the monsoon when the number of Goth rises dramatically. Goth refers to a picnic in the local language. The Indian month of Posh is also popular for hosting Posh Bada Prasad apart from the Sawamani. Sawamani refers to food, usually Indian sweets like Ladoo, offered by a devotee to the deity. The word is derived from the word "Sawa", meaning one & quarter, and "Mann", referring to the unit of measurement used during colonial India – Maund or Mann. Therefore Sawamani is usually accompanied by offering about 47-51 Kg.
Temple Away from Jaipur city center
From Johari Bazaar, Khole Ke Hanuman Ji Temple is about 7 km on the Jaipur-Delhi highway. The temple is located 2 km in a valley next to the highway.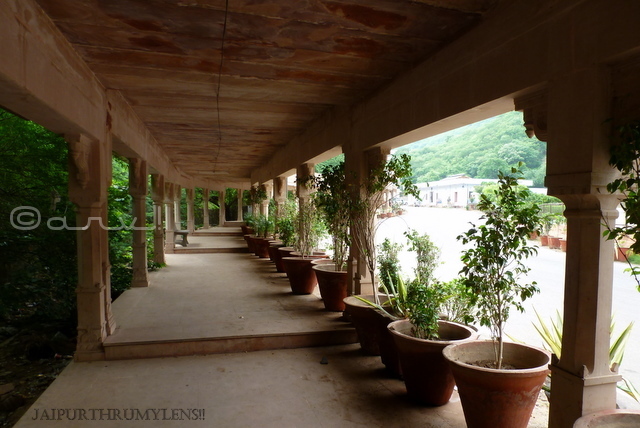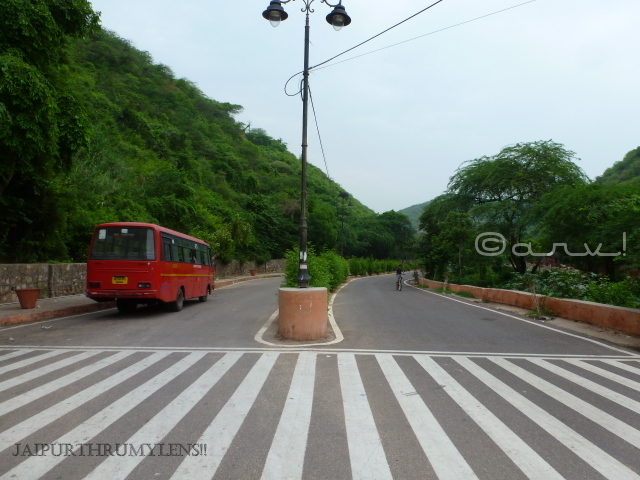 Temple times
Khole Ke Hanuman Ji Temple is open all day and one can have darshan from 5 am to 9 pm.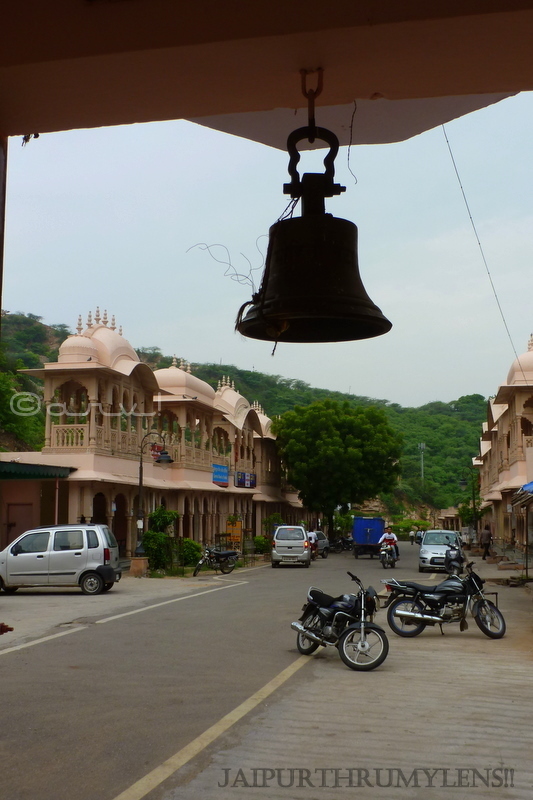 Khole Ke Hanuman Ji Rasoi Booking
It's easy to host Prasad at Khole Ke Hanuman Ji Temple. While the menu options are fixed, there are many variations to choose from. All you need to do is contact management and check if Rasoi is available on your chosen date. If it is available you can book the same. The costs are based on the number of people and the menu. There is rent for the kitchen along with cost per person. The rent for the kitchen ranges from Rs 1600-9100. The most expensive are Rasoi No 23 & 24, rent for Rasoi 1 to 22 varies between 1600-3100. The cost per person for Rasoi 1 to 22 is Rs 200 per person and Rasoi number 23-24 is Rs 500 per person. Some of the Rasoi can accommodate 400-1000 people.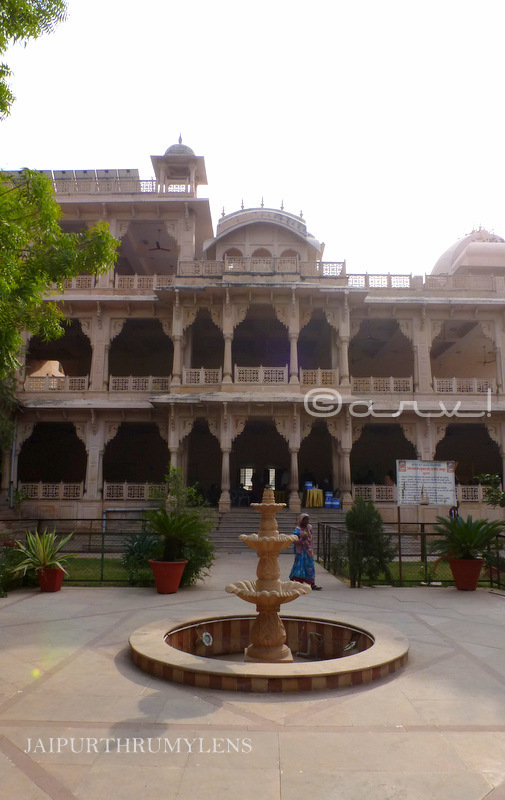 Is it the most famous Hanuman Temple in Jaipur?
Many people, especially travelers from other countries, get confused between Khole Ke Hanuman Ji Temple and Galta Ji Temple. Although both temples are close, there are many differences.
The Khole Ke Hanuman Ji Temple is definitely the most popular temple dedicated to Lord Hanuman in Jaipur, especially among the locals. It is not a heritage temple, the construction is quite new and ongoing.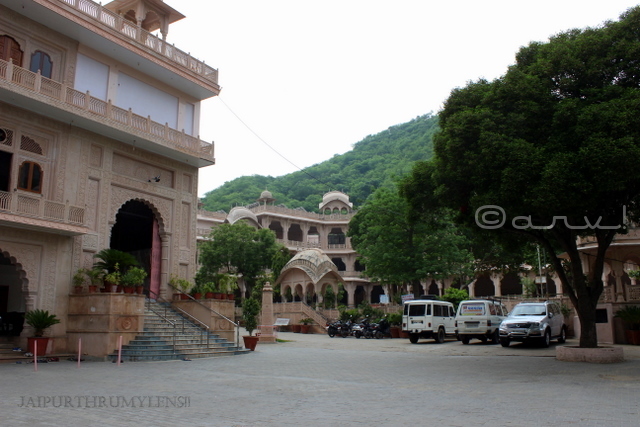 Galta Ji on the other hand despite being called the Jaipur Monkey Temple is dedicated to Lord Rama. So if you are looking for the Monkey Temple, this is the place to go. At Galta Ji you will find hundreds of monkeys. It is a historical heritage temple.
Read the full blog about Galta Monkey Temple – The enchanting Galta Temples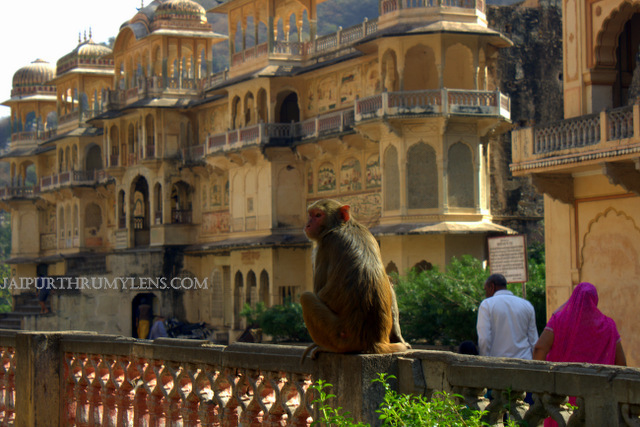 I can remember playing in sand dunes every time I visited Khole Ke Hanuman Ji Temple during my childhood. The temple was not that developed yet and there were many sand dunes in this area. Kids racing on their way up was common and so was rolling down by losing balance. That's all changed now and the chance of spotting a sand dune isn't easy, although there are still a few left, even now!
Have you ever rolled off a sand dune?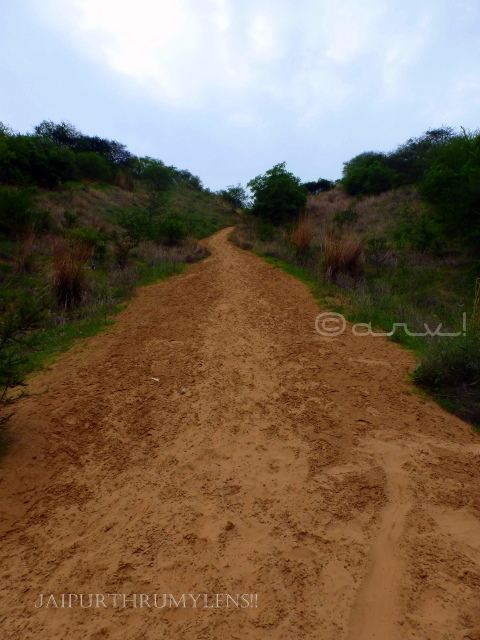 Stay informed at Facebook, Twitter, Instagram
Check out other Heritage temples of Jaipur