Jaipur Masala Chowk is a new open-air food court in Ram Niwas Garden to enjoy the local flavors of Jaipur. Masala Chowk is one of the good places to eat and visit in Jaipur during COVID; as it is an open air plaza it is a safe place to eat in jaipur except on a weekend due to the huge crowds. Masala means spice and chowk means public square or open space. The word refers to a place with a variety of shops and kiosks serving street food. Initially it was intended for tourists as it is close to the popular tourist attraction, the Albert Hall Museum in the Ram Niwas Garden. However, it has become a resounding success among the locals. Its popularity has prompted authorities to open similar food courts in other cities of Rajasthan. Is Masala Chowk the best place in Jaipur for street food?
The reason for the runaway success is understandable. This is why Jaipur Masala Chowk is so popular.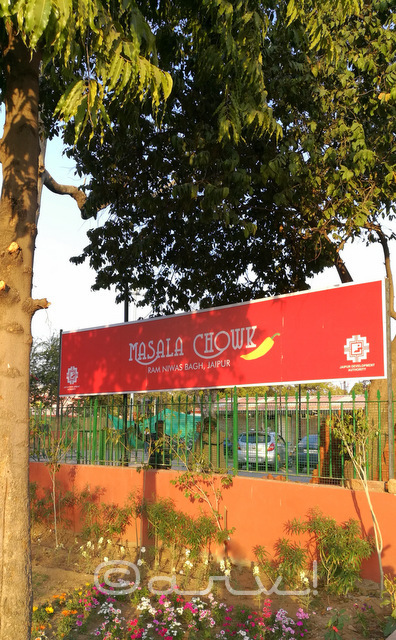 List of Jaipur Masala Chowk shops and kiosks.
samrat
Ramakrishna Kalkatti Chaat
Somilal Rawat Misthan Bhandar
Gopal Singh Patasi Bhandar
Shankar Samosa
Sethani Ka Dhaba
Indian ice cream Faluda
Raman Dosawala
Shri Jharkhand Nath Poha and Chaato
Gulabji Chaiwala
Delhi Chaat and Cafe
Prem Prakash Samosa
Wah Banna
Bhagat Misthaan Bhandar
Brijwasi Faluda Kesar Kulfi
Pawanaa Rajasthani Vyanjan
Jaipuri Chatkaraa
House on fire
Andewalaz
Mahaveer Rabdi Bhandar
Ice cream and shakes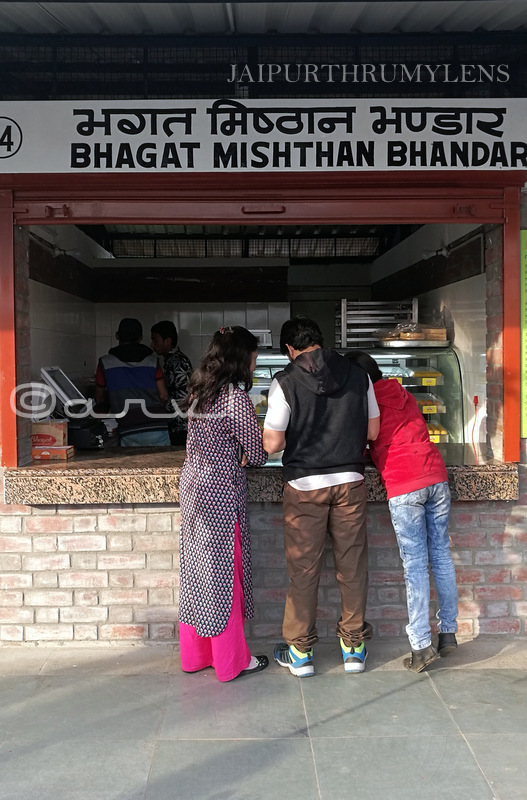 Here is a video about the popularity of Jaipur Masala Chowk
Jaipur Masala Chowk Review
The Reasons For The Popularity Of Masala Chowk In Jaipur
There is no other open air restaurant in Jaipur with legendary eateries. In the post-COVID world, people prefer affordable open-air street food in Jaipur.
It provides street food in Jaipur in one place. It makes for a great family outing as everyone can pick up food of their choice and eat together.
Eateries from the walled city area or old Jaipur have an outlet in Masala Chowk. Visiting the old part of the city is difficult given the chaos, traffic and parking problems. It is easier to visit Masala Chowk because of its accessibility.
Clubd together, all these eateries offer a huge range of street food on the menu from chats, Gol-Gappa, tea, dosa, samosa and so on.
The food is affordable and doesn't pinch the pocket. There is one for everyone. Its popularity is also reflected in the fact that other food vendors are trying hard to secure a branch in Jaipur Masala Chowk. Jaipur Development Authority allocates shops and kiosks in Masala Chowk but is not doing so at the moment.
Is Masala Chowk a good place to try street food in Jaipur? Masala Chowk in Ramniwas Bagh is a good place to try street food in Jaipur. Since it is usually packed with people, it proves its popularity.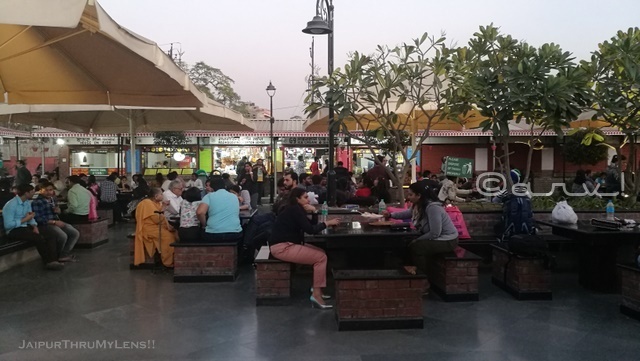 Things to eat from the menu of shops in Masala Chowk Jaipur
Samrat Jaipur is known for Samosa and Jalebi. Samrat's original outlet is in Chaura Rasta. They recently opened another one in the C-Scheme area.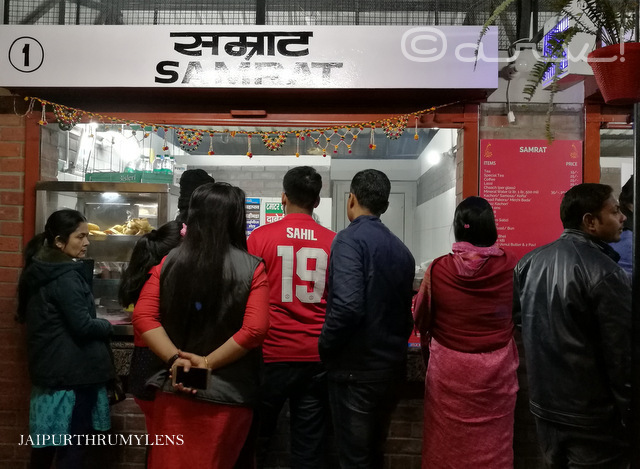 Somilal Rawat Misthan Bhandar
It is a famous shop for Mishri Mawa and Gulab Sakri. The establishment's first branch is located in the Johari Bazaar.
Shankar Samosa is not a very old outlet like others but has become popular for Samosas in the Raja Park area.
Gulab Ji Chai is famous for Chai/tea. This shop has become one of the popular places for tea in Jaipur. The person who started this shop is 90 years old and still makes Chai every day. Before serving their customers in Ganpati Plaza, their first store, the owner serves it to the poor people for free every morning.
This shop in Masala Chowk is known for Masala Dosa and Uttapam. Warning: It doesn't taste like the one in South India!
Gopal Singh is one of the legendary names for Gol-Gappa/Pani Puri/Puchka. This is one of the original shops in the Kiran cafe complex in Ramniwas Bagh.
Prem Prakash Samosa is known for its low spice and low salt Samosa. Their original shop is in Golcha Cinema in Chaura Rasta
A well known shop in Bani Park for Chola Bhatura, Aaloo Tikki & Chola and Dahi Papdi Chaat.
Pawana Rajasthani Vyanjan
A good place to try Dal Baati Churma in Masala Chowk. The same Rajasthani dishes are also available at Wah Banna, but this one is better. You can buy Rajasthani Thali from Dal Baati Churma. They have two variants of this Thali.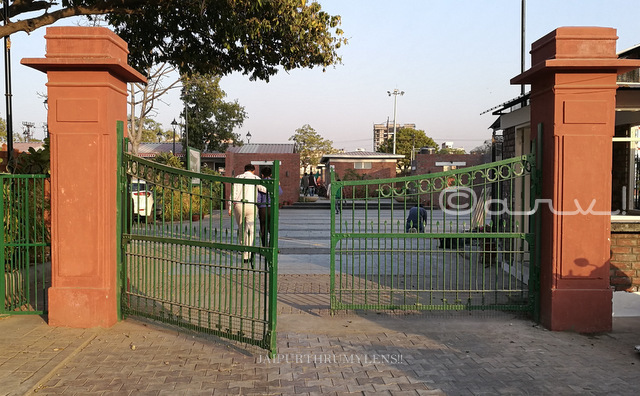 History of Masala Chowk
Masala Chowk brought back memories of the Kiran cafe which was very popular among the residents of Jaipur for many years and which operated in another part of Ram Niwas Garden. In the 1970s-80s, Kiran Cafe was one of the few options for eating out in jaipur. It was a favorite weekend destination for the families until authorities decided to pull the plug as the millennium approached. Kiran Cafe was extremely popular for its affordable prices and consistent quality.
Residents who grew up in the 1970s and 1980s fondly remember this place as a circus site. Many Indian and Russian circuses camped here and offered the people affordable entertainment options. In the 90s the concept of circus disappeared and so did circus. Later a few years later, an amusement park called Wonderland operated. This place has been empty since Wonderland closed. The Jaipur Development Authority (JDA) continues to call this place "Wonderland Park".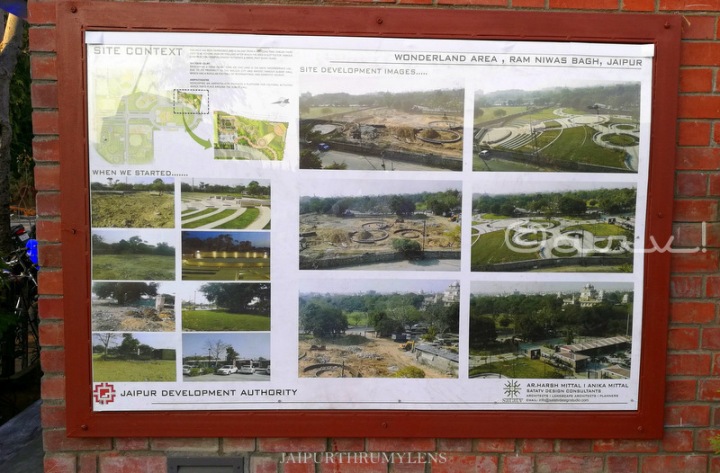 Then and now photos of JDA show the development. From Wonderland Park to Masala Chowk!
Masala Chowk Parking Lot
Masala Chowk is overcrowded on weekends and traffic jams are high. The reserved parking space just outside the Masala Chowk is for 20 cars only.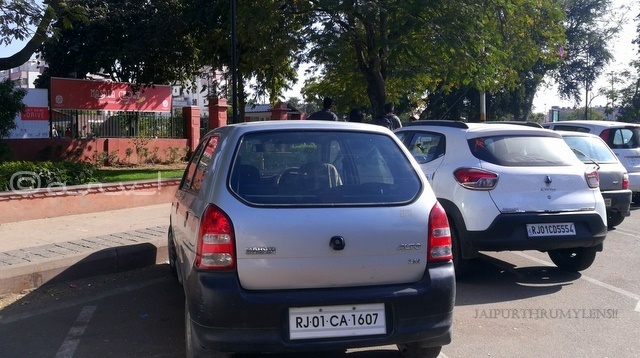 However, cars that exceed this capacity may be parked nearby. Masala Chowk Parking is a bit of a threat as one has to park one's car in the underground parking lot Ramniwas Bagh near the Ravindra Manch theater once the dedicated parking lot fills up. Another parking lot can be found at the entrance gate of Ramniwas Garden on JLN Marg. This is the south gate of Ram Niwas Garden.
Entrance fee
In order to reduce the influx of crowds, the JDA authorities have decided to charge an entrance fee for Masala Chowk of Rs 10 per person. Not sure if it has a desired effect. On the positive side, it is not burdensome for the middle class.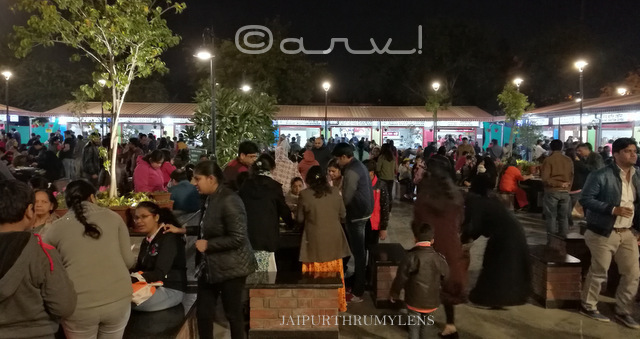 There is a park at Masala Chowk. JDA, the municipality responsible for the implementation of this concept, has plans to hold various music and entertainment programs for the public in this park.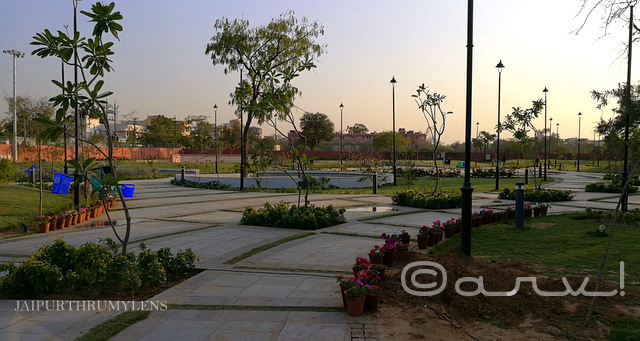 Follow Jaipurthrumylens!! Facebook, Twitter, Instagram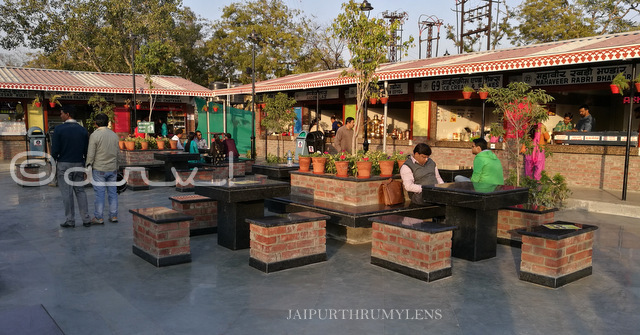 times
The opening time of Masala Chowk is 9:00 AM. There is no standard closing time as each point of sale follows a different time. Generally it is open from 9am to 10pm.
Ramniwas Bagh Timings– Ramniwas Garden is only open to visitors and traffic from 8am to 11pm. After 11 pm the gates of the garden are closed to the public. Be sure to plan your trip to Masala Chowk accordingly.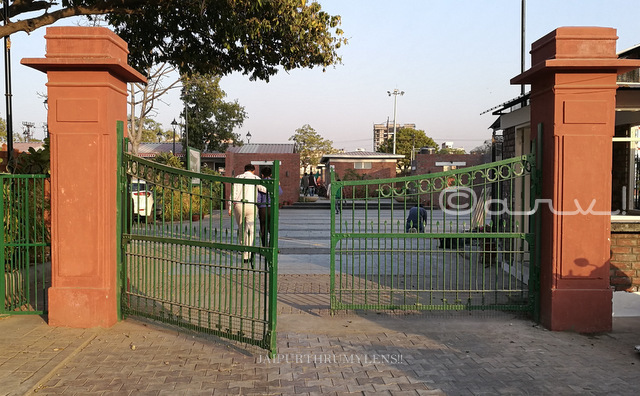 How do you get to Masala Chowk? The location
Jaipur Masala Chowk Address -Masala Chowk is located in Ram Niwas Garden, near the Albert Hall Museum. You can reach the Albert Hall Museum using Google map and then head south from the ticket counter, Masala Chowk will be on your left. One can even walk to Masala Chowk from Johari Bazaar in 12-18 minutes.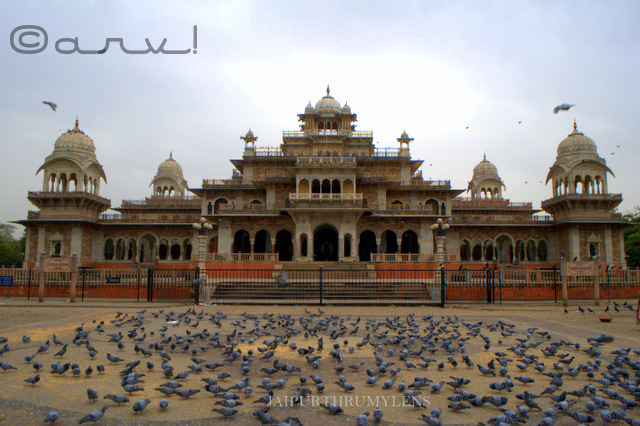 Masala Chowk offers an authentic street food experience in Jaipur and is worth a visit. With its central location, the deal only gets better! Your timing has to be right to enjoy the experience of Masala Chowk. I recommend visiting Masala Chowk during the day or early evening to avoid the crowds. It is best combined with a visit to the Albert Hall Museum. Masala Chowk is sure to keep your wallet happy with its affordable food price.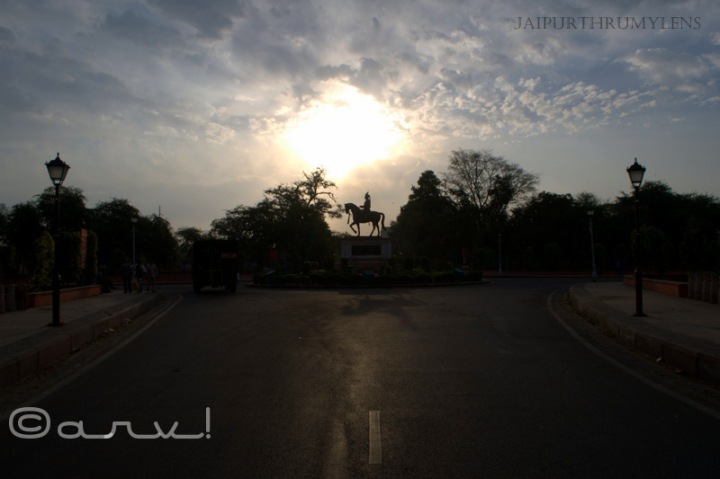 Attractions near Masala Chowki
Check out other interesting posts on Jaipur Food Guide